Even after a $90 mln impairment, Kiwibank's now largely redundant core banking system upgrade appears to still be valued in the millions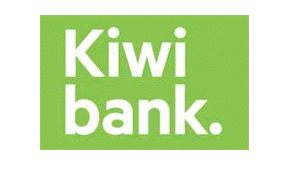 Having taken a $90 million hit from its CoreMod core banking system upgrade, Kiwibank now values its computer software "work in progress" at $27 million.
This figure is disclosed in the bank's latest General Disclosure Statement (GDS). However, a Kiwibank spokesman says the $27 million includes both the CoreMed project and other projects. Thus it's not clear how much value Kiwibank now ascribes to the CoreMed project.
This matters because when revealing the $90 million impairment, or $65 million after tax in Kiwibank's recent annual results announcement, outgoing CEO Paul Brock said there could be additional impairment to come.
Kiwibank has never disclosed exactly how much the multi-year core banking upgrade was expected to cost. In February Brock acknowledged the upgrade, which he had previously said would cost "more than $100 million", was going to cost well in excess of what was initially expected.
However, in Kiwibank's results briefing earlier this month acting chairman Kevin Malloy said the bank's new board, put in place after the NZ Super Fund and ACC joined NZ Post as shareholders, had decided the CoreMod system was "not the system that is going to deliver us the digital transformation going into the future."
Meanwhile, Kiwibank's GDS says; "As part of a review of the transformation strategy of the Bank, the Board is in the process of reviewing the existing core banking system project. While this review has not been completed, based on the work done to date, the Board considers it highly unlikely that the current delivery path of the core banking system project will meet key transformational objectives of the Bank and therefore the current project will not proceed without significant changes in the delivery path."
"As a result, the carrying amount of the asset may not represent the future economic benefits expected from its use. Based on an assessment of the remaining assets' value-in-use, an impairment charge of $90m has been recognised for the year ended 30 June 2017 (30 June 2016: nil) to reflect the estimated impact of this. An amount of $97m (30 June 2016: $158m) remains capitalised on the balance sheet in relation to total software and licences of the Banking Group."
Kiwibank's June year net profit after tax tumbled to $53 million from $124 million the previous year.
*This article was first published in our email for paying subscribers. See here for more details and how to subscribe.