Kiwibank says funding pressures, bank infrastructure spending and Kaikoura earthquake contribute to reduced $63 mln after-tax profit; net interest margin drops below 2%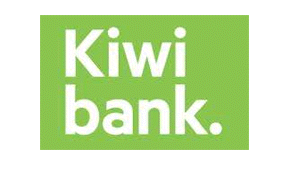 Kiwibank's reporting an 11%* reduction in half-year net after-tax profit to $63 million, citing funding pressures, continued investment in the bank's infrastructure, and to a lesser extent the Kaikoura earthquake as reasons for the fall.
The bank, previously wholly owned by Crown enterprise NZ Post, but in which New Zealand Super Fund 25% and ACC 22% recently bought in, said the result was "in line with expectations".
The result compared with a $71 million profit for the same 6-month period in 2015. The net interest margin slipped to 1.94% from 2.1% at the same time a year ago and 2.05% from the June 2016 full year. Chief executive Paul Brock said he would like to see the interest margin higher, but would not be drawn on where he would ideally like to see it.
Kiwibank is continuing to upgrade its core banking system. Brock confirmed the final cost would now be well in excess of the $100 million originally quoted, but did not want to be drawn into detailed estimates.
Likewise he did not want to be drawn on a definitive finish date for the upgrade. The bank says that "phase 1", the "payments engine" is complete, while phase 2 including savings and transaction accounts is due to go live later this year. The final phase including lending platforms has "blueprinting underway", but Brock was non-committal on whether this would be implemented next year or not.
Brock said key underlying performance indicators were continuing to improve (deposit and lending growth). Kiwi Wealth continued its strong growth, with digital initiatives recently introduced to provide an enhanced customer experience.
The bank gave the following highlights:
Total lending (home loans, business banking and credit cards) increased 4.4% from $16.69 billion to $17.43 billion
Customer deposits increased 3.9% from $14.78 billion to $15.36 billion
Impaired assets fell to 0.05% of total loans and advances
Personal and business banking customer showing good growth
Funds under management increased 8% to $4.2 billion
"Lending activity continues to grow, although at lower margins than previous periods," Brock said.
"Domestic deposits continue to provide essential funding for more than 80 per cent of Kiwibank's lending, which insulates it to a degree from volatile international markets."
Brock said the continued growth in small to medium business banking was particularly encouraging.
"This has always been a major target area for Kiwibank and the potential for further growth is significant. New Zealand is built on small businesses and there is a natural alignment between those businesses and a New Zealand-owned company like Kiwibank."
During the reporting period Kiwibank introduced New Zealand's first FinTech Accelerator Programme to help grow the country's share of a burgeoning global $1 trillion (NZD) industry. Kiwibank has joined with Callaghan Innovation and Creative HQ for the programme that is initially providing funding and support for eight Kiwi FinTech start-ups to build, launch and expand products in global markets.
Operationally, the Kaikoura earthquake of November 14 had forced the immediate relocation of more than 1000 staff from New Zealand Post House.
"The quake proved the value of our investment in the satellite operation in Hastings which enabled banking services to continue without interruption. We immediately transferred additional staff to Hastings and Auckland and set about finding alternative premises for our Wellington staff.
"We now have a number of alternative sites in Lower Hutt and Wellington City to ensure we're as close to business as usual as we can achieve".
*Kiwibank issued a correction to its original statement, which stated the drop in profit as 13%