Westpac NZ annual cash earnings climb 10% despite flat income thanks to $135 mln impairment turnaround as dairy farming sector recovers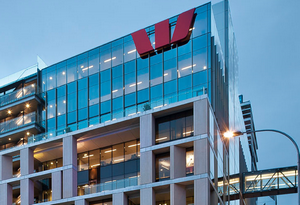 Westpac New Zealand has posted a 10% rise in annual cash earnings helped by a $135 million swing from loan impairments last year to impairment recoveries and write-backs this year.
Westpac NZ's September year cash earnings rose $84 million to $970 million from $886 million the previous year.
Operating income was up just $5 million, or 0.2%, to $2.247 billion, and operating expenses increased $9 million, or 0.9%, to $963 million. Impairment recoveries came in at $76 million versus impairment charges of $59 million the previous year. CEO David McLean attributed the $135 million turnaround to recovery in the dairy farming sector.
"The impairment benefit reflects the work-out and write-back of a few large facilities combined with lower levels of stress," the bank said.
Net interest income rose $10 million, or 0.6%, to $1.735 billion. The bank's net interest margin fell 13 basis points year-on-year to 2.02%, which was attributed to competition for deposits.
Unlike its three major rivals ANZ NZ, ASB and BNZ, Westpac NZ's results don't include a figure for net profit after tax. Cash profit tends to be the big banks' preferred measure of financial performance. That's because it excludes items introducing volatility and one-off distortions unrelated to ongoing financial performance. However, the way the big banks report cash profit has come under fire from analysts, see more here and here.
Westpac NZ
In Australia parent the Westpac Banking Corporation posted a 3% rise in annual cash earnings to A$8.062 billion. Its return on equity fell 22 basis points to 13.8%, and the bank's full-year dividend was unchanged at A$1.88 per share, equivalent to 79% of cash profit. Westpac Banking Corporation's net interest margin fell four basis points year-on-year to 2.09%.
The tables below, covering Westpac NZ, come from Westpac Banking Corporation.
Here's Westpac NZ's statement here.
Here's a letter to Westpac Banking Corporation shareholders, the Westpac group release, and the presentation.