Kiwibank interim profit drops $21 mln to $42 mln after IT impairment and higher expenses, no new permanent CEO yet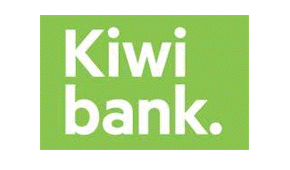 Kiwibank's half-year profit has dropped by a third thanks to the impairment of its now dumped core banking system upgrade and higher operating expenses.
Kiwibank says unaudited net profit after tax fell $21 million to $42 million in the six months to December 2017 from $63 million in the same period of the previous year.
The bank's announcement makes no mention of who will replace long-term CEO Paul Brock who left before Christmas. A Kiwibank spokesman told interest.co.nz the appointment of a permanent replacement has not yet been made and there's no timeframe for an appointment has been announced. Mark Stephen, Kiwibank's group manager of sales and service, is currently acting CEO. 
Meanwhile, the bank's net interest income rose $16 million, or 9%, to $198 million. Net fee income was up $1 million to $60 million. Operating expenses surged $23 million, or 20%, to $197 million. Loan impairments came in at $1 million, and other impairment losses - stemming from the IT impairment - came in at $11 million.
Kiwibank's annual results announcement last August disclosed a $90 million, or $65 million after tax, impairment from the CoreMod core banking system upgrade. Late last year a Kiwibank spokesman told interest.co.nz an additional $11 million hit recorded during the 2017 September quarter was the final impairment from the project, bringing the total cost to $101 million. This $11 million impairment is recorded in the half-year results.
The decision to cull the big IT project came after the NZ Super Fund and ACC bought into Kiwibank, taking a combined 47% stake. NZ Post holds the remaining 53%.
Kiwibank's net interest margin for the half-year rose six basis points year-on-year to 2.00%.
"Although the market experienced a significant slowdown in lending growth during the winter months and leading up to the election, it has returned to more normal levels," Stephen said. "Lower funding costs and market pricing opportunities enabled Kiwibank's net interest margin to improve."
The Kiwibank spokesman said the sharp increase in operating expenses was primarily due to costs incurred in relation to the closure of the CoreMod IT project, plus Kaikoura earthquake related costs.
"These costs have been adjusted in calculating underlying profit, net of tax and insurance receipts included within income. There has also been increased investment during the period as part of the ongoing transformation project with the balance of the increase in operating expenses being made up of several smaller factors including one-off items, and expected increases in personnel, depreciation and amortisation costs," the spokesman said.
Parent Kiwi Group Holdings, which also includes Kiwi Wealth, Kiwi Insurance and New Zealand Home Loans, reported unaudited interim net profit after tax of $44 million, a drop of $21 million, or 32%.
Kiwibank's Wellington staff have been working from various locations since the November 2016 Kaikoura earthquake damaged New Zealand Post House. The bank now plans to move more than 500 staff into offices at 20 Customhouse Quay mid-year, and another 300- 350 staff to its High Street Lower Hutt office.
No interim dividend was paid.
Here's Kiwibank's press release.