Businesses remain pessimistic about the economy with cost pressures intensifying, according to NZIER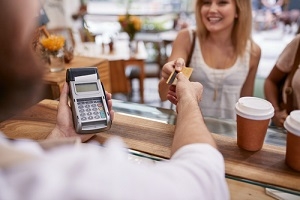 The usual slump in business confidence that follows a Labour-led government taking office hasn't yet blown over.
Businesses remained pessimistic in the first quarter of the year, according to the New Zealand Institute of Economic Research's (NZIER) quarterly Survey of Business Opinion (QSBO).
A net 9% of businesses expected worsening economic conditions over coming months – slightly less than the 11% in the previous quarter.
Yet firms' expectations about demand in their own businesses continued to hold up, with a net 15% reporting a lift in the quarter.
The NZIER says the general feeling of pessimism was pervasive across most regions, with businesses in Manawatu-Wanganui, Marlborough and Gisborne particularly downbeat.
It says continued weak profitability appeared to be a key contributor. Businesses didn't see this improving.
"Cost pressures have intensified, and businesses have not been able to fully pass these on in the form of price increases," the NZIER says.
"Confidence in the retail sector has been particularly weak since the new Government took office.
"This likely reflects that a large proportion of its workforce is low-waged, which means retailers are more likely to be affected by the lift in the minimum wage and the abolition (for businesses with greater than 20 workers) of the 90-day trial for new employees."
The NZIER goes on to say: "With labour costs rising and labour shortages still acute, firms have become more circumspect about increasing headcount. The easing in hiring intentions suggests slower employment growth over the coming year.
"In contrast, investment intentions for plant and machinery have rebounded with a net 17% of businesses indicating they plan to increase investment in plant and machinery over the coming year.
"With labour costs increasing, firms may be looking to mitigate cost pressures by investing in labour-saving technology."
Tackling the issues of low business confidence in a speech to the business community in February, Prime Minister Jacinda Ardern said she wanted "perception to meet reality".
She highlighted the fact that businesses were still upbeat about their own operations.
"And given that's the marker that bears the most correlation to GDP growth, then I think we have some cause to feel at least comfortable with those numbers," she said.
Ardern also said forecasts around GDP growth and Crown debt were good, despite businesses "still carrying an umbrella".