PM Jacinda Ardern challenges view that Labour-led governments hamper business; Says she wants perception to meet reality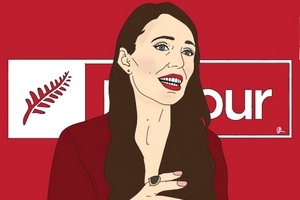 Prime Minister Jacinda Ardern has made one of her first formal addresses to the New Zealand business community by acknowledging the negative impact her coalition government appears to have had on business confidence.
"If we're speaking frankly, I should really name the elephant in the room, and that is the business confidence surveys. Oh I've seen them," she admitted, as she started her address to the 200-strong group hosted by Westpac on Friday morning.
"They feel akin almost to being in high school and suddenly discovering the notes that people are passing around the classroom about you.
"I know that it is a reflection of the perception that exists about primarily the change in government.
"There is some hope - particularly in the fact that confidence as it relates to businesses' individual activities is still high. And given that's the marker that bears the most correlation to GDP growth, then I think we have some cause to feel at least comfortable with those numbers.
"We're probably ok."
Yet Ardern said she wasn't satisfied with this, and wanted "perception to meet reality".
Annual GDP growth is sitting at 3% and is expected to pick up next year, before dropping to 2.8% in 2021.
The (seasonally adjusted) unemployment rate is at 4.5% and is expected keep tracking down to 4.2% by 2021.
Treasury also predicts net core Crown debt will fall from 21.8% of GDP to 20.8% by 2021, in line with Labour's Budget Responsibility Rules.
"So the forecast is good, but business is still carrying an umbrella," Ardern said.
According to ANZ's latest Business Outlook report, a net 38% of businesses were pessimistic about the year ahead in December, versus 39% in November. However, firms' views on their own activity, which has the stronger correlation to GDP growth, lifted between November and December.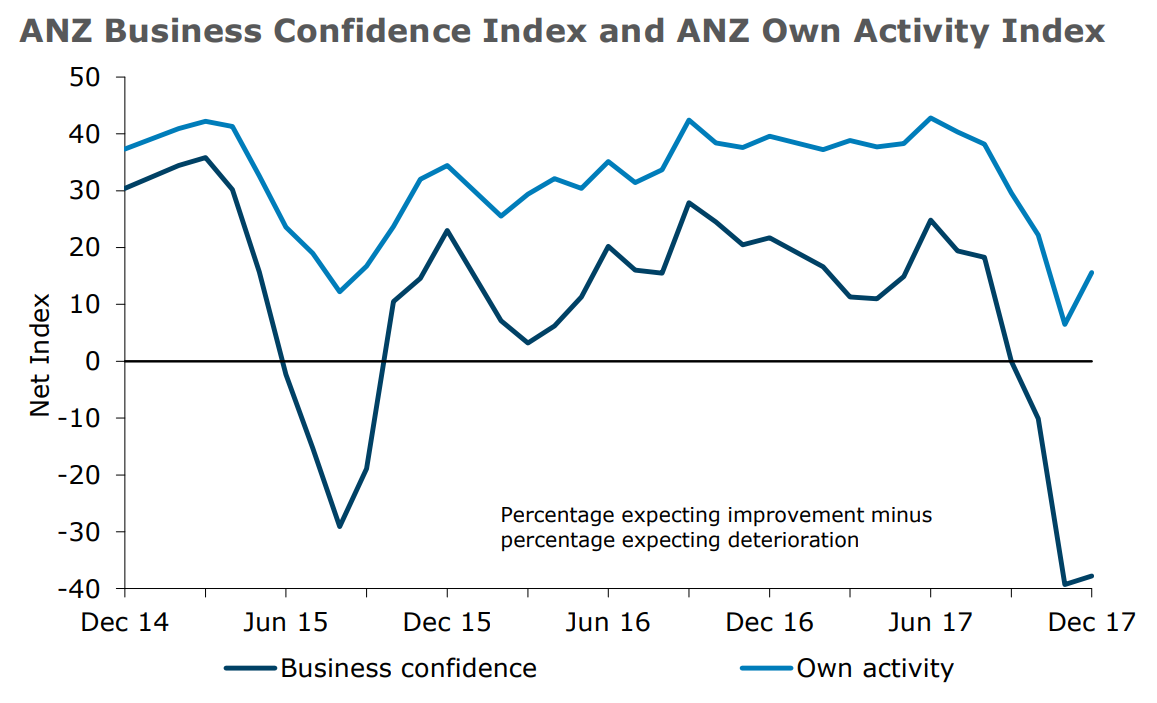 And according to the New Zealand Institute of Economic Research's latest Quarterly Survey of Business Opinion, a net 11% of businesses expect economic conditions to deteriorate over the first half of 2018.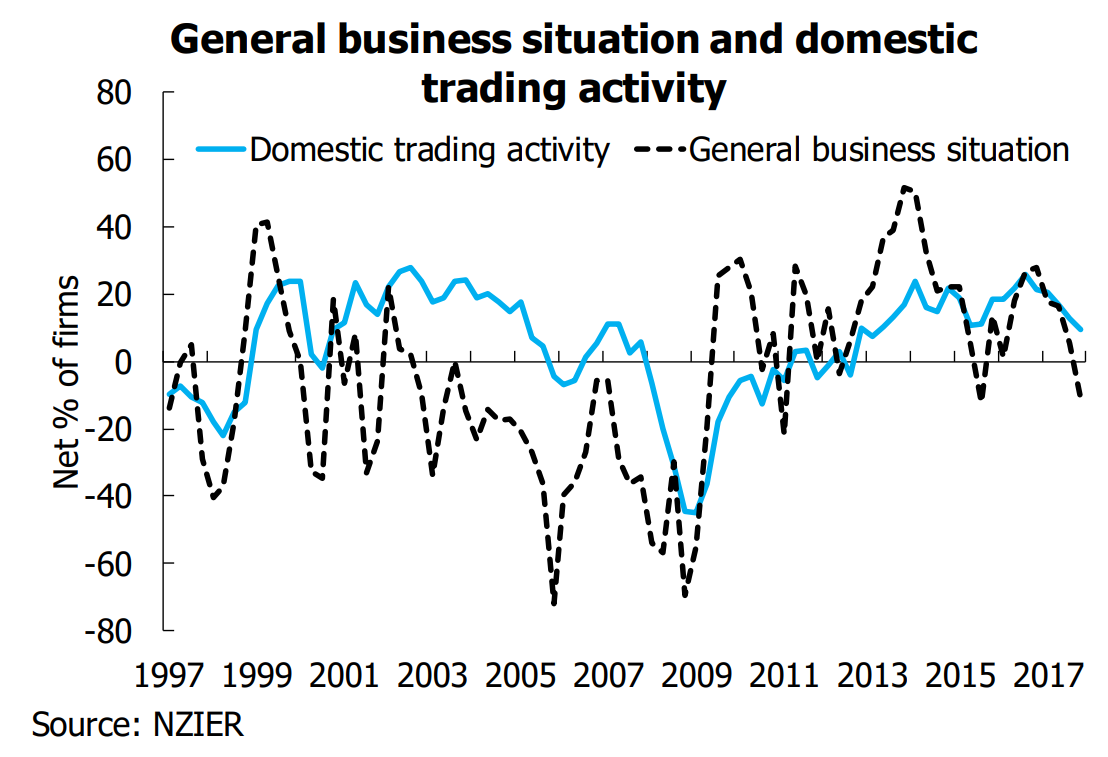 It is worth noting these surveys have their critics, with Strategic Risk Analysis Limited managing director, Rodney Dickens, for example slamming them for having political bias and being out of whack with reality. 
Nonetheless, Ardern went on to say: "Now I could sit back and say, 'Well look, that's just the way it is'.
"The same thing happened under the last Labour Government. It was a continuous issue through the time Helen Clark was Prime Minister, despite having the strongest continuous economic growth since World War Two.
"I can either accept that's just what happens to Labour, or we can try to find a way to challenge it."
Ardern said this could be done by government and business making the most of its relationship, rather than continuing to "coexist in spite of each other and not collaborating in areas where we could make a genuine difference together".
Ardern mentioned forming an informal group with business leaders.
Yet speaking to media after her speech, she said changing the business community's perception of a Labour-led Government wasn't just about relationship building.
"It's what we do of course as well…
"I think what there hasn't been enough emphasis on is where we have alignment. I do think we have alignment on making sure we're addressing our sustainability challenges…. There are businesses out there now who are working even with homeless young people in Auckland."
During her speech, Ardern said her goal was to "generate and share prosperity", with perhaps more emphasis necessary on the "generate" side of things.
She didn't make any new policy announcements, or mention any new areas of focus, but did reiterate Labour's aim to increase productivity.
She said it was necessary to ensure everyone in society was engaged by either "earning, learning, caring or volunteering".
Ardern mentioned Labour's free first year tertiary education policy, highlighting the fact this would largely target those getting into polytechnics and trade courses, rather than universities.
She touched on the need to increase government investment in research and development from where it's at now at 1.3% of GDP.
Ardern praised the work done by officials on the Comprehensive and Progressive Agreement for Trans-Pacific Partnership, saying we "need a more inclusive trade agenda".
She acknowledged the Government's Tax Working Group and said it would consider new ideas like tax breaks for those who invest in small to medium-sized businesses, and progressive taxation based on turnover.
She mentioned the incentives for a productive economy were wrong, so Labour was moving to close tax loopholes.
The Government's aim to increase the minimum wage to $20 an hour by 2021, was also raised. 
Ardern touched on the need to have a clean, green, carbon neutral New Zealand, saying: "This is a brand exercise for New Zealand, as much as it is a responsibility."
She also reiterated her commitment to reducing child poverty, regional development, addressing the infrastructure deficit and KiwiBuild.