NZ financial service provider Worldclear tackles US firm Akirix in Utah court over US$4.3 mln, says its customers including a Belize bank were 'extorted'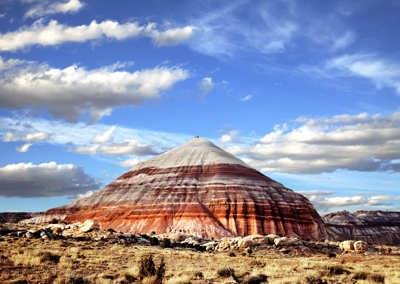 By Gareth Vaughan
Registered New Zealand financial services provider Worldclear has gone to a Utah court seeking to claw back US$4.3 million it entrusted to US company Akirix that Worldclear alleges has been misappropriated.
According to Worldclear's court claim, Akirix provided transactional assistance to the Kiwi firm's customers for international financial transactions between February 2016 and September 2016. These customers include Choice Bank Ltd of Belize, and the Puerto Rico domiciled Strategic Bank Ltd.
In a motion to dismiss Worldclear's claim Akirix says in September 2016 it was required by its bank to review some Worldclear transactions "for compliance with federal law because of the nature of those transactions." Consequently Akirix says it suspended Worldclear's access to its online system, and the two parties entered a settlement agreement on October 3, 2016.
Worldclear says its working agreement with Akirix saw the US company process wire transfers on behalf of Worldclear, acting as a payment facilitator. Worldclear would receive a wire request from a client located outside the US, and would direct Akirix to make a transfer in relation to the client request. Akirix would make the transfer from a separate fund in return for a fee.
"As a result Worldclear and its clients could effectively make wire transfers without the need for 'correspondent' banking relationships within the United States. Inward wire services were also offered whereby funds could be sent to Akirix and appear in Worldclear's accounts in the Akirix system, which Worldclear would then account to and credit its customers for," Worldclear says.
South Canterbury Finance nemesis heads up Worldclear, which is registered on the FSPR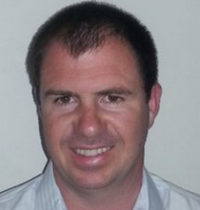 Worldclear's sole director and majority shareholder is the Hamilton-based David Hillary. A former financial adviser, Hillary (pictured) is perhaps best known for his Lost Soul blog where he wrote at length about South Canterbury Finance prior to that company's demise. Worldclear and Hillary previously featured in this 2016 interest.co.nz article; 
Standard Capital PB, PB Standard Capital, a NZ financial service provider, an 'undisputed US$1 mln debt' and the man who wants it back
, and this 2017 article;
 NZ financial service provider Worldclear and local banks caught up in the activities of curious Singapore company Summit International.
Companies Office records show Hillary owns of 66.45% of Worldclear. The second biggest shareholder is EBANQ Holdings BV of the Seychelles with 20.98%. EBANQ's CEO is Michael Magnusson who wrote a book about NZ entitled 'The land without a banking law; How to start a bank with a thousand dollars.' The book featured in this 2014 interest.co.nz article.  Magnusson, originally from Sweden, was accused of money laundering in Panama in 2012 but was acquitted.
Worldclear's other shareholders are Recoveries Assignee Ltd of the Cook Islands with an 8.74% stake, and Hong Kong firm Suncorp Credit Ltd, which holds 3.82%.
Worldclear describes itself as a specialist financial institution focused on providing international corporate and institutional customers with transactional banking services. Worldclear is registered on New Zealand's problematic Financial Service Providers' Register but is not a registered bank or non-bank deposit taker. It is, however, supervised for compliance with the Anti-Money Laundering and Countering Financing of Terrorism Act by the Department of Internal Affairs.
The Ogden, Utah-based Akirix says it acts as an online escrow management provider facilitating business transactions. It has an online payment platform through which customers can do and monitor transactions via wire transfer. Akirix says customers can remit and receive wire transfers using previously deposited funds held in an Akirix escrow account.
Worldclear's claim says Akirix cut off its access to the Akirix system on September 28, 2016 claiming difficulty with its own bank. This deprived Worldclear of real-time information on money transfers, with Worldclear told Akirix would stop providing transactional services to the NZ firm. The two companies signed a closure agreement in early October 2016 with Akirix supposedly closing the Worldclear account on October 4, Worldclear says.
'A large shortfall'
After this Worldclear says Akirix couldn't account for "a large amount" of money due to Worldclear. Asked about this Worldclear says Akirix said it planned to charge "unjustified fees" totalling nearly US$1 million to review Worldclear transactions. Worldclear also says Akirix provided incomplete statements, and stopped providing any information in December 2016.
"Worldclear analysed the information it had, and after comparing the transfers to the account statements provided by Akirix, Worldclear realised that there was a large shortfall between Worldclear's stated balance and the amount Akirix should have held on behalf of Worldclear. Specifically, Worldclear discovered a shortfall of US$4,330,196.79," Worldclear says.
The US$4.3 million stems from the current statement balance as of December 31, 2016, unjustified invoice debits, disputed or irregular transaction debits, plus unjustified and unsupported bank fees, Worldclear says, adding Akirix has failed to provide any reasonable explanation for the charges.
Instead of returning money to Worldclear or completing transactions as promised, Worldclear also claims Akirix went to Worldclear's customers telling them it would only complete a given transaction or refund their funds if the customer paid Akirix an administrative fee or bought an insurance policy from Akirix or a related party.
"Worldclear is aware of two such cases, one where Akirix extorted US$100,000 from Worldclear customer Choice Bank Limited, who in turn passed on the loss to their customer Paxum Inc, and one from Strategic Bank Limited where Akirix extorted US$260,000," says Worldclear.
"As a result of Akirix's actions, and of Akirix's unlawful retention of funds, Worldclear was forced to seek reorganisation in its home country of New Zealand."
Worldclear is seeking at least US$4.3 million, plus damages, interest, legal fees and any further relief the Court determines.
Funds transferred, 'net of fees owed'
Akirix says based on its settlement agreement with Worldclear, the NZ firm's funds were transferred from its Akirix accounts to other institutions, net of fees owed to Akirix. The US company says the parties ended their relationship and moved on. More than a year later, Worldclear brought the lawsuit. Akirix says Worldclear fails to detail the who, what, when and where of the alleged fraud, and denies it was Worldclear's fiduciary because the two parties dealt with each other at arms length as sophisticated business counterparties. Worldclear claims Akirix breached its fiduciary duty.
Furthermore Akirix says the settlement agreement is a full and final settlement between the parties, for all or any claims against each other.
Judge Dale A. Kimball has ruled Worldclear can file an amended complaint covering its claims of breach of fiduciary duty, breach of contract for both the initial and closure agreements, and unjust enrichment, describing Akirix's motion to dismiss as moot.
"Taking Worldclear's well-pled claim as true, Akirix held more than $4 million for Worldclear and has failed to account for that money. This court finds that these facts are sufficient to meet the pleading burden that Worldclear's property was placed in Akirix's charge, and that Akirix was in a position to have and exercise influence over Worldclear," Judge Kimball has said.
Hillary, Worldclear's managing director, said the information interest.co.nz has sets out the issues, and Worldclear's not inclined to comment further.
"The case remains unresolved and we continue to progress it," said Hillary.
A lawyer representing Akirix said the company had no comment.
*This article was first published in our email for paying subscribers. See here for more details and how to subscribe.