NZ financial service provider Worldclear and local banks caught up in the activities of curious Singapore company Summit International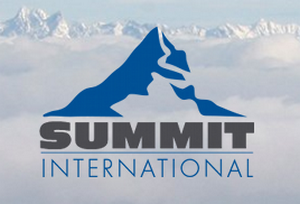 By Gareth Vaughan
A registered New Zealand financial service provider, NZ banks, and our Police Financial Intelligence Unit (FIU) have found themselves involved, in varying ways, in what appears to be a scam run by a Singapore commodities and foreign exchange trader.
The company at the centre of it all is Summit International, whose website says; "Summit International is an offshore commodities and forex trading company based out of Singapore with a stellar track record in providing strong profits to our clients with minimal risk."
Despite this upbeat sales pitch, interest.co.nz has been told around three dozen Canadian investors have invested millions of dollars via Summit International, and have been unable to get the majority of this money back. Some investors were initially enticed in through cold calls.
At least some of the investors' money made its way into New Zealand, Singapore and United States bank accounts, including with Wells Fargo, via the registered NZ financial service provider Worldclear Ltd, interest.co.nz is told. The investing took place last year, and according to investors, who have tried to contact the company via email, phone and even fax, Summit has subsequently effectively disappeared.
Worldclear's director and majority shareholder is the Hamilton-based David Hillary. He says Worldclear provides accounts and services to financial institutions, plus both commercial and personal customers.
"As far as we know, no Worldclear customer has invested funds with Summit International. But one of our customers appears to have been collecting funds from a small number of investors for putting with Summit International. We received some contact from a person claiming to have lost money or been ripped off by them. We considered what they provided and our assessment was that it appears to be a reasonably sophisticated scam. We raised it with our affected customer and he agreed not to be involved with funds going to them, at our insistence. We no longer have a business relationship with that customer," Hillary said.
Within the NZ financial services sector Hillary is probably best known for his Lost Soul blog, where he wrote at length about South Canterbury Finance in the lead up to that company's 2010 demise. Hillary and Worldclear also featured in this interest.co.nz article last year about a US investor striving to get US$1 million back from a NZ entity named Standard Capital PB Limited, which was a Worldclear client.
Police probe
Interest.co.nz understands the investment fraud branch of the Singapore Police is investigating Summit International. Attempts to get comment from the Singapore Police have thus far elicited the following response; "Thank you for taking the effort to write to us. The issue you have raised is receiving our attention." Meanwhile, NZ banks who had Summit investors' money deposited with them have filed suspicious transaction reports with the NZ Police FIU.
Summit International appears on the investor alert list run by the Monetary Authority of Singapore (MAS). This is a listing of unregulated persons who, based on information received by MAS, may have been wrongly perceived as being licensed or authorised by MAS, says MAS. Interest.co.nz has attempted to contact Summit International, but thus far received no response to our queries.
Worldclear was incorporated as a NZ company on April 23, 2014. Worldclear has been registered on NZ's Financial Service Providers Register (FSPR) since April 30, 2014. It's registered to provide the services of being a creditor under a credit contract, operating a money or value transfer service, issuing and managing means of payment, and changing foreign currency.
The FSPR is managed by the Ministry of Business, Innovation & Employment's Companies Office. Being registered on the FSPR doesn't mean a business or individual is licensed, monitored or supervised by regulators either in NZ or any other jurisdiction. In 2014 the Financial Markets Authority (FMA) received powers from the Government to direct the Registrar of Financial Service Providers, Ross van der Schyff, to deregister companies or prevent companies from registering on the FSPR. 
Hillary is Worldclear's sole director and 68.10% shareholder, according to Companies Office records. The next biggest shareholder is the Seychelles registered company EBANQ Holdings BV with 21.51%. EBANQ's CEO is Michael Magnusson, who wrote a book entitled; The land without a banking law; How to start a bank with a thousand dollars. Magnusson's book featured in this 2014 interest.co.nz article. 
Of Summit International Magnusson said; "I have no information or knowledge with regards to Summit International Inc." He said EBANQ also provides software and other information technology related products and services to Worldclear.
An FMA spokesman said the regulator couldn't comment about Worldclear's activities.
"If or when the FMA interacts with a business or individual on the FSPR, the matter is treated as confidential. If or when the FMA receives any complaints or enquiries about a business or individual on the FSPR, this also would be treated as confidential," the FMA spokesman said.
Earlier this year the FMA told interest.co.nz it had received enquiries about NZ financial service providers from 83 countries, and 340 misconduct reports from overseas about companies registered on NZ's FSPR.
*This article was first published in our email for paying subscribers. See here for more details and how to subscribe.