After years of slamming the previous Government for low GDP per capita growth, the Finance Minister is looking down the barrel of yet another very bad quarter of per person growth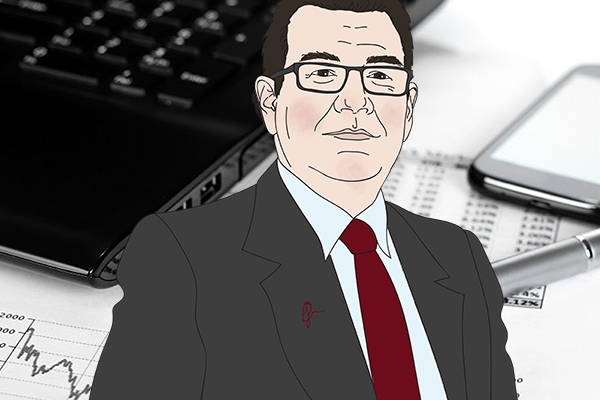 Finance Minister Grant Robertson will be waiting nervously for this week's GDP figures, as forecasts show the numbers aren't likely to paint "a pretty picture."
GDP per capita – an area Robertson was particularly critical of the previous Government's record on – is expected to continue its decline on Thursday, when first-quarter GDP data is released by Stats NZ.
ASB's forecast for per capita economic growth shows it dropping by 0.1% over the quarter, cancelling out the previous quarter's 0.1% lift and leaving economic activity broadly flat over the six months to March 2018.
That's comprised of a 0.4% increase in GDP growth in the quarter, minus the 0.5% increase in population over the same period.
"It's not a pretty picture for per capita GDP growth right now. We're essentially growing at the rate of population," ASB senior economist Jane Turner says.
Last quarter, GDP per capita fell to just 0.1% - down from 0.2% the quarter before that.
In Opposition, Robertson's biggest criticism of the economy was the per capita growth figure.
"After nine years, National is asleep at the wheel. The economy is going backwards on a per person basis…" he said this time last year, after GDP data showed per capita growth falling for the second quarter in a row.
Speaking to Interest.co.nz before the election, he was making similar points.
"There are some good, solid indicators in there," Robertson said, when asked about the economy. "But then there are other ones, like GDP per capita, which is not so good… The argument is, are people getting a fair share in prosperity?"
Recently, Opposition Finance Spokeswoman Amy Adams took aim at Robertson over this issue in the House.
In response, Robertson quoted Former Finance Minister Steven Joyce, saying "it pays not to look at quarter-by-quarter analysis when it comes to GDP per capita growth."
Speaking to Interest.co.nz on Monday, Adams said for all his "big talk about not relying on population growth for economic growth, it is clear that that is exactly what he is in fact doing."
The rest of Thursday's GDP numbers are not expected to be much to write home about either.
Westpac is expecting just a 0.4% quarterly increase – "this would mark a third consecutive quarter of subdued growth in activity," Senior Economist Michael Gordon says.
"In recent times we've been highlighting that New Zealand's economic cycle has now entered a more mature phase, with earlier drivers of growth such as house prices and construction activity having passed their prime."
Westpac's forecast is well below both the Reserve Bank and Treasury's 0.7% quarterly growth picks.