New Zealand's economy grew by a whisker under 3% last year as GDP data for the fourth quarter of 2017 came in under market expectations – the growth figure is more than 1% off 2016's figure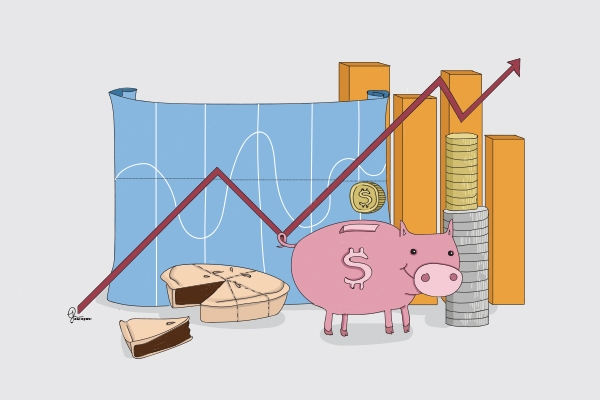 Economic growth for the fourth quarter of last year has come in under market expectations after hot and dry weather played on the agricultural sector.
The average market expectation for GDP growth in the final three months of 2017 was 0.8%, but figures from Statistics New Zealand put growth at 0.6%.
Economic growth for the year was 2.9%, down 1.1% on the year prior.
The size of the economy in current prices was $283 billion.
"The New Zealand economy appears to have lost some momentum over the course of the last year," Westpac says in an economic note.
"Since population growth was about the same in both years, this represents a marked slowdown in per-capita GDP growth."
GDP per capita is down on the September quarter, coming in at just 0.1% growth, compared to 0.2% in the quarter before.
Westpac expects growth to remain at a more subdued pace this year, as the new Government's policies – particularly around cooling the housing market – are expected to be a drag on activity on balance.
"The effects of higher fiscal spending are more likely to be felt in 2019 and beyond."
ANZ senior economist Phil Borkin says although the economy is not firing on all cylinders, it's not "rolling over to any worrying degree."
"At this point in the cycle, that is nothing to be scoffed at."
New Zealand is in what economists have called the tail-end of its economic cycle.
In terms of monetary policy implications, Kiwibank Senior Economist Jeremy Couchman says the numbers won't worry the Reserve Bank, as it remains in line with the central bank's view that the economy is growing near trend. 
Kiwibank is expecting the official cash rate to rise in May of 2019 – the most hawkish pick in the market.
Digging into the data
Although the service sector was relatively healthy over the quarter, its impact on overall growth was tempered by issues in the primary sector.
Hot, dry weather appeared to have a negative impact this quarter on agriculture production, which fell 2%.
"Falling milk production was reflected in lower dairy manufacturing and dairy exports. In contrast, meat manufacturing was up, keeping pace with export demand for meat products," says National Accounts Senior Manager Gary Dunnet.
Household spending was up 1.2%, accounting for $160 billion (56%) of annual GDP.
This was influenced by people eating out more and spending more on groceries and alcohol.
This was reflected in the retail trade and accommodation industry, with activity in food and beverage services and supermarkets increasing.
Meanwhile, imports of capital goods such as aircraft, factory equipment, and ICT increased considerably this quarter.
"This was reflected in a 2.1% rise in investment of fixed assets," Dunnet says.
The kiwi dollar fell by 0.25c against the US dollar after the data was released.