The economy is expected to have grown just above 3% over 2017, but economists are worried New Zealand is coming to the end of the current business cycle and a period of lower growth could be around the corner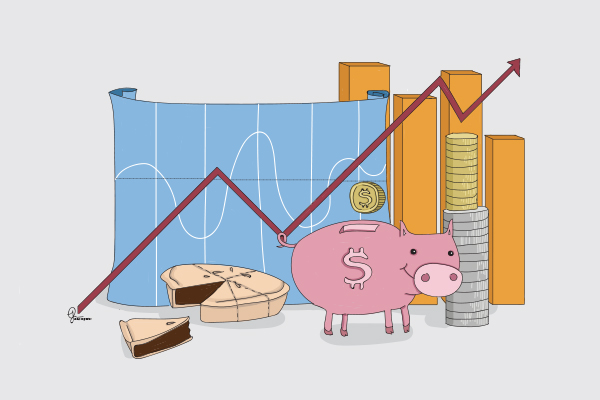 Economic growth is expected to remain moderate but concerns of a slowdown are mounting as New Zealand's economy moves further into the late cycle of its growth.
Economists are picking last year's fourth quarter GDP growth to come in between 0.6%-0.8% when figures are released on Thursday.
Westpac, whose 0.6% forecast is the most bearish of the major banks, says the fourth quarter of last year was just an average few months for the economy.
"There are no obvious one-off factors driving the quarterly result, just modest growth across a range of sectors."
Construction was a mixed bag and there were strong gains in the retail sector. But, a Westpac economic note says, growth in services – the largest part of the economy – was "more subdued."
ASB, whose 0.8% growth pick was the market leader, is a little bit more upbeat than Westpac.
"We expect GDP growth over Q4 will be led by strong business services, a rebound in housing market activity and strong retail trade volumes."
BNZ, ANZ and the Reserve Bank are all expecting a 0.7% rise quarter-on-quarter, which would see growth of 3.1% for the year.
But there are mounting concerns New Zealand's economic growth has peaked and is coming to the end of its growth cycle.
The market consensus of 3.1% growth, although respectable, is almost 1% off the 2016 high.
ANZ says firms are already facing greater margin pressures.
"The low-hanging fruit, growth-wise, has already been picked and we need productivity growth to lift to maintain decent rates of activity growth from here, given that recent population and labour utilisation growth is unlikely to be maintained."
House prices are unlikely to race away or fall sharply, ANZ says, adding this would likely see households rebuild their precautionary savings.
This would, however, weigh on spending, causing a drag on economic growth.
ASB senior economist Jane Turner says it is clear the economy is at the end of the business cycle.
She says the current cycle started when New Zealand went through a recession in 2008 and continued to the point where the economy has been growing above its potential – "we are quite a long way through that."
The output gap – the difference between actual economic activity and potential activity – has only just narrowed to a reasonable level, Turner says .
New Zealand needs a few years above potential activity, which will help increase inflation pressures before the Reserve Bank can comfortably say the economy has made it through the current business cycle, she says.