Finance Minister says we were only ever a 'roadie' as Westpac economists now see our economy being outperformed by our peers 'for the next few years'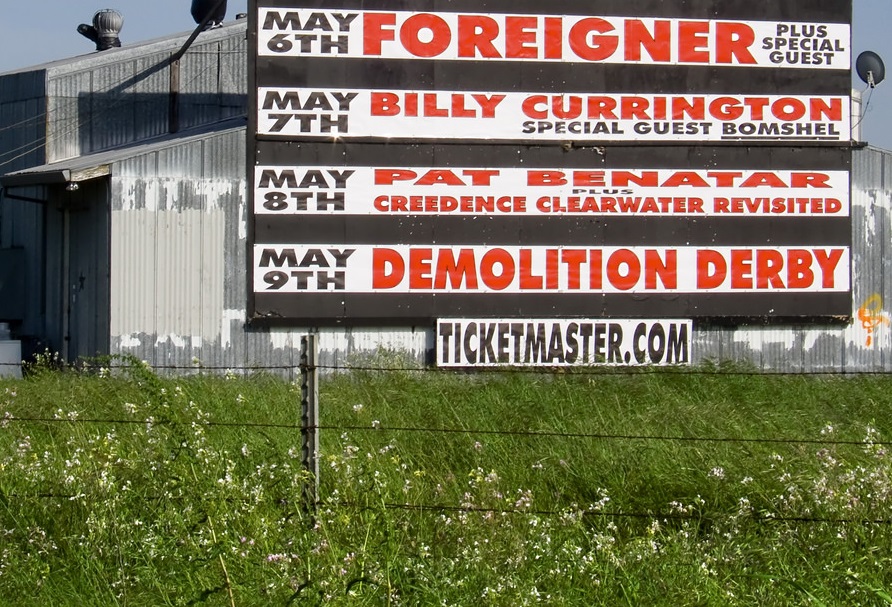 By David Hargreaves and Jason Walls
Every rockstar it seems has their day.
One minute you are packing out stadiums, the next it seems you are playing to a half-full pub with an 'audience' of patrons more interested in purchasing their next pint.
And like the famous Spinal Tap from the seminal 1980s film 'This is Spinal Tap' it seems New Zealand's rockstar economy is on a path to playing support act to other countries that are now seeing stronger growth.
The 'rockstar' tag was first attached to NZ's economy by HSBC chief economist for Australia and New Zealand Paul Bloxham and it's a label that has been picked up widely.
Now this week the Westpac economists are saying that the rockstar label is fading and we're going to have to settle for a stint as support act.
In their latest Weekly Commentary the Westpac economists say the New Zealand economy will continue to underperform its peers for the next few years, and this will have important implications for both net migration and the NZ dollar.
But the politicians have climbed into the whole thing and are disputing it.
'We were only a roadie'
In a colourful exchange of views laden with music references in Parliament on Tuesday National's finance spokeswoman Amy Adams attempted to turn the debate up to volume 11 on the fading 'rock star economy'. But Finance Minister Grant Robertson refused to face the music.
No. The previous Government's tone-deaf economic management meant the economy was never a "rock star" and was better likened to a "roadie", Robertson said.
(For the unitiated a 'roadie' is the humble individual who gets to lug the muscians' equipment around, set up the stage, take down the stage, and generally pamper the ego of the 'star'.)
In its report Westpac said that earlier in the decade, "we were an outperformer on the global stage", with GDP growth running at rates of around 3.5% to 4% p.a.
"That was well ahead of what we were seeing in other developed economies, including Australia and the US," the Westpac economists said.
GDP cools
However, the earlier drivers of growth, which included house prices and construction activity were now providing less of a boost to economic activity.
"This has already seen annual GDP growth cool to 2.9% at the end of last year. And recent updates on economic activity indicate that growth has continued to soften in the early part of 2018.
"Notably, retail spending was softer than expected in the March quarter, rising by only 0.1%.
"On top of that, construction activity fell by 0.9% in the March quarter and has essentially been flat for around three quarters now.
"Underlying this softness in construction, home building has been trending broadly sideways since mid-2016. That pre-dates any uncertainty associated with the change in Government, and highlights the brake that capacity constraints and difficulties accessing finance are having on building activity, regardless of the large pipeline of work that is planned."
'Slowest pace since 2014'
The economists said that it now looks like GDP growth in the March quarter could be around 0.5% or "even a little lower".
"That would pull annual GDP growth down to around 2.8%, which would be the slowest pace since 2014."
In Parliament Adams pointed out that GDP per capita fell to just 0.1% in the previous quarter – this is the lowest level since 2011. It was down from 0.2% in the quarter prior.
Before the election, Robertson indicated this was an area of concern for him.
"There are some good, solid indicators in there," he told Interest.co.nz.
"But then there are other ones, like GDP per capita, which is not so good.
"The argument has never been that those high-level indicators aren't good. The argument is, are people getting a fair share in prosperity? Are we actually making sure that we've got a long-term plan for sustainable prosperity? And we all know that the other numbers there that aren't so good are productivity numbers, export growth…those are the numbers which will be most important in driving improved living standards for New Zealand."
Singing from the songbook
But, in response to Adams in the House on Tuesday, Robertson took a page out of former Finance Minister Steven Joyce's songbook.
"I remind that member of her former colleague's statement—Steven Joyce said it—'It pays not to look at quarter-by-quarter analysis when it comes to GDP per capita growth.'"
Although the economy is growing at roughly 3% per year, he says the Government is not satisfied with that – "we want all New Zealanders to actually share in prosperity, not just be satisfied that we're generating those levels of growth.
Meanwhile NZ First Leader and Deputy Prime Minister Winston Peters is not so pessimistic now.
On the night he announced the Government, New Zealand First Leader Winston Peters issued a rather grim prediction for the economy.
"We in NZ First believe there is an economic correction, or a slowdown is looming and that the first signs are already here," he said referencing the slowing housing market and trading banks "nervousness." He said there were "dark days ahead."
But his forecasts of doom and gloom were nowhere to be seen on Tuesday when he attempted to support the Finance Minister with his own supplementary question.
"Could I ask the Minister of Finance as to whether or not, as an indicator of confidence, our share market is today at an all-time record high?" he asked.
He is right – on Tuesday the NZX 50 closed at 8959 points which is a record high for New Zealand's equity market.
Robertson used this as an opportunity to plug how happy businesses were with last month's Budget.
Slowdown in net migration
The Westpac economists said that softening GDP growth would be reinforced by a slowdown in net migration.
"The slowdown in GDP growth has seen New Zealand's position on the global stage slipping from 'rock star' to 'support act', as growth in other developed economies has lifted. In particular, we're now underperforming the Australian economy, where GDP grew by 1% in the March quarter, to be up 3.1% over the past year."
The changes in New Zealand's relative standing in the global economy will have some important implications.
"One key area that will be affected is net migration. In recent years, our favourable economic conditions and jobs growth made New Zealand a very attractive destination.
"That saw a strong lift in new arrivals to the country. It also encouraged larger-than-usual numbers of New Zealanders to remain onshore or come back from abroad (especially from Australia). Combined, those factors saw annual net migration rise to a record high of 72,000 in mid-2017, and pushed the rate of overall population growth above 2% p.a. That provided a powerful boost to demand and our productive capacity, reinforcing the other factors that were supporting growth.
"Net migration has been softening in recent months, slowing to a still elevated level of 67,000 in the year to April.
'It will slow more'
"We expect that it will slow substantially more over the next few years, as the New Zealand economy starts to lag its peers like Australia and the US. This will exacerbate the more general softening in economic growth, with smaller additions to our demand base, as well as reducing the degree of pressure on new home building (at least outside of Auckland)."
The Westpac economist say the other area where the New Zealand economy's underperformance will really matter is the exchange rate.
"In recent years, strong economic conditions saw the Kiwi soaring to 88 cents against the US dollar, and at one stage we flirted with parity relative to the Australian dollar.
"The NZD/USD is now back around US$0.70, and we expect it will fall to around US$0.64 cents over the coming year. Strengthening US conditions are likely to see the Fed continuing to gradually hike the Federal Funds Rate, while softening economic conditions in New Zealand will keep the RBNZ on the sideline for some time yet."
The depreciation of the NZ dollar over the coming year will provide "a buffer" for the economy, boosting export returns and cushioning the effects of slowing activity in other parts of the economy.