Credit ratings agency Moody's says big year after year increases in major Kiwi banks' profits are coming to an end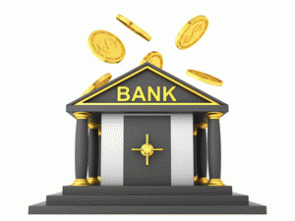 Moody's is forecasting an end to major New Zealand banks' run of record-breaking profits as margins continue to be tested and competitive pressures mount.
This comes just days after ASB posted a 10% rise in annual profit to a record-breaking $1.17 billion.
Speaking to reporters in Wellington on Friday, Moody's Vice President of Investor Services Daniel Yu warned that the run of big annual increases in bank profits has likely run its course.
"It's hard to see, with the competitive pressures, how profitability can get any better and there is probably some pressure because of the lower credit growth environment."
He says the increased pressures on funding costs and more competitive pressures will see banks' profits begin to ease.
"I don't think you'll see profits go backward, I think you're just going to see a much slower rate of profit growth going forward."
He still expects profits will grow but says growth will be lower than what it has been over the last few years.
ASB's result was the second time the bank's profit had tipped $1 billion – the last time its annual profit fell was in 2010.
Its Chief Executive Vittoria Shortt said the strong New Zealand economy was a major factor in the result.
And ASB is not the only New Zealand bank to report record profits.
According to the Reserve Bank, the major retail banks, ASB, BNZ, Westpac and ANZ made a combined profit of $4.9 billion in the year-to-December 2017.
Ten years earlier, that number was $2.8 billion.
But now Yu says New Zealand is in a lower credit growth environment that is adding more competitive pressure and funding costs are starting to rise.
He says the "sweet spot" for banking was between 2012-14.
Then things plateaued in 2017 and into this year.
"That improvement has run its course and from this point, you're just going to see a sideways movement in terms of bank metrics."
Despite this, Yu says the New Zealand banking sector is still healthy, compared to other similar sized banks around the world.
Two of the major recent risks, low dairy prices and housing, have subsided, he says.
"So we see a relatively favourable operating environment for the banks."
*This article was first published in our email for paying subscribers. See here for more details and how to subscribe.