Ardern tries to calm business jitters around industrial reforms by saying no more than two fair pay agreements will be concluded before the next election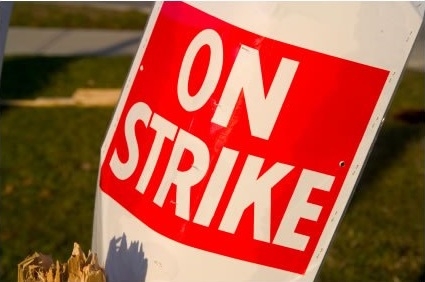 Prime Minister Jacinda Ardern is trying to allay businesses' fears around the major industrial relations reforms underway.
Delivering an anticipated speech on business confidence on Tuesday morning, she indicated new Fair Pay Agreements would be introduced slowly, with no more than one or two of these new collective bargaining agreements concluding during this electoral term.
Asked by media how many she initially thought there would be, Ardern said it was always going to be a small number. "But let's give that certainty now."
She told the business audience the agreements would first be introduced to industries that need them the most - those with low pay where workers are "vulnerable and regularly exploited". However she stopped short of specifying these industries.
The Government in June announced former National Prime Minister Jim Bolger would head up a working group to make recommendations on the scope and design of a legislative system of industry or occupation-wide bargaining.
In the face of concerns employers will be required by law to reach consensus with unions on issues like wage increases, even if they don't want to, the working group will consider the circumstances in which employers can be exempt from an agreement.
And in the face of concerns the reforms will encourage strikes, the Government has clarified industrial action isn't permitted as part of bargaining over a Fair Pay Agreement.
The working group is due to report back in November.
Ardern took the opportunity on Tuesday to underline the Government's "cautious and considered approach" towards the reforms.
"They have become the source of a bit of discussion. I understand why – they are common place in Australia, but are not something we have seen on our shores," she said.
"But taking a considered collaborative approach, has meant that there has been room left for a bit of speculation around what fair pay agreements might do, and whom they might effect. It's time we drew a line around that speculation.
"I fundamentally believe that fair pay agreements have the ability to be win-win, the chance to create a level playing field rather than a race to the bottom and provide stability to wage setting in an industry.
"They are intended to be another tool in the bargaining toolkit. They are there to address areas where there is entrenched low wages and low wage growth.
"But I can also tell you what they are not here to do. They are not here to fundamentally disrupt our employment relations landscape, and they will not for instance be accompanied by the ability to take strike action.
"But I can say all of that – and the truth is of course, that going slowly on their design to make sure we get it right, has left a bit of a vacuum. I acknowledge that. And I want to do something about it. 
"That's why I am confirming today that there will be no more than one or two fair pay agreements concluded during this term…
"The vast bulk of you in this room will remain unaffected by these agreements, but you will have a chance to see how they work, the benefits that they bring, and I hope, that some of the speculation around them is unfounded."