Threshold met for first round of CPTPP tariff cuts to come into effect on December 30; Kiwifruit, beef and wine producers to benefit the most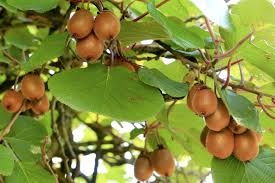 Trade Minister David Parkers says the 60-day countdown until New Zealand will start seeing the benefits of the Comprehensive and Progressive Trans-Pacific Partnership (CPTPP) is on.
The six-nation threshold to bring the deal into effect has been crossed, as Australia's joined New Zealand, Canada, Japan, Mexico and Singapore in ratifying the trade agreement.
Parker expects Brunei, Chile, Malaysia, Peru and Vietnam to ratify over the coming weeks and months.
With the first round of tariff cuts coming into effect on December 30, Agriculture Minister Damien O'Connor says kiwifruit, beef and wine producers will benefit the most.
"The CPTPP will, for the first time, provide us with preferential access to the world's third largest economy Japan, as well as fellow G20 members Canada and Mexico," he says.
"It places our primary sectors on equal footing with exporters from other countries with lower tariffs in these markets.
"Kiwifruit growers in particular will be $26 million better off [a year] as tariffs disappear on produce to their biggest market, Japan. This will level the playing field with Chile, which has duty free access.
"The CPTPP will also immediately remove Australian beef exporters' current tariff advantage over New Zealand in the Japanese market. This has been costing our red meat sector millions in potential revenue.
"New Zealand small and medium agribusinesses will also be better off.
"Our wine producers will gain immediate duty-free access to Canada, our fourth largest wine market; the removal of the buttercup squash tariff into Japan is expected to save a total of $1.5 million a year; with a further $19,500 a year in tariff savings for each of the 90 commercial growers of onions exporting to Japan.
"CPTPP will also provide improved access into Mexico, including eliminating tariffs for mussels and cherries and phasing out tariffs on beef, apples and wine.
"Exporters now have the opportunity to diversify the range of products they supply and focus on producing higher-value products that see our farmers and growers get more from what they do now."
The CPTPP has the potential to deliver an estimated $222 million of tariff savings a year to New Zealand once fully in force, and increase New Zealand's real GDP by between 0.3% ($1.2 billion) and 1% ($4 billion).
Collectively the 11 countries in the deal accounted for 13.3% of world GDP, worth US$10.6 trillion, in 2017.
Parker also notes New Zealand and Australia have signed a reciprocal side letter alongside CPTPP which excludes the use of investor state dispute settlement (ISDS) between the two countries. New Zealand also has reciprocal side letters on ISDS with Peru, Malaysia, Vietnam and Brunei.
Over 80% of investment in New Zealand from within the CPTPP grouping is not covered by compulsory ISDS provisions.