Opposition pulls up Shane Jones for not disclosing 61 meetings he had with a variety of business, government and community leaders over seven months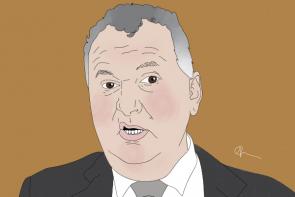 Shane Jones – the minister responsible for the Government's $3 billion Provincial Growth Fund – is being criticised by the Opposition for not disclosing 61 meetings he had between March and September.
The meetings weren't mentioned in the answers Jones' office gave in response to written questions asked by the Opposition.  
National's Economic and Regional Development spokesman Paul Goldsmith says it's "completely implausible" Jones didn't notice these omissions in the answers he signed off on.
He says Jones is ducking detailed questions about how he's spending the Provisional Growth Fund.
"Accountability and transparency have been missing in action over the PGF, which was part of the horse trading that went into the coalition Government," he says.
The list of omitted meetings, which Goldsmith's office has provided interest.co.nz with, includes a broad range of people, like business leaders from Chatham Rock Phosphate, TAG Oil, Zealong Tea, Good George Brewery, the Manuka Honey Appellation Society, Greymouth Port, Refining NZ, Whakatohea Mussels, and Synlait.
It includes events Jones attended organised by the likes of the Petroleum, Exploration and Production Association of New Zealand, BusinessNZ, Poutama Trust, and the Mayor of Wairoa.
A number of the undisclosed meetings were also with government ministers and staff in local government and other public sector organisations, including Bay of Plenty Tourism, the Ministry for Primary Industries, and even the Governor of the Reserve Bank, Adrian Orr.
There doesn't appear to be an obvious trend to the types of undisclosed meetings.
While taking responsibility for the errors, Jones points out he has received about 3000 written questions from National since becoming a minister – the vast majority of which have been answered correctly.
However Goldsmith questions: "How can we have any confidence in what the Minister says when so many statements are proven to be inaccurate? It is an absolutely mockery of Parliamentary process and is laughing in the face of the Prime Minister's commitment to openness and transparency…
"Mr Jones must not think the dismissal of Clare Curran was justified when he thinks he is above the standard expected by the Prime Minister."