Finance Minister Grant Robertson remains upbeat about an EU free trade agreement and the New Zealand economy despite global volatility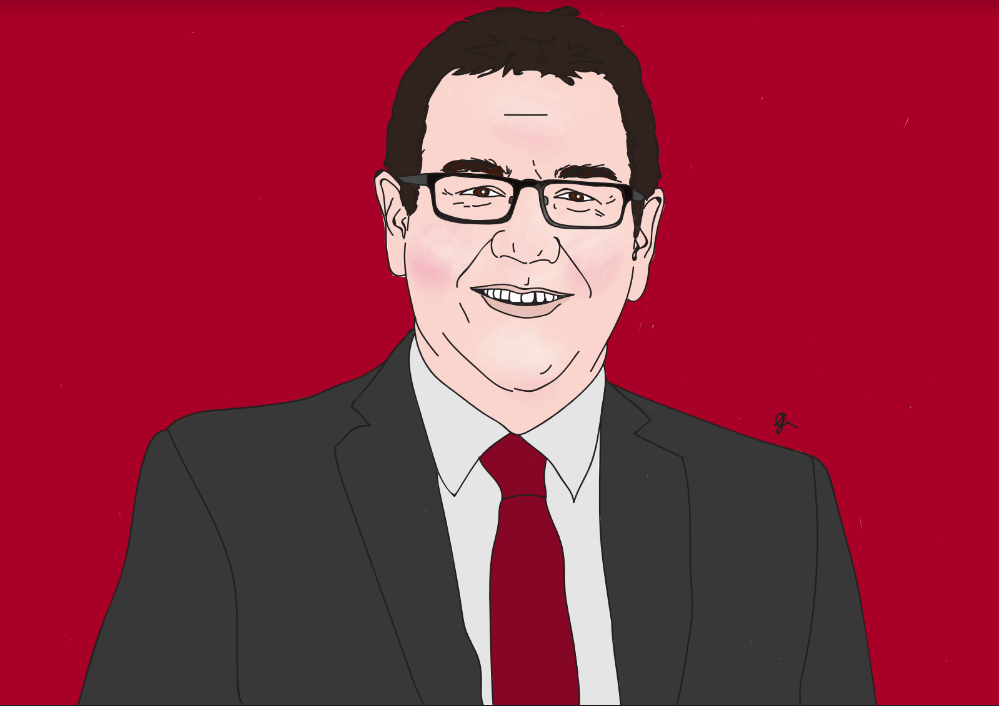 Finance Minister Grant Robertson says New Zealand is one step closer to a trade deal with the European Union and hopes to sign off a political agreement this year.
He says he spent time in Europe in January and he says the message from the EU was that they were still very keen and willing to work with New Zealand to negotiate a free trade agreement.
"So New Zealand is well underway in our negotiations for that, we are up to the third round of negotiations and the message we got and we also reinforced when we were there, is that we should be able to conclude at least a political agreement for that trade deal this year."
He says while our biggest trade partners remain Australia and China, it's vital that we diversify the markets our exporters have access to.
"I'm optimistic about that EU deal, it's not going to be easy and there are some ongoing issues we will have to resolve, but I think the goodwill is there."
And Robertson says a trade deal with the United Kingdom is also a future possibility. But Robertson says with the deadline for Brexit a month away and all the other issues the UK will face leaving it could be some time away.
"In terms of the UK we also made it clear that whenever they're ready, we're ready in terms of negotiations. New Zealand is well positioned. We have some excellent long term historical links [to the UK] and the ability to build on those."
Robertson says while there are signs of a global slowdown it's important New Zealand doesn't become too pessimistic.
"We are in a strong position as a country, but we live in a world that has challenges and we have to be upfront about those challenges. We are seeing a downgrading of global economic forecasts."
He refers to the International Monetary Fund (IMF) downgrade of the global economic growth rate from 3.9% last year to 3.5% this year.
"But as Christine Lagarde the head of the IMF said it's still 3.5 % growth and we need to be careful not to talk ourselves into a more pessimistic stance. But it does represent a slowdown and countries like New Zealand need to be aware of that as we are a small trading nation within that [global] climate."
The IMF released its World Economic Outlook Update in January and it highlighted the escalation of trade tensions as a key factor in its lower global growth forecast. It states: 
"Financial conditions have already tightened since the fall. A range of triggers beyond escalating trade tensions could spark a further deterioration in risk sentiment with adverse growth implications, especially given the high levels of public and private debt. These potential triggers include a "no-deal" withdrawal of the United Kingdom from the European Union and a greater-than-envisaged slowdown in China."
Robertson says the signs of an economic slowdown in China are a concern.
"There are some issues there for our exporters in terms of demand, as well as some regulatory issues that come up from time to time."
New Zealand's two-way trade with China increased more than three-fold between 2007 and 2017 and grew $8.6 billion in 2007 to $26.1 billion in the December 2017 year.
Two-way trade is based on the total value of goods and services imported and exported between the two countries. In December 2017 China surpassed Australia as New Zealand's largest trading partner for goods and services. 
Robertson says the Chinese government is trying to address its declining economic growth through credit expansion.
But he says the ongoing trade tensions between the US-China remain an ongoing concern for New Zealand and the rest of the world. Robertson says a number of countries in South East Asia that are involved in global supply chains are already starting to feel the effects of the trade war.
"That is clearly having an impact on global confidence. From New Zealand's perspective we believe in a rules based trading system and we need one that operates well with the two largest players getting along."
In Europe there are also some signs of a slowdown.
"From our perspective in New Zealand within the EU we have seen some data in recent weeks that is a little bit concerning around, in particular, the decline in German manufacturing. So we do have to make sure we keep an eye on that," Robertson says.
"But the message I got from it when I was in Europe in January was that they're still very keen open and willing to work with us and that's why the Prime Minister and myself both spent time in January trying to advance the European Free Trade Agreement."
He says with strong signs showing a global economic slowdown and we have to be aware of it.
"We're operating in a world where there is some volatility, there is some slow down. But I believe we are well positioned to manage that, but we just can't be ignorant of the impact of that on a small trading nation like New Zealand. If the rest of the world is in that position we will be affected, our job is to make sure we are resilient to that.
"We are in strong position as a country, but we live in a world that has challenges and we have to be upfront about those challenges."