Bernstein's Michael Parker says NZ's funds management sector should use a 'slow and dour' minority investor tool to pressure Facebook & Google after Christchurch terrorist attacks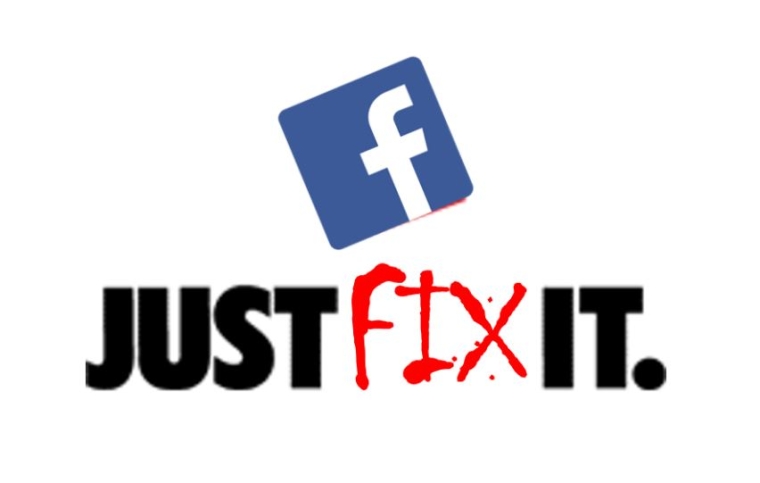 New Zealand institutional, or professional, investors should be asking Facebook and Google questions about how they monitor and report hateful content, and where they're not doing this whether it's due to legal or technological reasons, says Bernstein strategist Michael Parker. They should also ask what progress is being made and keep asking, he adds.
Parker, managing director, strategist and director of research at Bernstein, a research and brokerage firm in Hong Kong, issued a report on Friday entitled Should Alphabet [Google's parent], Facebook and Twitter Be Added To ESG Exclusion Lists? ESG stands for environmental, social and governance.
This comes after the New Zealand Superannuation Fund, Accident Compensation Corporation, Government Superannuation Fund Authority, National Provident Fund and Kiwi Wealth called for Facebook, Google and Twitter to take action following the live-streaming and sharing on social media of the March 15 Christchurch terrorist attacks. NZ corporates have also pulled advertising from social media platforms.
Parker says the most intriguing aspect about any exchange between Prime Minister Jacinda Ardern and Facebook chief operating officer Sheryl Sandberg at the moment is the question of what they could constructively say to one another.
Ardern says the Government is looking at what steps NZ can take, including on the international stage. "They are the publisher, not just the postman. There cannot be a case of all profit, no responsibility," Ardern said last week.
However, Parker suggests Ardern is unlikely to be able to offer original insight about the corrosive force that Facebook has metastasised into because Sandberg has heard it all already. He also questions what Sandberg could offer by way of excusing Facebook given such effort would simply offend. Parker suggests the freedom of speech debate has played out to a draw, everywhere.
'Well-intentioned but hilarious'
Meanwhile threats by NZ companies to pull their advertising spending from Facebook and Google are "well-intentioned but hilarious," Parker says, in the context of companies that measure their value in the hundreds of billions of dollars. Similarly he says a coordinated effort by the NZ funds management industry, "all US$60 billion of it," will by itself have little effect (see Exhibit 3 below).
"The US Congress demonstrated at the Zuckerberg hearings last year into Facebook's role in subverting the 2016 Presidential election an inability to comprehend the nature of the business model or the technology underpinning these platforms. The UK select committee pursuing the same line of inquiry had more success, but Westminster has since rendered itself irrelevant in any debate that does not involve stumbling out of the world's wealthiest trading bloc," writes Parker.
"Internet service providers can deny service to these platforms (as New Zealand broadband providers did last week). However, the productivity gains delivered by and popularity of these websites means that is not a long-term strategy. Finally, regulators in the Anglosphere are hamstrung by variations on the 'common carrier' designation where private sector companies, TV, radio, telecoms, making use of public airwaves have obligations in terms of monitoring the content they transmit. Even by analogy, Internet platforms are poorly suited to analysis under that framework," says Parker.
That, he says, leaves the investment community where the single biggest trend in active asset management over recent years has been the move towards responsible investing in companies that support positive environmental, social and governance outcomes.
"Once you accept the premise of this investment approach, cigarette producers, oil companies and gun manufacturers are easy targets. More difficult are companies that operate outside of the legal, legislative, economic, regulatory and social frameworks which govern modern economies and where no independent arbiter has determined fault. Yet if ever there was a moment where the investment community can show leadership – and where other forces of restraint have failed – it is here," Parker writes.
"Start by asking Alphabet and Facebook questions about how they monitor and report both hateful content and the behaviour patterns of at-risk users. If they don't do one or either, ask why not? If it is a legal restriction, ask why aren't they lobbying to change the law? If it is a technology problem, ask how are they investing to overcome it? Ask what progress is being made? Then keep asking."
"There are no winners and no real vindication in this strategy. None of this will reverse last Friday [March 15]. A 'hate speech' discount to Alphabet, Facebook or Twitter will not bring any comfort to the families of those killed. But if responsible investing means anything, surely it means this. This is the only tool minority investors have. The approach is slow and dour. It requires diligence and effort. But as we know in New Zealand, transforming an environment takes years, and it happens one possum at a time. The only consolation is: it sometimes works," Parker writes.