ECB action and Merkel comments bolster hopes for Euro crisis resolution; equity and commodity markets rally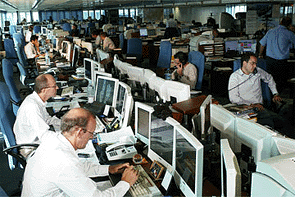 By Mike Burrrowes and Kymberly Martin
NZD
NZD/USD was buoyed overnight after the ECB expanded its liquidity operations. The market also speculated EU leaders are getting closer to announcing further actions to stem the debt crisis. NZD/USD is currently trading around 0.7720, from 0.7640 at the beginning of the evening.
Trading in the NZD relative to the EUR and GBP was volatile overnight. NZD/EUR fell to 0.5710 following the ECB decision to expand its liquidity operations. NZD/GBP surged on the surprise announcement by the Bank of England that is would restart its quantitative easing programme, rising from 0.4980 to 0.5030. NZD/GBP is currently trading around 0.5000.
The NZD failed to keep pace with the AUD overnight, seeing the cross fall to 0.7900. However, while the global ructions continue, we expect the cross to remain in the recent range of 0.7800 to 0.8100.
Looking to the day ahead, with no local data out, expect the NZD to take its cues from offshore. Initial support on NZD/USD is eyed at 0.7630 and resistance at 0.7780, on the day.
Majors
The eagerly awaited policy meetings from the ECB and Bank of England decisions did not disappoint. The ECB's decision to expand its liquidity operations along with hopes EU leaders are closer to recapitalising the banking system served to buoy risk sentiment. This has seen nearly all the major currencies rise against the USD.
Global equity markets posted strong gains overnight, with the S&P500 and Euro Stoxx 50 index gaining 3.2% and 1.1% respectively. The VIX index (proxy for risk aversion) has declined to 37.2 from 38.0, although this is still a very elevated level. The improved sentiment has spurred commodity prices higher, with the CRB (broad index of global commodity prices) surging 1.9%.
Trading on EUR/USD was wild overnight, plummeting to a low around 1.3250 before surging above 1.3400 early this morning.  Sentiment towards the EUR was bolstered by the ECB decision. While the ECB kept its policy rate unchanged at 1.5%, it announced new liquidity measures to support embattled European financial institutions and the economy. The ECB introduced a new £40bn covered bond purchase program and one-year funding operations (one this month and another in December).
Further bolstering sentiment towards the EUR was some conciliatory comments from German Chancellor Merkel, noting she would "not hesitate if [the] time comes to recapitalise banks, would be money well spent". In addition, a spokesperson from the IMF noted their mission to Greece would be complete in the next couple of days, suggesting we may get a decision before the scheduled decision date in mid-November.
GBP/USD nose-dived from 1.5480 to 1.5270 overnight, its lowest level in 14-months. The sharp decline occurred after the BoE surprised markets by launching a second round of quantitative easing. The Bank will buy £75bn of UK government bonds over the next 4-months in a bid to ameliorate the impacts of UK fiscal austerity and the European debt crisis.
BoE Governor did not mince his words after the decision, stating "the UK is in the middle of a serious crisis" and that "inflation may slow sharply in 2012". GBP/USD has recovered back to 1.5440 early this morning, helped by hopes EU leaders will announce further measures to stem the crisis.
The improved risk sentiment has seen AUD, CAD and the NZD make strong gains overnight. AUD/USD has gained almost 1 cent overnight to be trading at 0.9750 currently.
Looking to the day ahead, expect trading to be dominated by headlines from various European leaders. On the data front, the highlight will be US non-farm payrolls.

Fixed Interest Markets
Following the better mood seen in offshore markets, NZ yields rose across the curve yesterday. Curves steepened. Overnight, offshore yields rose further as risk sentiment continued to improve.
Yesterday's DMO bond tender attracted solid interest. 50m of 15s were 2.5x bid, and 100m of 19s and 50m of 23s were 4x bid. Despite the strong interest, after the auction, bond yields continued to inch higher. The yield on 13s closed up 5bps on the day at 2.83%, and 21s closed up 8bps at 4.42%. Australian 10-year bond yields also rose yesterday to 4.17%, narrowing the NZ-AU 10-year bond spread to 24bps.
Swap yields also moved up in the backdrop of slightly better risk appetite. 2-year yields rose 7bps to 3.05% and 10-year yields moved up 11bps to 4.44%.
Overnight, the ECB kept rates at 1.50%. It also announced two key measures to help ease tensions in the European financial sector. It agreed to resume buying covered bonds, and to also introduce unlimited loans to the banking sector of 12 and 13 months duration. German bond yields rose after the announcement. 10-year yields moved up from 1.84% to 1.94%. US 10-year yields crept up in the backdrop of better risk sentiment from 1.88% to 1.97%.
The Bank of England also kept rates on hold at 0.5% but expanded its asset purchase scheme by £75b to £275b.i.e implemented further quantitative easing. On the announcement, UK 10-year yields gapped lower from 2.36% to 2.23%. Subsequently they crept back up to 2.39%. NZ 10-year yields remain above their German, US and UK counterparts by around 250bps, 245bps and 200bps respectively.
There are no NZ data releases today. Expect NZ yields to continue to be boosted by better global sentiment overnight and rises in offshore yields.
See our interactive swap rates charts here and bond rate charts here.
Mike Burowes and Kymberly Martin are part of the BNZ research team.