Risk sentiment improves as markets gain confidence in a Euro solution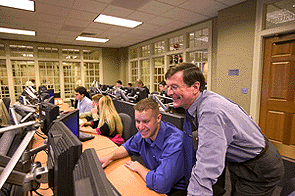 By Mike Burrrowes and Kymberly Martin
NZD
The NZD was the top performing currency, after the AUD, over the past 24-hours. It gained 1.8% relative to the USD. The NZD/USD currently trades around 0.7980.
The NZD has now shown a sharp 'V'-shaped recovery from its early October lows below 0.7500, as global risk sentiment has improved. Despite some delay, Slovakia confirmed it has reached an agreement to ratify the extension to the EFSF. Broadly, the market appears buoyed by prospects that EU leaders will announce some decisive action on the European debt crisis by early next month. Europe also received a rare positive data surprise overnight in the form of Eurozone industrial production.
In this backdrop of improved risk sentiment the NZD has risen steadily against a broadly weaker USD, from 0.7850 last evening to 0.7980 currently. The EUR was also strong overnight, but the NZD/EUR still managed to eke out gains. It rose from 0.5720 to 0.5780 this morning.
Trading in the NZD/AUD has been quite choppy over the past 24-hours. As Australian yields have surged, the NZ-AU 3-year swap spread has become less supportive to the NZD, moving from -95bps to -109bps. The NZD/AUD traded to 0.7870 last evening, before easing off overnight to around 0.7830.
The NZD has made steady headway relative to the comparatively lackluster GBP. The NZD/GBP moved up from 0.5000 to 0.5070.
In the day ahead, global risk sentiment will likely be the key driver of the NZD, although we receive three NZ data releases today: the NZ PMI which we expect to remain above 50, in expansion territory; the food price index; and the ANZ consumer confidence index.
Majors
As the market continues on its "happy" streak, the USD underperformed along with the "safe haven" JPY. "Risk sensitive" AUD and NZD were the strongest performers.
Overnight, global risk appetite continued to improve. Equities gained 2.4% on the Euro Stoxx 50 and the S&P500 is currently up 1.8%. Global commodity prices have held onto recent gains and are now up 6% over the week (CRB index). Our risk appetite index (scale 0-100%) has moved up to 32%.
A positive data surprise also came in the form of Eurozone industrial production data for August. It rose 1.2%m/m (-0.8% expected) to be up 5.3% y/y. The EUR/USD moved up firmly from 1.3650 to 1.3820.
By contrast, Alcoa's (an aluminium producer) launch of the US Q3 earnings season was a little disappointing. The company stated that European aluminium users had "dramatically" cut orders. They said they saw slowing growth in H2 from North America, Europe and Brazil. Despite these comments, from a company that is a barometer of global growth, risk sentiment was not dented. In this backdrop and given EUR strength, the USD index declined from 77.60 to 76.90 overnight.
The AUD was the strongest performing currency over the past 24-hours, rising over 2.0% relative to the USD. Yesterday the Westpac survey showed Australian consumer sentiment inched higher (96.9 to 97.2) albeit at low levels. The currency was also underpinned by the continued rise in Australian yields (see below) and general improvement in risk sentiment. The AUD/USD broke above parity to trade around 1.020 currently.
The GBP was also dragged up on the coat-tails of the EUR overnight, despite UK labour market data that was slightly weaker-than-expected. It showed the Aug unemployment rate ticked up to 8.1% form 7.9%. The GBP/USD moved up from 1.5600 to 1.5750.
Today we get Australian employment data, German CPI and UK and US trade balance releases.
Fixed Interest Markets
It was another relatively quiet day in NZ fixed interest markets. Yields inched a little higher with a curve steepening bias.
In bond markets the yield on 21s rose as high as 4.56% intraday before falling in the afternoon to close up just 3bps, at 4.53%. The yield on 13s ticked a little lower to 2.89%. The DMO announced its auction for today with 125m of 13s, 50m of 21s and 50m of 23s on offer.
Swap yields closed almost unchanged at the short-end. The 2-year yield, at 3.13%, continues to bob around above recent lows. Yields managed to creep a little higher at the long-end with 10-year yields closing at 4.58%. The 2s-10s curve has steepened to 145bps, up from lows of around 127bps three weeks ago. Swap bond spreads remain just above zero. We expect them to remain in positive territory, before increasing over the medium-term.
Yesterday, Australian yields continued their sharp move higher. 3-year swap yields moved another 13bps higher to 4.46% having been at 4.05% just over a week ago. As global risk sentiment has improved, Australian yields have surged, although markets still price around 130bps of rate cuts from the RBA in the coming year. The NZ-AU 3-year swap spread widened from -95bps to -109bps yesterday.
Overnight, as equity markets continued their rally, US 10-year yields soared from 2.13% to 2.26% their highest level since late August. An auction of 10-year Treasuries attracted weaker demand than of late, at 2.86x bid-to-cover ratio. The auction drew a yield of 2.27%, suggesting demand for "safe haven" bonds is fading as the market takes a breather from risk aversion. German 10-year bond yields also moved up steadily from 2.06% to 2.18%.
The key NZ data release today will be the PMI (manufacturing index) that we expect to remain above 50. i.e. in expansion territory. NZ yields should feel upward pressure at the open, given the strong rise in offshore yields overnight, and solid equity market performances.
See our interactive swap rates charts here and bond rate charts here.
Mike Burrowes and Kymberly Martin are part of the BNZ research team.