Christina Hood explains why New Zealand is one of the easiest countries in the world in which to get to net zero emissions of greenhouse gases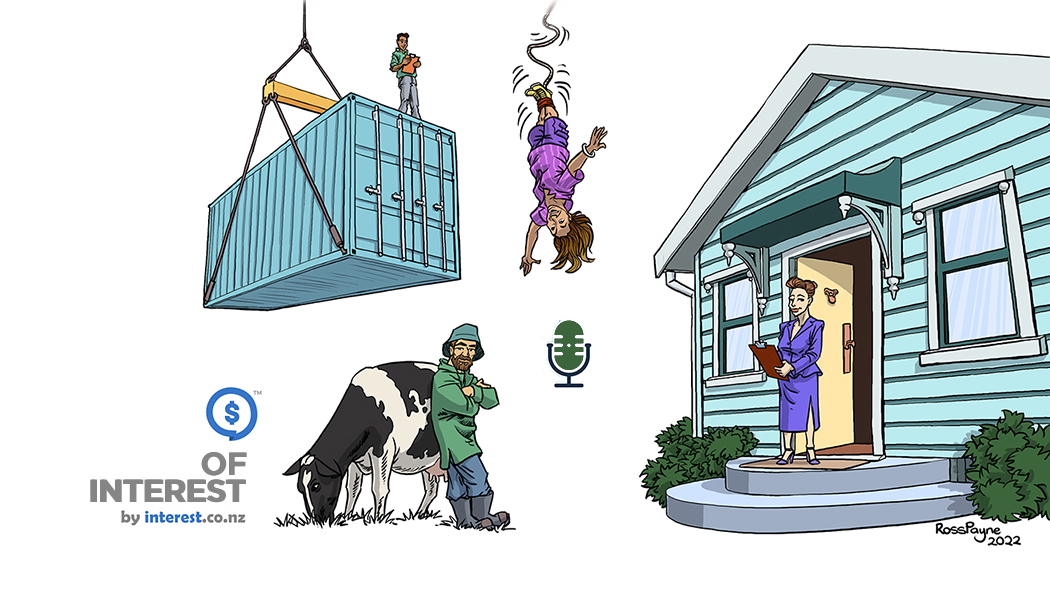 By Gareth Vaughan
New Zealand is one of the easiest places in the world to get to net zero greenhouse gas emissions and we should be planning for net negative, the next step after that, says Christina Hood.
Hood, the head of energy and climate policy consultancy Compass Climate, spoke to interest.co.nz in a new episode of our Of Interest podcast. Hood is also the former head of the climate unit at the International Energy Agency in Paris.
In the podcast she speaks about the push to net zero by 2050; addressing issues such as what it actually means, what the practicalities of it are, and what it'll mean for the lives and livelihoods of New Zealanders and the economy.
"I think New Zealand is one of the easiest places in the world to get to net zero because of our abundant renewable energy resources, [and] because of the amount of land that could be restored to indigenous forests. A lot of our CO2 [carbon dioxide] emissions since preindustrial times are from land clearance not from fossil fuel use. And we see in Tairāwhiti a lot of land that should never have been cleared, so there's a lot of trees that can go back. We have all of that potential, it's totally doable," Hood says.
"We also have a legal framework in place through our Climate Change Response Act and that sets stepping stones towards 2050 to try and keep governments on track. National has firmly committed to the interim milestones. We have carbon budgets for every five years that step down to meet the net zero target and they've said they're committed to those. And that's actually where things are going to bite because those short term targets hold politicians' feet to the fire in terms of acting now, not just making plans for later."
But, Hood says, when and if we get to net zero we can't rest on our laurels.
"If we do [get there] it's not the end of the story. It's just a particular point that we pass through. Because the science tells us that when we get to that point we would have already emitted too much C02 for the kinds of temperatures that we want to keep our climate systems liveable."
"Even if we get to that net zero we will have emitted too much. The phase after that is actually to be net negative. We're going to have to continue to draw down that excess C02 from the atmosphere through native forest regeneration, but also through technology. And we should be starting to plan for that phase now because it's only a few decades away," says Hood.
In the podcast she explains what net zero means, what the origins of the concept are, the key challenges to getting there, what it means for the agriculture sector, trade and travel, plus feeding the planet, the challenges and targets in big emitters such as the United States, China and India, and also talks about different visions of what net zero means.
"There's a spectrum. [At] one end [there are] extreme techno optimists who say 'new technologies will just replace everything that we currently use and we'll carry on and nobody's going to notice the difference'," Hood says.
"At the other end of the spectrum is an extreme degrowth perspective which says 'technology is just not going to be the answer. What we need to do is to fundamentally reconstruct the way we run society, shrink our energy use until it reaches such a point as we're in balance with nature.' Most climate people, including myself, sit somewhere in the middle."