FMA review prompts insurers to refund customers they over-charged and remove shonky products from the market; Poor performers unnamed and not prosecuted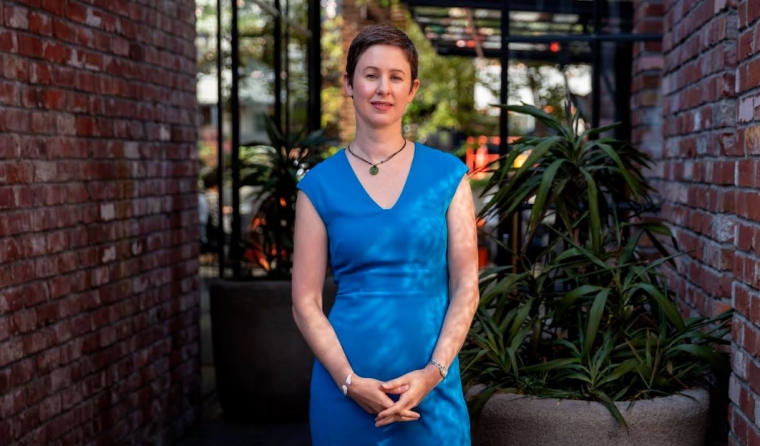 Several insurers are withdrawing shonky products from the market and refunding thousands of customers they over-charged, following pressure from the Financial Markets Authority (FMA).
The FMA has just released scathing findings of a conduct and culture review into the fire and general insurance sector.
In mid-2019, the regulator asked providers of house, contents, vehicle, travel, commercial, liability and health insurance to review their operations.
It did so on the back of a more robust review of the life insurance sector, prompted by Australia's high-profile Royal Commission into Misconduct in the Banking, Superannuation and Financial Services Industry.
Policyholders ripped off
Only two of the 42 general insurers in the FMA's review met its expectations at a high level.
Twenty-two companies followed its instructions and specifically reviewed their products and policyholders' portfolios. Of these, 18 had major issues.
The FMA said a number of insurers were selling poor-value or legacy products and weren't monitoring how suitable these products were for customers as their circumstances changed.
The FMA found some insurers were charging customers more than the agreed premium, and weren't applying multi-policy discounts and no-claims bonuses. Late payment fees were being unjustifiably charged and customer data was found to be inaccurate.
"The basic requirement that premiums are accurate, transparent, administered correctly and with value communicated to the customer has clearly not been met in a number of situations," the FMA said.
"Several insurers now have large-scale remediation activity underway as a result of our reviews."
The FMA couldn't tell interest.co.nz roughly how much insurers were refunding customers in total.
Poorest performers unnamed and not prosecuted
The FMA concluded the sector isn't ready for the conduct licensing regime that's expected to take effect in early-2023, once the Financial Markets (Conduct of Institutions) Amendment Bill is passed.
FMA Director of Banking and Insurance Clare Bolingford told interest.co.nz she hoped the review would help prepare them.
She said performance was mixed across the range of business models, ownership structures, and product offerings represented by the 42 insurers in the review.
While the FMA didn't name poorest performers, it credited IAG (the country's largest general insurer, which owns the State, AMI, NZI and Lumley brands and underwrites insurance sold by a number of banks) and Medical Assurance Society for meeting its expectations.
Bolingford said the FMA was still collecting information from insurers and couldn't yet say whether it would pursue prosecutions.
These would have to be done under existing legislation, like the Financial Markets Conduct Act, as the FMA doesn't yet have the power to specifically prosecute for poor conduct.
It's worth noting the review was a "desk-based" one, meaning the FMA's findings are based on the information given to it by insurers. By contrast, the life insurance review involved the Reserve Bank, interviews and on-site visits.
Volume-based sales incentives particularly an issue for intermediaries
Looking further at the FMA's findings, it noted there was room for improvement when it comes to commissions and sales incentives.
Of the 36 insurers that did as they were asked and provided explanations on the topic, 28 said they had removed, or had committed to removing, volume-based sales incentives for internal staff.
The FMA found sales incentives for intermediaries weren't being addressed as proactively.
"Insurers need to take ultimate responsibility for whether or not customers are experiencing fair outcomes from their products, regardless of how they are sold," the FMA said.
A tick-box exercise
More generally speaking, the FMA said: "The tone of some of the responses suggested that a number of insurers did not consider conduct and culture to be relevant to their organisation, treating the task as a tick-box exercise rather than an opportunity to genuinely evaluate their business.
"A number of insurers said they were comfortable that they did not have any conduct issues, despite not assessing their organisation in any meaningful way.
"At least three insurers appeared to only undertake the actions and exercises requested by the FMA in December 2020 when we followed up on our initial request…
"At least nine insurers recognised customer vulnerability as a key issue. Often this involved defining a vulnerable customer in the context of their business or carrying out workshops to gain insight from frontline staff to help develop a framework to address vulnerable customers. One insurer developed specific guidance for staff.
"Several intermediated insurers addressed the issue of vulnerability poorly, appearing to consider it not applicable in situations where they did not have direct contact with customers."
Conduct risk 'material'
On the issue of governance, the FMA said: "Boards must set the tone from the top, developing a culture that balances the interests of shareholders with those of customers, and establishing an appropriate risk appetite that acknowledges conduct risk is material."
Insurers included in the review