Collision Repair Association says the scale of dominant insurer IAG NZ threatens its members' ongoing viability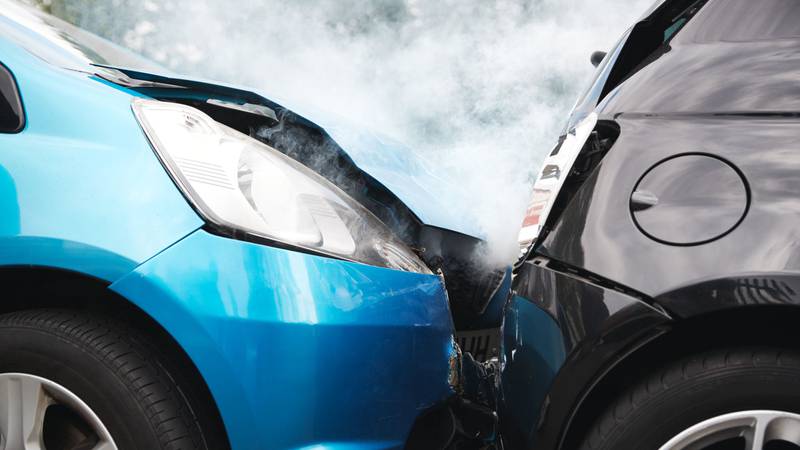 In 2012 and again in 2014 the Collision Repair Association (CRA), a lobby group for panelbeaters and other car repairers, warned the Commerce Commission that letting insurer IAG buy rivals AMI and Lumley would have adverse consequences by handing dominance of collision repair work to the giant insurer. Now CRA says its fears are coming to fruition.
CRA General Manager Neil Pritchard says IAG NZ is "rapidly vertically integrating throughout New Zealand," opening high volume panel repair shops in Auckland, Wellington, Hamilton and Christchurch under the Repairhub name.
IAG NZ has more than half the general insurance market, including vehicle insurance, through its AMI, State, NZI and Lumley brands. IAG NZ also provides general insurance products sold by ASB, BNZ, Westpac and The Co-operative Bank. IAG NZ is part of the Australian share market listed Insurance Australia Group. IAG NZ says it has been open and transparent about its Repairhub facilities, including confirming its approved repairer network will remain a critical part of its national operation.
"Each of the 11 new facilities, which will operate under the Repairhub brand, are capable of processing up to 5,000 jobs annually - four times the amount of work an average panel repairer can process and around 15% of the industry's total volume," Pritchard says.
He says the insurer is now able to selectively channel the more profitable, cosmetic repair work through their claims process directly into their own repair network. The CRA estimates the auto repair industry could lose up to 15% of its $1 billion annual revenue.
"With prices dictated by insurers, the industry does not operate under the same competitive forces that most other service providers do. The absence of these forces creates a high level of vulnerability to external cost changes for businesses and when this is coupled with the introduction of an insurer network, which can artificially capture high volumes of work from the most lucrative jobs, it places our ability to develop infrastructure for more complex, structural repairs in jeopardy," says Pritchard.
"What we are seeing at the moment is the culmination of several economic factors which are threatening the long term viability of the industry and could see the reduction in services for Kiwi consumers. Reduced consumer access to repair facilities that are capable of carrying out structural repairs could see more cars being written off unnecessarily, and higher insurance costs for motorists," Pritchard says.
Repairhub started with a trial
IAG NZ says Repairhub focuses on rapid motor vehicle repairs that are non-structural. In 2019, when IAG began to trial a smash repair operation in Auckland, the CRA said the move was anti-competitive, signalling an erosion of consumer choice and competition in the industry. At that stage IAG NZ said it was just a trial and there were no plans for anything more than that one facility.
In August 2020 IAG NZ said it had completed a review of the trial vehicle repair facility in Auckland's East Tamaki. Given the trial's success, IAG NZ would investigate expanding the concept to other metropolitan locations.
"Repairhub is a concept which is based on rapid motor vehicle repairs that are non-structural.  It is designed to put our customers first, by improving their repair process experience," IAG NZ said in 2020.
"Our research indicated our customers wanted high-quality repairs, more communication and a better overall customer experience, and we are pleased to say that our test-and-learn facility in East Tamaki is more than delivering this for them."
"We have seen significant improvements in the amount of time taken for a repair to be completed – with the average repair time taking only 2.9 days. With more than 2,000 repairs completed and an average customer net promoter score of 9.3 out of 10, we are proud to have created a world-class experience for our customers," IAG NZ said in 2020.
IAG NZ's not the only insurer in NZ that owns motor vehicle repair facilities. Suncorp, including Vero and AA Insurance, operates the Capital S.M.A.R.T network.
IAG competition contributes to perfect storm
Pritchard says the increased competition from IAG NZ comes as the repair industry faces a perfect financial storm featuring the Covid-19 pandemic, skills shortages and high inflation. He says wages in the industry have risen more than 10% over the past year with other inputs such as paint, consumables and services up by as much as 15%.
"Most consumers would be unaware that the repair facility being advocated by their insurer is also owned by the insurer and the profits flow offshore rather than being retained by local businesses," says Pritchard.
"Our concern is that with the insurance industry now effectively self-monitoring the quality of their own work, and the resulting loss of transparency in the relationship with their repairer, there is little in the way of consumer protection." 
In 2012 the Commerce Commission approved IAG's application to buy the non-Canterbury earthquake affected part of AMI's business. This saw IAG's share of the general insurance market increase from about 31% to 40%. Then in 2014 the Commission gave IAG the green light to buy Lumley, increasing its market share from about 42% to 51%.
In an exit interview with interest.co.nz in 2019 departing Commerce Commission Chairman Mark Berry expressed no regrets about these decisions. The competition watchdog's Lumley greenlight came despite IAG NZ's CEO Jacki Johnson having told interest.co.nz in December 2013 that IAG was prepared to sell assets if this was required to secure Commerce Commission approval for the proposed acquisition.
Dean MacGregor, IAG NZ's Executive General Manager for Adjacencies and Supply Chain, says the insurer has been open and transparent about its Repairhub facilities, including confirming its approved repairer network will remain a critical part of its national operation.
"We have strong quality control standards and quality is checked at every stage of the repair. We know that Repairhub quality is as good as you can find in the market, given we have the latest equipment, high quality parts and paint, excellent training and processes," MacGregor says.
"The customer is our first priority - the customer can choose which repairer they go to whether that's a member of our approved repairer network, Repairhub or another repairer of their choice. IAG takes its responsibilities seriously as an industry leader. We are using the insights we gather at Repairhub to continuously improve the service as we move forward." 
"Our goal is for Repairhub to operate alongside repairers. Together, we can continue to deliver a great customer experience. We continue to have a very strong relationship with the industry and industry bodies, and we look forward to a continuation of that," says MacGregor.
'We think the solution is for Lumley's vehicle insurance business to be sold to another insurer'
Of the proposed IAG acquisition of Lumley in 2014, the CRA told the Commerce Commission it was opposed because the further loss of choice of insurance work customers, which provide the financial backbone if its members' businesses, would have adverse consequences with collision repairers to be dominated by IAG alone, or as part of a duopoly with Suncorp.
"We think the solution is for Lumley's vehicle insurance business to be sold to another insurer, but preferably not Suncorp," the CRA said in 2014.
In 2012 the CRA told the Commerce Commission that IAG NZ was already by far the biggest player in the motor insurance market, with a vehicle repair business model that featured a strong push to encourage clients to remain with their preferred repairer network. It also proposed the introduction of an independent moderator/arbitrator/watchdog to oversee the collision repair industry.
In 2014 the CRA said a survey of its members showed IAG NZ and Lumley combined accounted for 57% of their business, slightly below a Motor Trade Association survey which estimated 60%. Allowing the Lumley deal would see IAG NZ being "able to play God" over the future of many family owned collision repair businesses, the CRA said.
In 2014 the CRA said it had about 550 members including 100 associate members, with about 1000 collision repair businesses operating in NZ. Now the CRA says it has 500 members with 100 associate members, and estimates total NZ repair shops at 550 to 600.
*This article was first published in our email for paying subscribers. See here for more details and how to subscribe.