Tower CEO Blair Turnbull says reinsurers are questioning their down under exposure, he sees a risk of uninsurable areas in the future
[updated]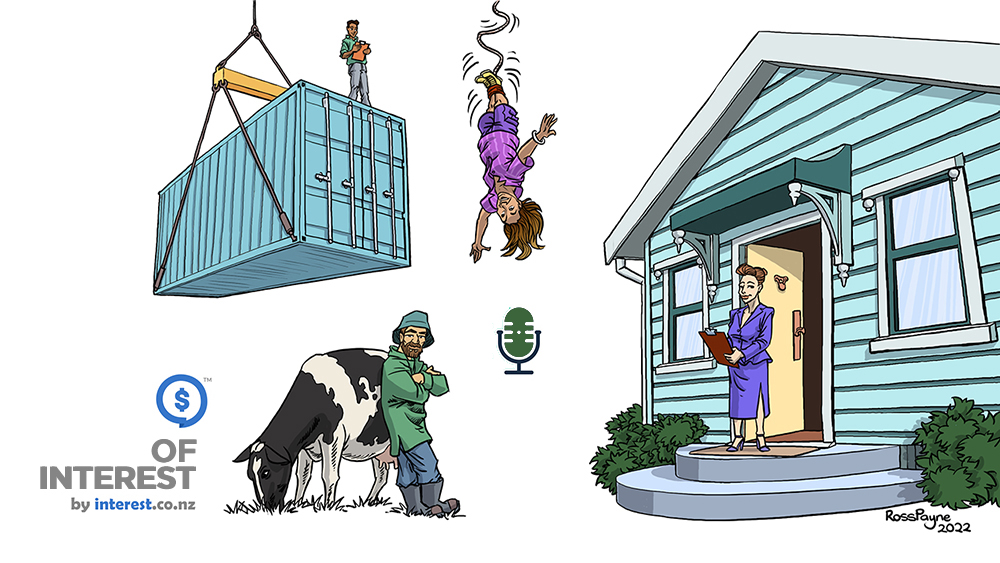 By Gareth Vaughan
Fresh from meeting with international reinsurers, Tower CEO Blair Turnbull says they are "questioning whether they want to be down under."
Turnbull spoke to interest.co.nz for the latest episode of our Of Interest Podcast about insurance and climate change.
Reinsurers are highlighting they've taken losses for several years in a row, Turnbull said.
"And they are looking very closely, as you would expect, about where they want to have insurance for insurers. And especially more recently with the floods in Australia, which are record $4 [billion] to $5 billion events, they are questioning whether they want to be down under. And that's a concern for us because we rely on that capacity. In our case we have catastrophe cover up to just below $1 billion, and we need that cover."
Reinsurance is often described as insurance for insurance companies like Tower, allowing them to transfer some of the financial risk they assume when issuing insurance policies to a reinsurer.
Turnbull said Tower's highlighting to reinsurers that New Zealand is not Australia. Although we too have floods, they're typically pluvial and fluvial, and not on the scale of Australia's inland river flooding where there are huge catchment areas.
"So what we're saying to reinsurers is 'please don't join us together and say you're the same. We're quite different and the nature of those storm events are quite different.' I think also in the case of Tower what reinsurers do like is things like risk-based pricing because we are working with customers and communities to really understand it, and to help mitigate it, and to also price appropriately for it."
Turnbull also spoke about the Government's draft national adaptation plan, which is currently open for consultation. When the draft plan was released in April, Climate Change Minister James Shaw said it was designed to help communities across New Zealand "adapt to the unavoidable impacts of climate change." The draft plan includes discussion of managed retreat, or moving people, property and infrastructure away from areas at high risk.
"We don't have uninsurable pockets at the moment, but if we look forward and these trends continue, that is a risk. So plans like the national adaptation plan, those discussions, the Natural Hazards Bill that's going through [parliament], that's really, really important to now start informing ourselves and responding," Turnbull said.
In the podcast he also talks about wanting councils to stop issuing consents that enable building in flood prone areas, on top of "a lot of newer subdivisions that are [already] in areas prone to flooding and that is causing problems."
He also talks about the impact of climate change on businesses and rural areas, what Tower's data tells it about the frequency and severity of major weather events, Westport and Buller's efforts to improve flood resilience, the recent floods in Canterbury and Kumeu, the UK's reinsurance scheme Flood Re, and much more.
"Today we don't have uninsurable areas but we want to make sure we don't have them in the future and that's the reason we must take action," Turnbull said. "The key thing about the national adaptation plan is we're round the table talking about it."
The final version of the adaptation plan is scheduled to be published in August, with a Climate Adaptation Act set to follow.
*This article was first published in our email for paying subscribers. See here for more details and how to subscribe.