NZ's 2nd largest health insurer, nib, struggles to maintain solid rate of policyholder growth after OnePath acquisition and signing Warehouse Money white labelling deal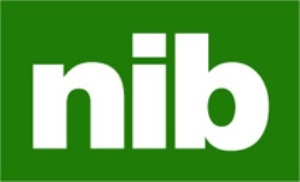 New Zealand's second largest health insurer is sitting pretty, having acquired 20,000 policies after buying the medical insurance book of ANZ's OnePath for A$22.5 million in December.
Nib New Zealand's underlying profit doubled to A$17.3 million in the year to June 30, as its net policyholders grew by 26%. Its net premium revenue was up 15% to A$173.6 million.
Since entering the New Zealand market by acquiring Tower Medical Insurance - New Zealand's second largest health insurer - in November 2012, nib NZ has grown its business to the point it provides health insurance to more than 200,000 people, and has 15% market share.
To put this in context, Southern Cross Health Society has a market share of around 61%.
Yet it appears nib New Zealand may be taking a breather.
Taking the OnePath business out of the equation, its net policyholders grew by 4%. Of this, there was only 0.5% net growth in the second half of the 2016 financial year.
This suggests a "relatively low rate of customer attrition following the acquisition", say Credit Suisse analysts.
Nib NZ's net policyholder growth was 5.8% in the 2015 financial year.
Deutsche Bank analysts add: "Average premium per member lagged at 15%, suggesting the OnePath members are lower-value".
Nib says: "A key part of the transaction is the distribution agreement between nib and ANZ, where nib will distribute its health insurance products through ANZ's network of wealth specialists."
Nib NZ also started selling its health and travel insurance products through the Warehouse Money brand in November, before launching a tech-driven corporate health insurance scheme, MyHealth HQ, later in the year.
Some of the 4% policyholder growth will be derived from these initiatives, with nib saying: "We expect to expand this 'whitelabel' channel during FY17 with other well-known New Zealand brands."
Nib NZ's chief executive has previously told Interest.co.nz, the company sees opportunity deepening its reach into the New Zealand health insurance market during a time of "decline", with only 30% of New Zealanders covered by private health insurance.
Yet the results show nib's growth is coming at a cost. Its acquisition costs, management costs and claims handling expenses all increased over the year.
The insurer adds it will continue to invest in digital and automation initiatives, with 30% of its claims now being made online, more than 50% of its direct-to-consumer sales being made online, and 90% of customer payments being electronic.
"Overall, New Zealand continues to deliver on the targets set when we acquired the business," it concludes.
"For FY17 and beyond we expect profitability to further improve through organic growth and increased scale."
Looking at the nib Group, which is largely made up of Australian policyholders, its revenue was up 14% to A$1.9 billion, underlying operating profit up almost 50% to A$132.0 million, and net profit after tax up 22% to A$91.8 million.
Nib's share price has fallen from A$4.80 to A$4.44 since its results were released on Monday. It's up from A$3.14 a year ago.