Commerce Commission investigates Tower as the insurer refunds 23,000 customers after incorrectly calculating their multi-policy discounts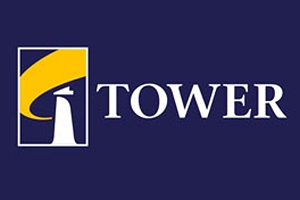 Tower Insurance is refunding 23,000 of its customers, further to it mistakenly overcharging them over a 22-month period.
It admits it has calculated some of its customers' multi-policy discounts incorrectly due to a technical issue.  
Tower, FinTel, Kiwibank and TSB Bank customers, who had multiple policies with the insurer, and had their policies renewed between October 2014 and August 2016, may be affected.
The Commerce Commission says Tower alerted it to the mistake "some months back". 
"We have been working with them [Tower] to ensure affected customers will be identified and compensated. As this is an ongoing investigation we can't comment further at this time," a Commerce Commission spokesperson says.
The Kiwi insurer says less than 10% of its customers are due for a refund and will be contacted via mail by September 30.
"We apologise for this error and any inconvenience it may have caused," Tower says on its website.
The insurer has refused to disclose how the much it will be refunding in total.
It says it has also informed the Financial Markets Authority of the issue and has been keeping it informed of the progress it has made resolving it.
It has also retained financial consultancy firm EY to audit its processes.
Troublesome times
Tower's share price has fallen 2% today, to 94 cents. It has taken a thumping in recent weeks and has dropped nearly 50% over the last year.
The insurer announced on September 8 that it expects its profit after tax to take a $16.2 million hit, as it engages in more court action and receives additional claims from the Earthquake Commission (EQC), six years on from the Canterbury quakes.  
It said it will increase its provisions for the earthquakes for the sixth time, and hasn't ruled out doing so again.
It has also announced a commercial dispute with Peak RE, which could see it lose up $43.5 million of reinsurance it desperately needs to cover its outstanding quake claims.
Since September 8, The Australian Financial Review has reported there's speculation Tower may be bought out by another insurer. New Zealand's largest general insurer, IAG, has ruled out involvement in a potential take-over.
A Tower director, Rebecca Dee-Bradbury, has also resigned following the company's chief financial officer, Brett Wilson, announcing his resignation in July.  
Tower share trading has been high this month, with Perpetual and UBS becoming substantial shareholders, and Salt Funds Management and Westpac reducing their shareholdings.