A court document reveals Tower has $6 million at stake in its legal battle with EQC over land damage; Question marks remain over why there are still $51 million of EQC recoveries in dispute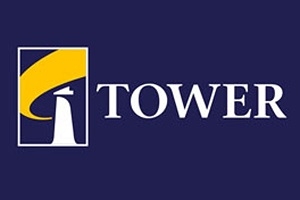 By Jenée Tibshraeny
There is more preventing Tower from receiving the money it believes it is owed by the Earthquake Commission (EQC) than a dispute over land damage.
Tower last week told its customers it was taking EQC to the High Court over a disagreement it has with the government agency over how it values increased liquefaction vulnerability (ILV) land damage caused by the 2010/11 Canterbury earthquakes.
Tower - along with other insurers including IAG, which is also taking legal action - agreed to settle land damage claims on behalf of EQC, as it rebuilt and repaired its customers' homes.
Yet both EQC and private insurers have used different methods to calculate the cost of this land damage; an issue which has really come to the fore as private insurers have sought to be reimbursed by EQC.
Private insurers have essentially spent more fixing land damage than EQC has been willing to pay.
Tower's Statement of Claim, issued to the High Court in Wellington, reveals Tower is waiting to be reimbursed $6.1 million, in relation to 102 claims.
Yet Tower's financial results for the year to September 30 2016 show the company is banking on winning disputes it has with EQC so it can be paid the $57.6 million it believes it's owed by the agency. 
If only $6.1 million of these "disputed recoveries" relate to the ILV land damage disagreement, the question is, what is the remaining $51.5 million attributable to?
Tower's financial results say they're broadly for "land damage" and "building costs".
Yet Tower has refused to expand on this, or explain the other issues it is working through with EQC to obtain the $51.5 million.
Rather a spokesperson says: "We remain confident in our position and are unable to comment any further."
Tower's customers and shareholders ought to know what's going on because Tower's finances are so tight, it doesn't have wriggle room to forgo tens of millions of dollars.
And on March 30 its shareholders are expected to vote on whether Tower should ring-fence its troublesome quake-related business from the rest of its business.
Tower still has $43.7 million of reinsurance for the Canterbury quakes up in the air, as it is undergoing a legal dispute with Peak Re.
Otherwise it has used up its $734.7 million of reinsurance for the events, so has dug into its own pockets to pay for another $134.9 million of claims.
Coming out the of 2016 financial year having suffered a loss of $21.5 million, it still had 564 outstanding claims - 100 of which involve legal battles.
Now it needs additional capital to meet Reserve Bank requirements, as it seeks to split into two companies - 'RunOff Co' and 'New Tower'.
Tower's dividends are on hold so it can preserve capital for RunOff Co. These payments are expected to resume once its separation is complete.
At 81 cents (as at Feb 3), Tower's share price has plummeted 53% over the past year and is at a record low.So yes, all things considered, this mystery $51.5 million in dispute with EQC is a big deal, so Tower should tell us more about it.
The fact the EQC Act is still being reviewed - years after it was supposed to be completed - may create more uncertainty for both Tower and EQC, as they continue to work out how to deal with a natural disaster unprecedented in size.