EQC Act review stalled by 'the complexity of the issues and ongoing engagement with insurance industry stakeholders', Treasury says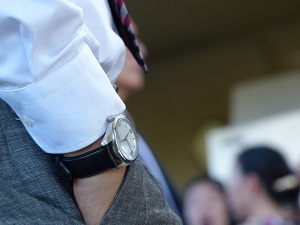 Six years on from the first Canterbury earthquake and the legislation outlining what both the Government and private insurers are responsible for in the event of another natural disaster is still up in the air.
In September 2012 the Government announced the Earthquake Commission (EQC) Act 1993 would be reviewed, with "legislative amendments" expected to be made by 2013.
Fast forward to July 2015, Treasury released a raft of proposed law changes for public consultation.
And now, some 15 months after that consultation paper, a Treasury spokesperson acknowledges the EQC Act review has "taken longer than expected due to the complexity of the issues and ongoing engagement with insurance industry stakeholders.
"Ministers have made no decisions regarding the timing of the release of submissions or introduction of an EQC Bill. Officials anticipate that it will be sometime in 2017."
In other words, a Bill may be introduced to Parliament during election year - a time during which the Government will prioritise what it expects might be vote-winning law changes, and put off those that are a little less palatable.
The Insurance Council of New Zealand (ICNZ), as well as reinsurers Munich Re and Swiss Re, in February last year spoke out about the delay in the review causing uncertainty within the industry.
Clash over whether EQC or insurers should be in charge
The ICNZ supports Treasury's proposal for it to be legislated that in the event of a natural disaster, claimants have to lodge their claims with their private insurers, rather than EQC, first. From there private insurers would assess claims and pass on those within the prescribed cap on to EQC.
The ICNZ chief executive Tim Grafton in November last year explained that under the current system, over-cap claims have continued to trickle through to private insurers, years after the quakes, slowing the settlement process.
"Insurers employ thousands of New Zealanders, operate 24/7 and manage over one million claims a year. When disaster strikes they are ready to respond whereas the EQC, which had 24 staff before the Canterbury earthquakes struck, cannot match that state of readiness," he said.
Yet the Minister Responsible for the Earthquake Commission, Gerry Brownlee, at the same time delivered a speech saying he was "cautious" about this idea.
"In the days immediately following September 4, 2010 and February 11, 2011, there was a need for some very clear indication that claims would be dealt with as expediently as possible," he said.
"Despite the view of some media commentators, EQC did a very good job of organising a large assessment and repair programme that created confidence that equity would be maintained for homeowners and inflation would not run way to predicted high levels.
"Taking hold of the repair programme was important and I'm not keen to legislate for what could be a more diffused approach in a big event."
Extent of EQC cover in dispute
Contrary to what Treasury proposed in its discussion document, the ICNZ would also like EQC cover to follow that of the insurer.
"This would mean all assessments and repair standards are based on what homeowners took out their insurance cover for, so there is no bias in assessment whether the loss is under or over the EQC cap. That would settle many areas of dispute," Grafton said.
Another issue in contention is around the extent to which the EQC should be pushed out.
Treasury proposed extending the cap from $100,000 to $200,000, but doing away with contents cover and restricting this to building cover only.
Grafton agreed the cap should be increased, but wanted a separate cover for land-foundation works.
Having a single building cover could lead to a "severe risk of under-insurance that could leave people without a home", he said.
"No homeowner nor anyone else has any idea what the land-foundation costs will be after a major event like an earthquake on hillside cities like Wellington."
Struggle between banks and insurance companies over information sharing
The New Zealand Bankers' Association (NZBA) is also a key stakeholder in the review.
It is using it as a forum to renew its call to set up an independent information bureau or property registrar, which could help banks identify mortgage customers who are underinsured and thus pose a larger risk to them.
The NZBA's former chief executive, Kirk Hope, in October last year said: "Insurers used to send banks (on an annual basis) a copy of the insurance renewal notice when the property had a mortgage on it. This was stopped due to the administration cost and the fact that full replacement cover meant that the security was fully protected.
"As the bank holds a mortgage over the property, they hold an interest in ensuring that the security is adequately protected. This is not the case now under sum insured."
Yet the ICNZ's has opposed this information sharing idea, saying banks can set up systems to get this information from their customers themselves.