EQC levies may be affected by changes to disaster fund set to be announced after drawn-out review, Joyce says; Flags changes to reinsurance excess, operational detail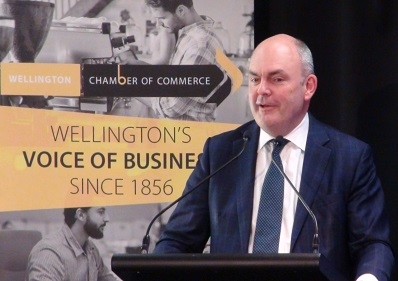 EQC levies might be affected by changes to the disaster fund being worked through by the Government, Finance Minister Steven Joyce says.
Efforts to restore the fund's excess and arrangements with reinsurers – including the combination of what would be paid out by EQC and its reinsurers in future disaster situations – might "change a bit," Joyce said.
A full announcement will be made in coming months on how the fund will be set up following the impact of the Christchurch and Kaikoura earthquakes in recent years.
The Government announced a raft of proposed changes to how the EQC fund operated in 2015. This dragged out longer than expected, with Treasury officials saying back in October last year that decisions were anticipated sometime in 2017.
See Jenee Tibshraeny's October 2016 article, EQC Act review stalled by 'the complexity of the issues and ongoing engagement with insurance industry stakeholders', Treasury says.
Speaking to the Wellington Chamber of Commerce Thursday, Joyce said he and former Earthquake Recovery Minister Gerry Brownlee planned to announce decisions on the review in "the next two to three months."
Joyce later told media at the event that the results would not mean starting again from scratch or replacing the fund with an entirely new structure.
"EQC being there as a collector of some of the risk, particularly around earthquakes, is actually a very successful model. It's had its challenges but it's a successful model," Joyce said.
"We'll be staying with that."
Changes set to be made would be "around some of the operational detail which has caused some of the frustration in Christchurch in particular," he said.
The Government was working to restore the fund's excess – essentially what EQC was required to pay out before reinsurers backed the fund up. The combination of what was paid by EQC and its reinsurers might change a bit.
"We'll have to look over what time frame that we're doing that. But that might have an impact on levies and things, but we just need a bit of time to work that through," Joyce said.
"There's some [proposed] settings that will be both 'unders and overs' from EQC's point of view."
*This article was first published in our email for paying subscribers early on Friday morning. See here for more details and how to subscribe.