Trading halt on Tower shares with insurer at 'advanced stage of finalising underwriting for a capital raising'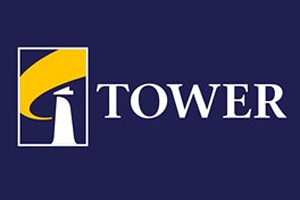 A trading halt has been put on Tower shares as the insurance company finalises capital raising plans.
The following note has been issued through the NZX and ASX:
"NZX Regulation ("NZXR") advises that it has placed a trading halt on Tower Limited ("TWR") ordinary shares. The trading halt was placed at 1.18pm today.
"The trading halt has been put in place as Tower Limited is at an advanced stage of finalizing underwriting for a capital raising to be announced with its audited financial results on 14 November 2017.
"It wishes to ensure an orderly market while the offer terms, and sub underwriting pricing and allocations with market participants, are finalized in the next few hours."
Tower Chairman Michael Stiassny, at the company's AGM in March, said it was considering a capital raise "to ensure a prudent level of capitalisation and solvency to protect the ongoing business from contingencies".
Asked by interest.co.nz what sorts of conversations the company had been having with the Reserve Bank, Stiassny said: "We are not talking about this [a potential capital raise] for Reserve Bank issues. We're talking about it because we think it is something that we would look at…
"It is not something the Reserve Bank has either asked us or engaged with us on."
Tower's half year results, released in May, showed it had to take out a $30 million bank loan, as it came within $5 million of breaching the Reserve Bank's solvency standards.
The company confirmed any equity raising was on hold until it knew whether or not it would be sold to Fairfax Financial Holdings. 
In June the Canadian giant and Tower agreed to terminate their Scheme Implementation Agreement, as Australian-owned, Vero, put a superior offer on the table.
However this too fell through, as the Commerce Commission in July declined Vero's merger application, and Vero last week walked away from its appeal of this decision.
Interest.co.nz is not aware of Tower having any other prospective buyers.
Before the trading halt, Tower's share price sat at 76 cents. Following the release of its full year results this time last year, it sank as low as 69.5 cents.