The Government commits to increasing EQC cover for buildings, extending the timeframe claims can be made within and enabling more data sharing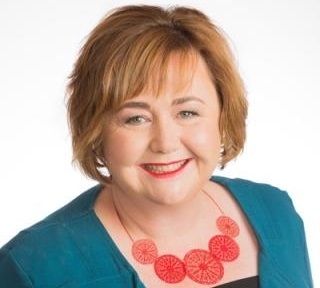 The Labour-led Government is speeding up the review of the Earthquake Commission Act, initiated under the previous National-led government back in September 2012.
It expects legislation to be passed by the end of the year, so that changes to the state insurer for natural disasters can be implemented by July 1, 2019.
The National-led Government anticipated changes to be implemented in 2020.
In line with the previous Government's commitments, the Minister Responsible for EQC, Megan Woods, says the revised legislation will see the limit on cover for residential buildings increased from $100,000 to $150,000 (plus GST).
It will also remove EQC cover for contents.
Woods says: "Removing cover for contents will increase EQC's ability to allocate more resources when responding to a natural disaster and help reduce any delays in resolving residential building and land damage claims.
"Government has talked to the insurers and the indication is that private insurance cover for contents will continue to be available at a reasonable cost."
Woods says the agreed changes will also enable EQC to accept claim notifications within two years of a natural disaster, rather than within the current three-month limit.
Furthermore, they will clarify "EQC's authority to share information to support the implementation of the EQC Act and settlement of insurance claims, and where this is in the public interest and safety".
Woods' predecessor, Gerry Brownlee, hadn't committed to implementing these two changes.
Woods leaves thorny issues to review 
He had however said last June that the reforms would require EQC claimants to lodge claims with their private insurers, who would pass these on to EQC.
A memorandum of understanding between private insurers and EQC saw this system used in the wake of the Kaikoura quake. It resulted in claims being settled more quickly than in the aftermath of the Canterbury quakes when claims were lodged with the EQC from the get-go.
Private insurers have been lobbying the Government to have the ability to receive, assess and manage claims on behalf of the EQC.
The other major issue that Woods hasn't made mention of, which Brownlee did, is clarifying that EQC land cover is for natural disaster damage that directly affected the insured's residence or access to it.
Confusion over who pays what for land damage has seen IAG and Tower take EQC to court in an attempt to recoup millions of dollars spent on dealing to land damage in the process of rebuilding or repairing buildings.
These issues around land and claims handling are expected to be covered by the inquiry Woods has commissioned into EQC.
She has appointed an independent ministerial adviser, Christine Stevenson, to report to her on EQC's claims management, its operational, resourcing, policy and legislative constraints and any constraints caused by processes with private insurers.
Responses from National and private insurers
Both the National Party and Insurance Council of New Zealand broadly welcome Woods' announcement. 
However National's EQC spokesperson, Stuart Smith, says extending the claim period will be expensive and problematic.
"In a big event, it will confuse arguments of apportionment between reinsurers so the Minister needs to answer how different events are defined within that two year period," he says.
"Following the February 2011 earthquake in Christchurch for example, there were literally thousands of aftershocks, many of which were considered separate events.
"This announcement will likely cause significant increases in costs to policyholders - I'd like to know from the Minister what advice she has had from Treasury about how much this will be - and whether Treasury supports the extension of the claims period."
The Insurance Council's CEO, Tim Grafton, hasn't commented on this, but reiterates the industry's wish to receive and manage claims on behalf of EQC.
"It's insurers who have the relationships with customers and the bulk of resources, and will already be involved in settling contents claims in any event," he says.
Furthermore, Grafton says: "The lifting of EQC cover to $150,000 plus GST acknowledges the fact there has been no change in the level of cover provided in the Act since 1993. 
"The transfer of contents insurance from EQC to private insurers logically reflects the need to focus EQC cover on what is most needed after a disaster: rehousing people.
"There is also an important provision to clarify that EQC can share information with insurers to assist in the settlement of insurance claims.
"The last thing that's needed when you are trying to settle claims after a catastrophe is bureaucratic hurdles creating delays when information sharing is essential to speed recovery and safeguard people."