Review of law aimed at maintaining a 'sound' insurance sector delayed by Reserve Bank's investigation into CBL, among its other 'supervisory priorities'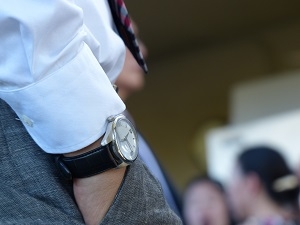 The Reserve Bank says its "supervisory priorities" are delaying progress of its review of the 2010 Insurance (Prudential Supervision) Act.
Having released its terms of reference for the review in April 2016, the RBNZ between March and June 2017 invited submissions on an issues paper. Its plan was to spend between August 2017 and April 2019 considering specific issues raised in the review in more detail.
However the RBNZ's latest Insurance Industry Update says, "other priorities, including the Government's review of the Reserve Bank of New Zealand Act and current supervisory priorities have meant the indicative timing for the first consultation is likely to be delayed beyond Q2 of 2018."
Asked whether it is largely referring to its investigation into embattled CBL Insurance, when it refers to "current supervisory priorities", the RBNZ says: "At any given time the Bank has a significant number of regulatory and supervisory activities underway.
"As a matter of course we prioritise these activities in order to optimise outcomes in the context of the resources available to us.
"Our workload right now is no different – although CBL is certainly one of the supervisory priorities currently on the go, it is only one of a significant number of issues in which we are currently involved."
An RBNZ application to the High Court, made after CBL breached conditions the regulator set over concerns around its finances, saw CBL Insurance put into interim liquidation on February 23. Its parent, CBL Corporation, went into voluntary administration on the same day.
Trading in CBL Corporation shares has been suspended since the beginning of February - their value now believed to be rock bottom.
The company is also being investigated by the Financial Markets Authority over the "completeness and veracity" of the information it has released to the market.
The effects of its downfall have been felt overseas, where it does most of its business.
Ironically, the purpose of the now delayed IPSA review is to: "Promote the maintenance of a sound and efficient insurance sector; and promote public confidence in the insurance sector."
It essentially looks at the powers the RBNZ has to ensure insurance companies are prudently managed, so they can sustain a major event or shock. It considers issues around how much capital insurers need to hold, what they need to disclose to their customers and what obligations they need to meet depending on where they're incorporated.
IPSA was enacted in 2010. It provided the first comprehensive framework for the prudential regulation and supervision of New Zealand insurers.
*This article was first published in our email for paying subscribers on Friday morning. See here for more details and how to subscribe.