IAG pulls back from providing contents insurance to new customers in Wellington in further move to more risk-based pricing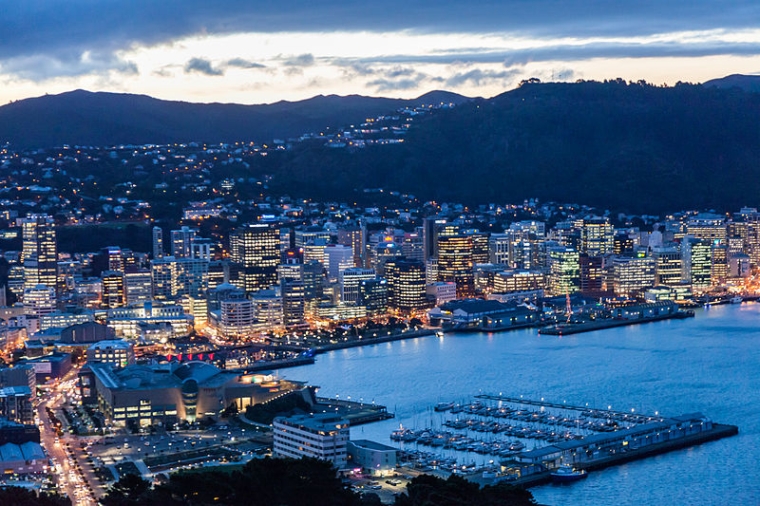 New Zealand's largest general insurer has made another move to reduce its exposure to Wellington.
IAG on March 4 implemented a policy to pull back from providing Wellingtonians with contents insurance.
The company won't elaborate on the extent to which it will make it more difficult for Wellingtonians to get cover.
But it says its move will affect all its brands, including AMI, State, NZI, Lumley and Lantern Insurance, as well as the products it underwrites for the likes of ASB, Westpac, BNZ and The Co-operative Bank.
An IAG spokesperson says the company is taking a "conservative approach to writing new business in Wellington due to the area's high-risk status with regard to natural perils".
"IAG continually reviews its approach to risk in Wellington and as part of that a decision has been made to give priority to existing customers with regard to contents insurance.
"However, we are continuing to write new contents business."
IAG won't say how much new contents business it's writing in Wellington. IE whether it is accepting one in 10 applications or nine in 10 applications.
Regardless, a change of approach from IAG is significant as it accounts for about 46% of the country's general insurance market.
Its new policy is restricted to Wellington and doesn't affect car insurance.
IAG signalled to interest.co.nz its move to more risk-based pricing in December 2016.
Then in July 2018 it announced price changes that would see AMI and State home insurance policyholders who live in earthquake or flood-prone parts of the country pay an average of $91 more in annual premiums. Meanwhile policyholders in less risky places would pay less.
It said those in Whakatāne, Hawke's Bay, Wairarapa, Wellington, Marlborough, the West Coast, Kaikōura, Waimakariri and Dunedin would be stung, while those in the upper North Island, Taranaki, Selwyn District, North and Central Otago and Southland could make savings.
"In the past, the price people pay for home insurance hasn't fully reflected these differences in risk. This is now changing," IAG's consumer general manager Kevin Hughes said.
"Over the past few years, we've seen how New Zealand's environmental risks have evolved, and we're taking these risks more into account. While we can't ignore these changes, we can continue to be there for our customers when misfortune strikes. This means our prices must change."
Tower formally announced in April 2018 it was moving to a more risk-based pricing model.
IAG has declined interest.co.nz's request for an interview. Insurance companies are generally hesitant to get into specifics around their risk appetites due to commercial sensitivity.
The Reserve Bank, in its latest Financial Stability Report released in November, said it wasn't sure whether the insurance pricing it saw was reflective of where the market cycle was at, or a more permanent change of approach from the industry.
"In the case of earthquake risk, the prevalence of risk-based pricing partly reflects some insurers having limited capacity to take on additional earthquake risk," it said.
"Their capacity is influenced by a combination of their (i) level of catastrophe reinsurance, (ii) appetite for earthquake risk, and (iii) earthquake risk exposures from existing policies (particularly in Wellington).
"More generally, higher insurance premiums and more stringent underwriting criteria are typical of a tighter phase of the insurance cycle, and tend to coincide with reduced risk capacity and less competition, particularly for higher-risk insurance business.
"At this stage it is not clear whether recent changes in the earthquake insurance market reflect these cyclical factors, or whether they represent a structural shift towards higher premiums and more restricted cover."