Revised performance rankings for KiwiSaver funds. OnePath SIL and SuperLife well represented in the top five across all camps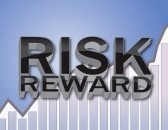 With apologies to readers and affected providers, please find a revised version of our adjusted KiwiSaver performance rankings below.
The original Aug.4 story contained some errors that went undetected until Monday Aug.8.
------------------
There's a well worn mantra in the investment community that it is time in the market that counts more than market timing.
Three years hardly constitutes a long time in KiwiSaver, but by now accounts opened at the launch of the national savings programme in 2007 should be showing signs of growth or at the very least life.
In that regard, SuperLife investors will be in a merry mood indeed.
Based on three year annualised returns (ending June 30, 2011), the low-fee provider, which ran afoul of the Financial Markets Authority recently over sales practices, has distinguished itself as a standout  after claiming top spots in all but one category of funds, balanced funds. See more on the FMA comments here.
OnePath SIL also distinguished itself from the crowd of 30 plus providers with five of its funds also ranking in the top five across four category of funds; growth, balanced, moderate and conservative.
The leader, in terms of the best overall return, was the Fidelity Options fund which delivered an annual three-year return of 11.5%. (For more on Fidelity's Options funds see this story by Amanda Morrall. That was followed closely by Milford's Aggressive fund which posted a 10% 3-year annualised return, SuperLife's NZ Shares funds at 9.2%, Fisher Funds Growth at 8.2%, and SuperLife's "D" Fund which returned 7% over three years.
Returns are after all fees and expenses, but before tax. See here for how we calculate our "adjusted" returns.
Interestingly enough, conservative funds (considered the least risky type of fund and presumed to deliver the worst returns)  were not that far behind the aggressive.
Three-years annualised returns among the top five conservative finishers ranged from 7.7% to 5.6%.
Growth and balanced funds were relative laggards with returns ranging from 6.2% to 4.5%.
Clicking on the title in each table will take you to a full list of that type of fund and clicking on the fund name takes you to its profile.