BNZ, the only major bank without its own KiwiSaver scheme, plots its move led by the woman who helped launch Westpac's scheme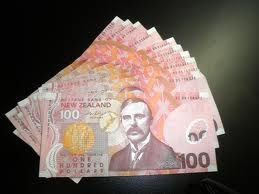 By Gareth Vaughan
The Bank of New Zealand (BNZ) appears to be preparing to become the last of the country's big five banks to launch its own KiwiSaver scheme four-and-a-half years after the now very popular savings scheme was launched.
With Kiwibank last week buying Gareth Morgan Investments (GMI), the state owned bank now has about NZ$700 million of KiwiSaver funds under management and means alongside ANZ, ASB and Westpac the four manage about NZ$6.4 billion of KiwiSavers' money. Of the big five, the odd bank out is BNZ, which currently runs no KiwiSaver scheme of its own, but rather offers the AXA KiwiSaver scheme to its retail customers and AMP's to employers.
However, this appears set to change.
A year ago BNZ appointed Tracey Berry as head of wealth and private bank. Berry's immediate prior role was as general manager of wealth at Kiwibank where she led the establishment of that bank's wealth division, which includes a KiwiSaver scheme separate to GMI that launched in July 2010. And prior to that Berry was head of wealth operations at Westpac when that bank launched its KiwiSaver scheme.
'Draw your own conclusion'
Asked by interest.co.nz about BNZ's plans for KiwiSaver Berry, appointed as one of five members of the Disciplinary Committee under the Financial Advisers Act by then Commerce Minister Simon Power in 2010, says securities law prevents her saying whether BNZ is or isn't looking at its own KiwiSaver scheme until it has lodged offer documents with the Financial Markets Authority.

"So I can't unfortunately tell you what we're doing," Berry said.
"(But) I ran wealth for Westpac when we launched their KiwiSaver scheme, I also set up Kiwibank's wealth division," Berry added. "I've recently taken on Sharon McKay who was intimately involved in launching ASB's KiwiSaver scheme. So you can draw your own conclusion from that."
In her Kiwibank days Berry co-authored a submission to the Government's Savings Working Group that called for KiwiSaver to be made compulsory. Launched in July 2007 more than 1.8 million New Zealanders now have KiwiSaver accounts.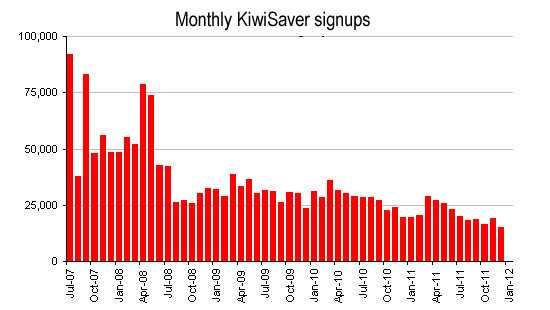 Acquisition not ruled out
Berry describes the KiwiSaver market as a "really exciting" one that's a "great solution" for consumers' retirement planning. Asked whether BNZ may move to acquire a KiwiSaver provider, Berry said anything was possible.
"I think the next five years is going to be really active in the KiwiSaver market in general," Berry said. "I think that with over 50 registered schemes that's a very saturated market. Naturally as a result you'll see some consolidation...The small will either buy to become larger, or sell to divest. There will be new players that come into the market, potentially from Australia."
Because it's a growth market still in relative infancy, the next five years will be critical, she added. Berry said if you want to get scale in the market but wait 10 years, you risk missing the boat and/or paying an "exceptionally high price" as the average member's balance rises.
In the broader funds management sector BNZ, unlike ANZ with OnePath and Westpac with BT Funds Management, doesn't have an investment management business of its own even though its parent National Australia Bank has MLC. Berry said this can be advantageous in that the 50-odd authorised financial advisers working for BNZ's private bank have more independence to source the products they believe are most suitable for their clients from any provider in the market.
NAB also owns 80.1% of JBWere after a 2009 deal, with the other 19.9% held by Goldman Sachs. Tom Alexy, formerly of Credit Suisse and Merrill Lynch,, was named CEO of JBWere New Zealand just before Christmas.
This article was first published in our email for paid subscribers this morning. See here for more details and to subscribe.