Revenue Minister Dunne says KiwiSaver's future lies with higher employee and employer payments, less govt help; Favours compulsion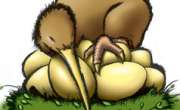 By Alex Tarrant
The future structure of KiwiSaver should see higher contribution rates for workers and their employers and a lower share of funding from government, Revenue Minister Peter Dunne says.
Speaking to the New Zealand Credit and Finance Institute's national conference in Auckland on Thursday, Dunne also said his personal view - one his party UnitedFuture carried into the 2011 election - was KiwiSaver should be compulsory.
KiwiSaver had been very effective in attracting new members, but at a high cost to taxpayers, with the scheme costing the government over NZ$1 billion a year in subsidies and tax breaks, Dunne said.
"To put it plainly, it is not really saving if the Government is borrowing from overseas with one hand to put into an individual's account with the other. Doing it that way simply amounts to all taxpayers bearing a greater tax burden to cover the cost of the borrowing," he said.
"Budget 2011 put the brakes on this somewhat because reducing Government contributions and increasing private contributions to KiwiSaver will also lift national savings. It is calculated that these changes to KiwiSaver will save taxpayers NZ$2.6 billion over four years and help lift national savings."
While KiwiSaver was a good scheme, to be truly valuable its future lay in "a larger share of contributions coming from members and employers, and Government providing a lower share, but better targeted incentives," Dunne said.
"And looking ahead, the inevitable question is, should KiwiSaver be compulsory? It is a question worth asking with arguments for and against. Personally, I have always favoured the idea, and I believe New Zealanders are coming around to it," he said.
"Kiwis have an increasingly mature and real view of the big world out there, and how they need to prepare for their future. In 1997 New Zealand categorically rejected a referendum on the issue. The rejection was huge – in the vicinity of 93 percent. Times have changed and I believe the views of New Zealanders have shifted quite substantially in this area.
"So the very fact that New Zealand is asking these questions now is a good sign for the future. I must acknowledge that compulsory KiwiSaver is not, however, Government policy. But what the wider debate indicates is an understanding of the importance of national savings and a willingness to engage in debate on the issue," Dunne said.
Labour welcomes it
Labour Party Finance spokesman David Parker used Dunne's comments to attack National's stance on KiwiSaver, saying more needed to be done to reduce New Zealand's private debt levels.
Labour contested the 2011 election on a policy to make the scheme compulsory and raise employer KiwiSaver contributions to 7% over nine years, while keeping the minimum employee contribution at 2%. Currently, aside from those who voluntarily join, workers who start a new job are automatically signed up to KiwiSaver but given the option to opt out. 
Those who have not signed up voluntarily and have been in the same job since KiwiSaver began five years ago
Minimum employee and employer KiwiSaver contributions are set to rise from 2% of a person's wage to 3% from April next year. The government has also halved the 'member tax credit' it pays out to people who pay at least NZ$1,042 into their KiwiSaver accounts annually - before changes in Budget 2011, the government would match that amount.
Budget 2012 also saw the government scrap a plan to automatically enrol every worker currently not in the scheme into KiwiSaver in 2014, but give them the option to opt out again, a move tagged 'soft-complusion'.
However, the NZ$514 million cost over four years would have meant the government would not have returned to surplus in the 2014/15 year, and the plan was set aside indefinitely until sufficient surpluses were reached to afford the move.