FMA keen to crack down on KiwiSaver providers distracting investors with flashy incentives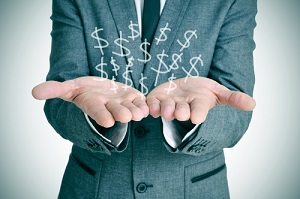 The Financial Markets Authority (FMA) is warning KiwiSaver providers they shouldn't go overboard incentivising investors to join their schemes.
The regulator makes the call as it revises its 2012 guidance on how KiwiSaver providers should give advice.
In a consultation document released on Tuesday, it says it doesn't have a problem with providers offering incentives, yet "they should not be so attractive, nor offered in such a way (for example, with a time limit), that distracts a customer from making a good decision about KiwiSaver".
"We may be concerned where there is a combination of a high-value incentive and an effort to influence a customer to make a significant decision about KiwiSaver," it says.
"For example, we would be concerned if providers were offering significantly reduced mortgage lending rates to new customers, on the condition that the customer also transfers their KiwiSaver account to the new provider."
Speaking to interest.co.nz, the FMA's director of regulation Liam Mason says the same would apply if providers were bundling other products with KiwiSaver (ie credit cards, terms deposits, insurance), and offering discounts accordingly.
"The more incentives are put together, the more important we think it would be that the institution can show it is offering good advice to help people cut through what's just tempting and what they should really be focussed on," Mason says.
"If we believe that an incentive offered by a provider may distract a customer from making a good decision about KiwiSaver, we will look more closely at what the provider is offering, and how and why it's offered (including internal sales incentives)," the FMA says.
"The provider will also need to be able to satisfy us the offer is in the customer's interest. If the provider is unable to satisfy us of this, we will consider all appropriate actions open to us."
Incentives can be good…
The FMA acknowledges incentives can be good if they encourages investors to get the best out of KiwiSaver.
"Examples include incentives offered to existing customers to provide a prescribed investor rate, or an email address (so they can receive information about their investment), or to engage in a decision about whether to move from a default fund," it says.
Mason recognises technology, like banking apps that display KiwiSaver balances alongside bank account balances, are incentives that people factor in when making decisions.
He says it's fine to add those convenience factors, as there's no denying that those are real things for consumers.
"But what we are saying to providers is, if you're putting distractions in the way, then there's more onus on the firm to be taking those steps to help people make decisions for the right reasons."
So what?
The issue is significant as the amount of money being transferred between schemes has quadrupled in the last five years, yet only three in 1000 sales or transfers occurred with personalised advice in 2015, according to FMA data. 
While the bulk of transfers are towards banks and KiwiSaver is becoming increasingly consolidated among the largest firms, Mason doesn't believe banks offering discounts to attract KiwiSaver investors is a widespread issue.
Yet he says it's something that's going to be all the more important as people's KiwiSaver accounts start growing and make a real difference to their retirement.
FMA keen to enable KiwiSaver providers to give more advice  
Providers have told the FMA that one of the obstacles to them giving KiwiSaver investors advice has been the guidance it issued in 2012, which they believed to be restrictive.
Mason says: "We have revised our previous guidance because we want advisers and firms offering KiwiSaver to be more confident that they can have conversations and offer advice within the rules.
"We are paying special attention to explaining what constitutes class advice because much of what customers want and need to know about KiwiSaver is class advice."
The FMA says that there are four main pieces of information and advice that will be useful for every customer, in every decision they make about KiwiSaver:
- Be in KiwiSaver – joining is one the most important decisions
- Contribute – choose a contribution rate that suits you and at least enough to receive the member tax credit
- The right fund – identify the right kind of investment fund
- Tell the scheme your correct tax rate
The regulator acknowledges the Government has signalled significant changes to the Financial Advisers Act 2008 (FAA), which will affect the rules for advice on financial services and products including KiwiSaver.
"While the new legislation is being prepared, we have chosen to act on the opportunity to offer an interim solution to some of the issues that providers and advisers say prevents them from helping their customers," Mason says.
The FMA's draft guide to KiwiSaver advice is open for consultation until December 16.