Is it fair that if you keep working when you're over 65 your employer doesn't have to contribute to your KiwiSaver account? Martin Hawes thinks not and wants a law change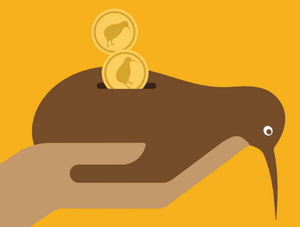 Financial adviser and Summer KiwiSaver investment committee chair, Martin Hawes, is calling for the Government to go a step further in tweaking legislation to allow over 65-year-olds to join KiwiSaver.
He wants the employers of over-65s in KiwiSaver to be made to contribute to their employees' accounts.
Currently over-65s can be in KiwiSaver, but they need to have become a member before they turned 65. It's also their employer's choice whether or not they contribute towards their accounts.
While the Taxation (Annual Rates for 2018-19, Modernising Tax Administration, and Remedial Matters) Bill, introduced to Parliament on June 28, proposes enabling over-65s to join KiwiSaver, it doesn't go so far as to changing employers' contribution obligations.
Yet Hawes maintains it's unfair towards those who work after 65 that on their 65th birthday, their employer can suddenly stop contributing to their KiwiSaver while they continue to do so.
"I hesitate to call it ageism," he says.
Hawes notes that turning 65 and receiving NZ Superannuation has nothing to do with employers.
He hasn't done any formal research on it, but has observed a lot of employers stopping contributions to their employees' KiwiSaver accounts once they turn 65.
Hawes fears this discourages people from remaining in KiwiSaver, with them instead withdrawing all their funds at 65 and parking them up in term deposits.
"That's not a good outcome," he says.
Further, he notes that people who have savings of $100,000 or $200,000 at retirement won't be given the time of day by a financial adviser.  
Keeping their money in a KiwiSaver fund can therefore be a good inexpensive solution, he believes.
Requiring employers of over-65s to contribute to their employees' KiwiSaver accounts was not a recommendation the Commission for Financial Capability made in its 2016 Review of Retirement Income Policy.
Asked why not, Retirement Commissioner Diane Maxwell says other recommendations took priority.
She was conscious she already had a long list of recommendations, and wanted to ensure her main ones were picked up. 
However she commends Hawes for making a "sound proposal" and encourages employers to pay contributions to their staff aged over 65 of their own accord.
Submissions on the tax bill are due on August 23.