The small Conservative KiwiSaver category is growing fast and David Chaston can't work out why investors have directed $2.7 bln that way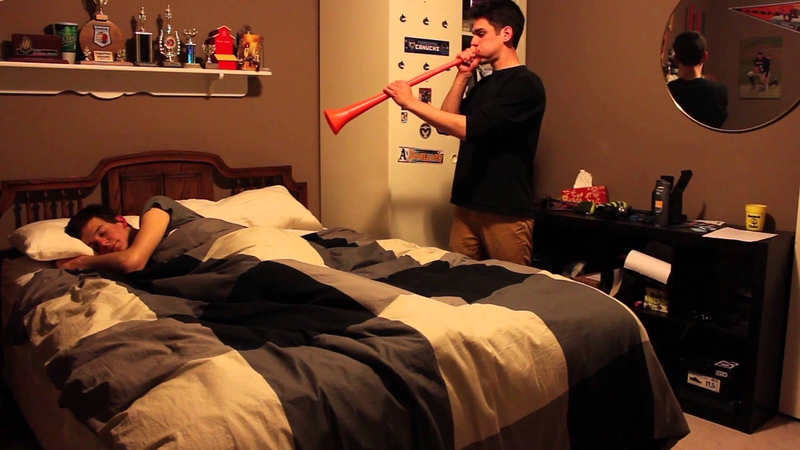 By David Chaston
In the year to March 2018, the amount of funds invested in Conservative and Cash KiwiSaver accounts grew by +15.1%. And that is a faster pace than they grew in the year to December (+13.6% pa). (June 2018 data is not available yet.)
That compares to funds under management in Default schemes which grew just +7.8% and a slowing rate.
It seems that some investors are shifting out of Default schemes into Conservative schemes.
It certainly isn't because they are chasing better returns. This comparative clearly shows the choice puts these 'investors' in a worse-returning investment environment.
In fact, Conservative Fund returns average just +2.07% pa after-all-fees, and after-all-taxes. The biggest fund in this Category - Kiwi Wealth Conservative - has seen growth of +20% pa in funds under management taking them to $611 million invested. Even more spectacular, the Kiwi Wealth Cash fund grew almost +30% in the same period. Together, three Kiwi Wealth funds hold just less than a third of all conservative KiwiSaver investment (32.1%). The other main banks hold just a bit less than half (48.8%). That leaves the other less than 20% held in 22 other conservative funds.
On the same basis, term deposits return 2.79% on an after tax basis for a one year term, and 3.32% for a long-term 5 year duration.
Perhaps the Kiwi Wealth Conservative fund still makes sense with its 2.9% result after-all-taxes, after-all-fees. But few others do.
But I wonder if people in this fund realise they have a 70% exposure to fixed income bonds? It is this exposure that has pumped up the result, and largely because in the past, falling yields have driven rising bond fund values. Hopefully members understand this, and understand what could happen if yields start rising on their bond portfolio. See the fund allocations below - the variety might surprise you.
The other two Kiwi Wealth conservative funds, which have $252 million invested between them, and mainly in cash, only returned about +2.0% over the past three years - and that is despite one of them being called "Kiwi Wealth Cash Plus".
I am not trying to pick on Kiwi Wealth but they do have fastest growing funds in this category, and returns are decidedly average. "Decidedly average" returns characterise the whole category.
I just can't work out the attraction for investors. If you are going to shift your investment out of a Default scheme, Conservative is hardly a "good reason".
For banks, I can see it - these cash funds enable them to clip fees which means they deliver really low returns - and makes their term deposit offers look good by comparison.
I don't have any evidence, but as a watcher of the Australian Royal Commission into Financial Services, I can't shake the suspicion that banker 'advice' to customers may be behind the rising flow of funds into Conservative KiwiSaver options. In other words, customers might be being taken advantage of.
I have said this before, but KiwiSaver investors need to up-skill on risk, what it is, what it means, and why you need to have an 'adult' view of accepting some.
Here are how these Conservative KiwiSaver funds have performed since inception, and over the last three years, and up to June 2018:
Conservative Funds

 

 

 

Cumulative$

contributions

(EE,ER,Govt)

=+Cum net gains

after all tax,fees

Effective*

cum return

=Ending Value

in your account

Effective

last 3yr

return%p.a.

Since April 2008

X

Y

Z

to June 2018

 

 

 

$

%p.a.

$

 
 
 
 
 
 
 
 
 
Kiwi Wealth Conservative
C
C
C
31,926
6,859
3.9
38,784
2.9
Lifestages Capital Stable
C
C
C
31,926
5,859
3.4
37,784
3.2
ANZ OneAnswer New Zealand Fixed Interest
C
C
FI
31,926
5,554
3.2
37,480
2.8
ANZ OneAnswer International Fixed Interest
C
C
FI
31,926
4,671
2.8
36,596
1.7
Fisher Funds Two Preservation
C
D
Ca
31,926
3,149
1.9
35,075
1.7
Mercer Cash
C
D
Ca
31,926
3,026
1.8
34,952
1.6
ANZ Default Cash
C
D
Ca
31,926
2,997
1.8
34,923
1.6
Westpac Cash
C
D
Ca
31,926
2,943
1.8
34,869
1.6
Aon Nikko AM NZ Cash
C
D
Ca
31,926
2,918
1.8
34,843
1.5
Booster Enhanced Income
C
D
C
31,926
2,906
1.8
34,832
1.4
ANZ OneAnswer Cash
C
D
Ca
31,926
2,894
1.8
34,820
1.6
ASB NZ Cash
C
D
Ca
31,926
2,867
1.8
34,792
1.6
AMP Cash
C
D
Ca
31,926
2,563
1.6
34,488
1.3
Aon ANZ Default Cash
C
D
Ca
31,926
2,386
1.5
34,312
1.3
 
 
 
 
 
 
 
 
 
ANZ Cash
C
D
Ca
31,057
2,830
1.8
33,888
1.7
Quaystreet Fixed Interest
C
D
Ca
27,723
3,150
2.6
30,874
2.9
Milford Conservative
C
C
C
20,153
3,688
5.7
23,842
4.2
Kiwi Wealth Cash Plus Fund
C
D
Ca
20,883
1,330
2.0
22,213
2.0
Kiwi Wealth Cash Fund
C
D
Ca
20,350
1,144
1.9
21,493
1.9
BNZ Cash
C
D
Ca
19,368
919
1.7
20,286
1.7
Booster KiwiSaver AC Conservative
C
B
M
14,624
1,100
3.5
15,724
3.3
Booster KiwiSaver Capital Guaranteed
C
D
Mi
14,624
478
1.6
15,102
1.6
Quaystreet Income
C
C
 
12,386
534
2.4
12,920
2.5
 
 
 
 
 
 
 
 
 
---------------
 
 
 
 
 
 
 
 
Column X is interest.co.nz definition, column Y is Sorted's definition, column Z is Morningstar's definition
C = Conservative, D

= Defensive, Ca = Cash, FI = Fixed Income, M = Moderate, Mi = Miscellaneous

Booster was previously known as Grosvenor
You have to conclude that most of these are not very good if you use the "bank term deposit" benchmark.
And the main reason is that fees are paid on any managed fund, whereas they are not charged for a straight bank deposit. Paying someone to 'manage' a cash fund that returns anything less than that is hard to fathom - and that applies to all but a small handful of the funds listed above.
Further, you might also want to know where these fund managers have invested your KiwiSaver monies. These details are set out in each of our fund pages, and here is a summary:
That list shows why you need to do some homework on them. Just relying on their 'name' or their risk class may not reveal where the manager has the fund allocated. There is a surprisingly wide variety.
I accept that the 10-year track record of any fund is not a certain basis for forecasting what it will be in the future. But a track record is not something that should be ignored either.
---
For explanations about how we calculate our 'regular savings returns' and how we classify funds, see here and here.
There are wide variances in returns since April 2008, and even in the past three years, and these should cause investors to review their KiwiSaver accounts especially if their funds are in the bottom third of the table.
The right fund type for you will depend on your tolerance for risk and importantly on you life stage.
You should move only with appropriate advice and for a substantial reason.
*This article was first published in our email for paying subscribers. See here for more details and how to subscribe.