US retail sales good but business indicators turn down; China retail sales good but business indicators weaken; Russia cuts; equities flat; UST 10yr 2.08%; oil and gold unchanged; NZ$1 = 64.9 USc; TWI-5 = 70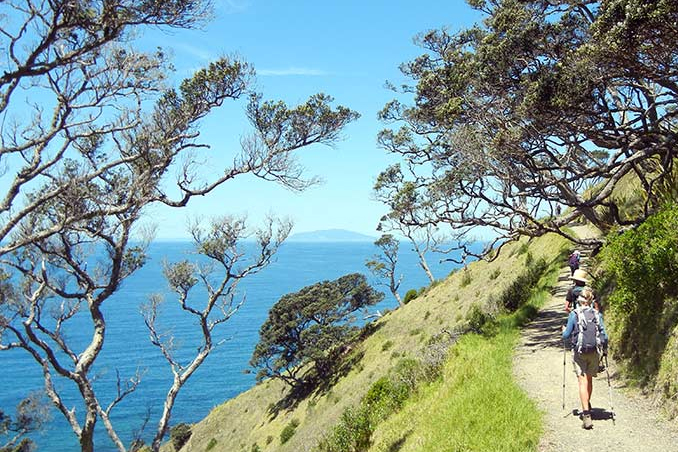 Here's our summary of key events overnight that affect New Zealand, with news consumer data is staying positive, but business data is not.
In the US, data out overnight was mixed, but dominated by good retail sales in May that were +3.2% higher than the same month a year ago. That data was also revised higher for the prior month, suggesting a pick-up in consumer spending that eased fears their economy was slowing down in the second quarter.
But American business inventories are climbing, up +5.3% from May 2018.
And consumer sentiment dipped, down more than -2% in a month and now actually lower than this time last year. "Tariffs as well as slowing gains in employment" were cited as the underlying reasons for the pullback. But with today's upbeat retail data, we seem to have a spending boost despite growing concerns. Perhaps some of that higher spending is to pay for tariffs?
Deep inside American businesses, things may not be so rosy. A business conditions index compiled by Morgan Stanley dropped by the most on record to the lowest since 2008. Indicators from services to manufacturing and hiring all cooled, dragging the headline index to "13", far below the "33" threshold consistent with positive real economic growth.
American agriculture is doing it tough too with both tariffs and weather problems.
In China, their retail sales also grew more than expected, up +8.6% in May from the same month a year ago. But that came as industrial production rose just +5.0% over the same period - a 17 year low - and less than the +5.4% gain expected.
In Hong Kong business flight is starting. The wealthy are reported to be moving personal wealth offshore as concern deepens over a local government plan to allow rendition of suspects to face trial in China for the first time, according to financial advisers, bankers and lawyers familiar with such transactions. The Hong Kong dollar had been rising over the past month but very recently that has started to turn down.
The Russian central bank has cut its benchmark interest rate by -25 bps to 7.5%.
Equities have had an interesting week with pressures from all directions. Wall Street is closing flat despite the upbeat retail sales data today. Over the past week the S&P500 is also flat - no gain, no loss. Key European markets closed pretty flat as well, up a but less than +1% over the week (DAX). Shanghai fell -1% on Friday, but managed a very strong +10% gain for the week. Hong Kong didn't fare so well, but closed with only a -0.3% loss for the week and considering everything else going on there, that was pretty good. Tokyo also flat-lined for the week. The ASX200 was up +2.5% this week but the NZX50 only managed to level peg.
The UST 10yr yield is at 2.08% and almost the same as at this time last week. Their 2-10 curve is now at +24 bps but their negative 1-5 curve is wider at -17 bps. The Aussie Govt 10yr is at 1.39% and a -9 bps fall over the week. The China Govt 10yr has risen +2 bps over the week to 3.28%, while the NZ Govt 10 yr is down -6 bps this week, now at 1.67%.
Gold is unchanged US$1,341/oz.
US oil prices are little-changed overnight. They are now just on US$52.50/bbl. The Brent benchmark is now at US$62.
The Kiwi dollar is down against a rising greenback this morning at 64.9 USc and that is actually back near its lowest level since October 2018. On the cross rates we are also softer at 94.5 AUc. Against the euro we are similar to yesterday at 57.9 euro cents but that is down -c in a week. That all pushes the TWI-5 down to just under 70. The Chinese are still holding their informal yuan peg to the US dollar and yet to make a run at the psychological level of "7".
Bitcoin has had a another volatile week rising to its high today of US$8,425. It started at US$7,949, fell to its low of US$7,601 and then rose steadily. That is a range of +/-5%. The bitcoin rate is charted in the exchange rate set below.
The easiest place to stay up with event risk today is by following our Economic Calendar here ».