Growing use of artificial intelligence and robotics signalled in Auckland Council report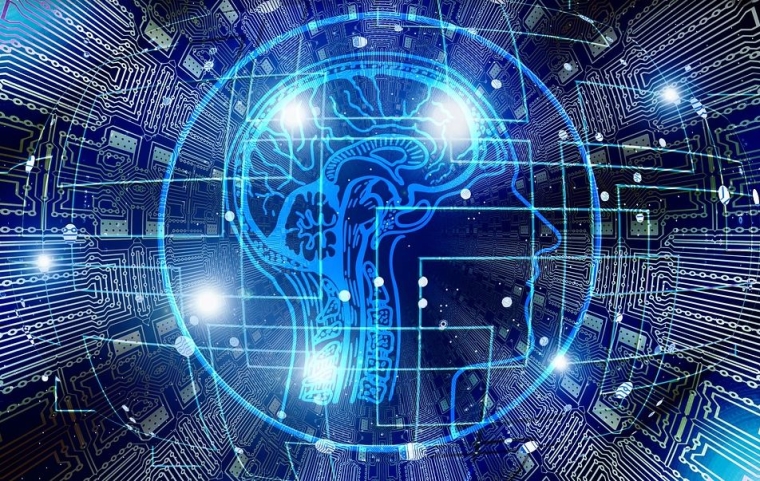 Auckland Council's financial services look set for a shake up with plans to expand its use of Artificial Intelligence (AI) and robotics.
The issue has been unveiled in a report to the council's Appointments, Performance Review and Value for Money Committee as part of a review of the Auckland Council Group's Financial Services.
The report says the council's finance department has delivered on key investment challenges, maintained borrowing within prudent levels and its overall costs were reasonable as measured against existing benchmarks.
"Finance performs well across its varied roles: strategy – planning and policy advisor; catalyst for change; steward of public money; financial operator."
It says there were no significant internal control issues identified by the auditors. But it also said that while the review found examples of shared financial services across the council group, there was still room for improvement and new technology was "starting to be used to automate repeatable transactions, with further opportunities identified".
"Finance teams have started to implement robotic process automation to reduce cost and errors. Further opportunities exist."
It calls for the council to "assess the potential future efficiency and productivity benefits that increased use of robotics and AI and how the Group may collectively leverage these benefits".
The report also recommends the Auckland Council chief executive Steve Town work with the chief executives of the council-controlled organisations (CCOs) to develop a shared services strategy and operating model for all back-office services.
The council's Group Financial Services Value for Money (s17A) Review 2018 report states:
"As a key enabler, finance has to adapt to the global shift to digitisation. Global research shows leaders in finance digitisation are achieving significant cost savings. Finance teams has started to implement robotic process automation on some processes to reduce costs and errors. There are further efficiency and quality improvement opportunities through the use of robotics."
Auckland Council is one of the city's biggest employers with over 10,000 full time equivalent employees and annual staff costs of $866 million. Figures released as part of the council annual report late last year showed the Auckland Council Group's wages bill was up, along with the number of staff earning six figure salaries. The total cost of the council group's employee benefits has grown from $853 million in 2017 to $866 million in 2018. With the total number of Auckland Council Group staff earning over $100,000 increasing from a total of 2,250 in 2017 to 2,473 in 2018.
And any opportunities to make savings are being welcomed by Mayor Phil Goff.
"We already have bots in place in our accounts payable space, as well as in accounts receivable with our rates clarification and bank file uploads," Goff says. "The drive for efficiency needs to be a constant and ongoing part of managing council's budgets, and I support using new technology that can help us enhance our processes or more efficiently allocate resources to deliver value for ratepayers.
"Both our robotics and innovation teams are looking to adopt cost effective technologies that can enhance our customer experience and reduce back office manual and repetitive activities such as data entry that can be prone to human error. Some of the technologies we already use are going through their own upgrades and improvements which are imbedding functionality such as AI."
But he says he's not worried about seeing a rise in redundancies because of it.
"Technology has allowed council to reduce temp staff brought in for short term data entry and analysis. But rather than redundancies, permanent staff affected are likely to be shifted and upskilled for more customer facing and value add work within the organization," Goff says.
The growing use of robotic process automation (RPA) software can be found in a wide range of industries around the world, from banks and insurance companies to telcos and utility companies.
And local government is also seeing the benefits. According to Hal Hudson in the New Scientist cheap, fast Artificial Intelligence is already taking people's jobs, they just haven't noticed it yet.
"This isn't dumb automation that can rapidly repeat identical tasks. It's software that can learn about and adapt to its environment, allowing it to do work that used to be the exclusive domain of humans, from customer services to answering legal queries. These systems don't threaten to enslave humanity, but they do pose a challenge: if software that does the work of humans exists, what work will we do?
"Humans used to manually move data between the relevant systems to complete these tasks, copying a phone number from one database to another, for instance. The user still has to call up and speak to a human, but now an AI does the actual work. To train the AI, it watches and learns while humans do simple, repetitive database tasks. With enough training data, the AIs can then go to work on their own."
But in a blog this month on the London School of Economics Business Review website authors Mark Esposito and Terence Tse say despite the march of such technology we shouldn't see it as a doomsday scenario. The two co-founded Artificial Intelligence company Nexus FrontierTech.
"If you're willing to spend a little bit of time digging into AI and what it can and cannot do, you'll quickly discover AI's actual impact on society. And the forecast isn't so bleak.
"Since AI became tech's latest buzzword, dozens of studies and surveys have estimated the negative impact on employment around the world. One study even predicted up to 47 per cent of jobs in the United States could be automated within the next 20 years. 
"Although we can't negate the possibility of the studies, we have to take it all into context (and maybe with a little grain of salt.) Sure, there's no denying that certain repetitive jobs may be lost to automation, but there's a plethora of others that can be created as a result."