Wall Street hits record high; China's trade surplus with the US grows; new yuan loans jump; Singapore slumps; Aussie TD rates dive; UST 10yr 2.11%; oil flat and gold up; NZ$1 = 67 USc; TWI-5 = 71.7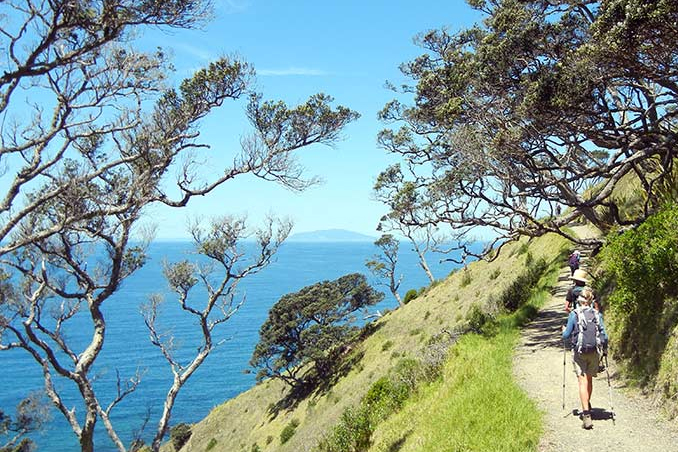 Here's our summary of key events overnight that affect New Zealand, with news of highs and lows everywhere.
Firstly, Wall Street is on a high, with the S&P500 currently at a record high, pushing up over the 3000 index level. Investors are preparing for a good earnings season, and the Powell Congressional testimony has most thinking a rate cut at the end of the month is now locked in.
Meanwhile, American producer prices rose only modestly for the second straight month in June as an acceleration in the cost of services (up +2.5%) was offset by cheaper energy (down -7.1%). Those falling oil prices mean overall producer inflation gained their least in nearly 2½ years at +1.7%.
In China, their trade balance swelled yet again, reaching +US$50 bln with the rest of the world in June. But not in a good way. Their export growth dipped -1.3% pretty much in line with expectations. But their imports fell -7.3% and much more than expected, and compounding the large May decline. In the sensitive trade with the US, China's surplus is growing and growing. In the past six months, China's exports to the American have fallen just a bit more than -8% year-on-year to just under US$200 bln in total. On the other hand imports from the US dropped almost -30% to $59 bln. The result has been a much wider trade surplus with the Americans of +US$140 bln. On the trade numbers alone, China is the clear winner here, the US farm belt the clear loser.
But those trade numbers also point to an economy that seems to be running out of the steam that trade once drove. Early next week a raft of key economic data will be released including Q2 GDP and that will set the tone for China over the next month.
Of course, Beijing is not sitting idly by as these pressures build. They are making sure debt funding is available and new yuan loans for June were up +13%, probably at double the rate of their economic growth. China's answer to stress always seems to be 'more debt'.
One place being hit particularly hard by the trade war is Singapore. Q2 GDP has come in -3.4%, way below analyst expectations and a cataclysmic shift from the +3.8% growth in the first quarter. In the region however, Singapore might be a bit of an outlier; not all ASEAN or South Asian economies are shifting like this, not yet at least.
China is facing increasing pushback as it drives to claim the whole South China Sea right up to countries that share it. Anger is building in Vietnam and the Philippines over their shonky "nine dash line" claims. China might be winning battles, but it is losing the war. And China is about to establish a new base in Antarctica - in the Ross Sea which will bump up against New Zealand's claims.
In Australia, it is becoming ever clearer that savers pay the price for low policy rates. Both ANZ and NAB have cut term deposit rates significantly overnight as public officials press banks to pass on most of the benefits of the rate cuts to borrowers. NAB now offers a one year term deposit at 1.75% pa; ANZ offers that for 1.85% now. TD rates starting with a "1" or even a "0" are the future.
The UST 10yr yield is now at 2.11% and a slight fall back overnight. But it has still managed to hold on to a +7 bps rise as a result of the stronger US payrolls result.. Their 2-10 curve is a lot wider for the week, now at +27 bps and their negative 1-5 curve is a lot narrower at -10 bps. There have been strong recoveries in other sovereign bond yields as well. The Aussie Govt 10yr is at 1.44%, up +2 bps overnight. The China Govt 10yr is up a marginal +1 bp overnight to 3.19%, while the NZ Govt 10 yr is now at 1.65%, a +9 bps gain from this time yesterday.
Gold is up +US$11 overnight to US$1,416/oz and building on a gain for the week of +US$17.
The VIX volatility index is now just over 12 and well below its average over the past year of 16. The Fear & Greed index we follow is still firmly over on the 'greed' side.
US oil prices are little-changed today. They are now just on US$60.50/bbl. The Brent benchmark is also little changed at US$66.50. The US rig count is lower this week.
The Kiwi dollar is stronger yet again today and just touching 67 USc with another good rise overnight. On the cross rates we are also firmer over the week at 95.3 AUc. Against the euro we are up at 59.4 euro cents. That all pushes the TWI-5 up to just on 71.7 where we firmed to after the last RBNZ OCR review.
Bitcoin has been unusually quiet overnight, now at US$11,594. But over the past week the feature has been substantial volatility of +/- 10%. But the highs were for nought; we are ending not too far above the lows for the week which came at the start. The bitcoin rate is charted in the exchange rate set below.
The easiest place to stay up with event risk today is by following our Economic Calendar here ».