ICCC report calls for accelerated electrification to reduce greenhouse gas emissions, saying a shift to achieve 100% renewable electricity by 2035 is too costly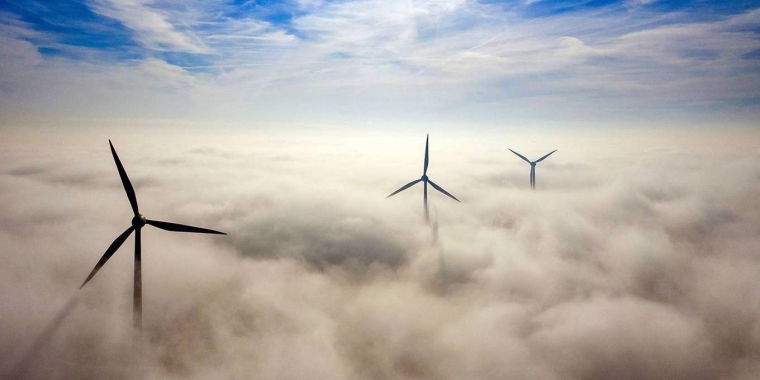 A new report is recommending the Government shift its focus from achieving 100% renewable electricity by 2035, to the electrification of transport and industry to reduce greenhouse gas emissions.
The paper by the Interim Climate Change Committee (ICCC) was released by the Minister for Energy and Resources Megan Woods on Tuesday.
In 2017 the Government signaled its plans to introduce a Zero Carbon Bill which would establish a Climate Change Commission and help transition New Zealand towards a net-zero emissions economy by 2050. It also established the ICCC which was given the task of investigating how we could transition to 100% renewable electricity by 2035.
It has outlined its findings in a new report titled: Accelerated electrification. The report says currently 82% of New Zealand's electricity is generated through renewable energy and a high percentage of it comes from hydropower. As a result, electricity generation is responsible for less than 5% of New Zealand's greenhouse gas emissions, whereas fossil fuels used in transport and process heat account for about 28% combined.
The ICCC says under the current system the percentage of renewable electricity used in New Zealand is on track to rise to 93% by 2035 without any further intervention.
"To investigate future possibilities for the electricity system out to 2035, the Committee commissioned a modelling exercise, the results of which form the backbone of this report. The modelling shows that, under a business as usual future, New Zealand is likely to reach an average of 93% renewable electricity by 2035. More wind, solar and geothermal will be built, and more batteries will be deployed."
Increased cost
But the report says while it's technically feasible to achieve 100% renewable electricity, it would be costly.
"This means building additional renewable generation like wind and solar to cover dry years, and substantially increasing battery storage and demand response. However, such a solution is very costly, particularly in terms of achieving the last few percent of renewable electricity. Going from 99% to 100% renewable electricity by overbuilding would avoid only 0.3 Mt CO2e of emissions at a cost of over $1,200 per tonne of CO2e avoided. It is also likely to result in much higher electricity prices than in the business as usual future."
The ICCC instead suggests the Government should focus on the electrification of transport and process heating in the country, which it says will be crucial to reducing New Zealand fossil fuel emissions.
Transport options
It says transport currently contributes about 20% of New Zealand's total greenhouse gas emissions and increasing the uptake of electric vehicles would help to markedly reduce the emissions by 2035.
The report says there are a number of policies that can be used to increase the uptake of electric vehicles in New Zealand and cites the Productivity Commission's Low-emissions economy inquiry. The commission's report, which was released last year, recommended a number of ways to increase the use of electric vehicles.
They include a price feebate scheme for new and used vehicles entering the fleet; financial support for charging infrastructure projects; a Government procurement policy, CO2 standards for light vehicles; incentives for the early scrapping of fossil fuel vehicles and the removal of tariffs for low-emissions vehicles and their parts.
But the ICCC report says action is needed now and recommends a new emissions target for transport to reach by 2035.
"More ambitious policies are urgently needed to speed up the transition to electric mobility. Some policies are in place to encourage EV uptake, such as the exemption from road user charges for EVs and the Low Emission Vehicle Contestable Fund. However, these are unlikely to be sufficient to achieve the rapid fleet turnover required. These policies are also unlikely to be adequate protection against New Zealand becoming a future dumping ground for low cost fossil-fuelled vehicles (both new and used) as increasing numbers of other countries ban their importation or ongoing use."
Industrial processing 
While the other source of emissions targeted in the report is process heat, which primarily comes in the form of steam, hot water or hot gases. 
According to the Ministry of Business, Innovation and Employment (MBIE) 78% of the process heat in New Zealand is used in industry, and in particular, manufacturing. Examples include the use of heat to turn wood into pulp and paper, or to process milk into powder. And MBIE says 60% of it is generated using fossil fuels such as gas and coal. 
The report calls for the phasing out of fossil fuels in process heat by setting a clearly defined timetable to stop its use, with ending the use of coal as a priority.
But the ICCC says reducing emissions through accelerated electrification will require significant policy changes and the NZ Emissions Trading Scheme (ETS) will also need to be reformed so it can play its intended role as a fundamental driver of emissions reductions across the economy.
"Emissions pricing is essential to delivering emissions reductions efficiently across the economy, and a comprehensive NZ ETS that caps total allowable emissions is vital. This is because the key role of the NZ ETS price is to increase the price of fossil fuels relative to low-emissions alternatives, like renewable electricity.
"There are a number of reasons why the NZ ETS price alone may not be able to drive emissions reductions at the pace and scale necessary for New Zealand to meet its 2030 target, particularly in sectors beyond electricity generation."
The report's recommendations also include a call for the Government to investigate the feasibility of pumped hydro storage to eliminate the use of fossil fuels in the energy sector. The committee also says the Government must ensure the value of existing hydro generation to New Zealand's climate change objectives is given sufficient weight when decisions around freshwater are made, as well as calling for greater development of wind generation and its associated transmission and distribution infrastructure.
Ministerial response
Minister for Energy and Resources Megan Woods has welcomed the ICCC report's recommendations, but says the Government isn't planning on giving up on its target of 100% renewable electricity by 2035.
"We can have an ambitious goal while also being pragmatic. We will be conducting five-yearly assessments to ensure the energy trilemma of affordability, sustainability and security is well managed," Woods says.
"We are confident we can get to our 100% renewable ambition, and are confident new technologies will be developed to help us get there affordably, but we also want to signal we will be pragmatic about this goal and we won't die in a ditch over the last couple of percent if it places unreasonable costs on households and puts security of supply at risk." 
She says as a result of the report further work will be done to look at exploring a transport emissions reduction target and revising the National Policy Statement for Renewable Electricity Generation.