US housing starts drop; US sentiment drops; China tax collection change; Hong Kong growth evaporates; Malaysia growth up; equity markets chase stimulus plans; UST 10yr 1.54%; oil up and gold down; NZD devalued by -4.5%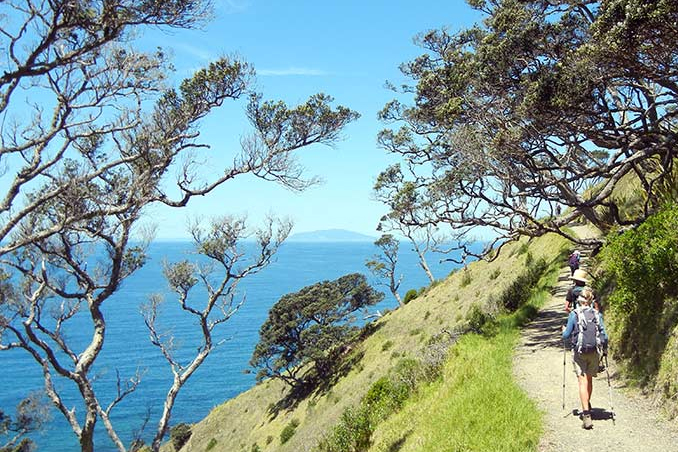 Here's our summary of key events overnight that affect New Zealand, with news the prospect of new policy stimulation is juicing equity markets today, but bond markets remain sceptical.
In the US housing starts fell for a third straight month in July amid a steep decline in the construction of multi-family housing units. That leaves them at the same level they were a year ago. But a rise in building permits offered some future optimism for the struggling American housing market.
And consumer sentiment as measured in a widely-watched survey fell sharply to its lowest level of the year. Negative reactions to the latest tariff moves were a key reason cited by survey respondents.
As the trade war intensified, there has been a switch in the largest foreign holders of US Treasury debt. Now Japan has edged out China at the top of this list. It wasn't China selling down - they didn't - it was that Japan has increased its holdings. All foreign holders of US Treasury issues account for 40.3% of all debt held by non-Government agencies, and stable (so 60% is held by US citizens and private entities). The level of foreign holdings has been steadily falling; five years ago it was 48%. As the US debt levels rise, foreigners are letting their share of funding it fall away.
In China, their central government tax collections are undergoing considerable change. In the first seven months of 2019 overall tax collections rose only +3.1%. Consumption tax collections were up more than +20%, but income tax collections slumped more than -30%.
In Hong Kong overnight there were more demonstrations and more are expected this weekend. Meanwhile the Hong Kong government sharply cut its 2019 growth forecast to a range of 0%-to-1% this year, down from 2%-to-3%. It also announced a stimulus package of almost NZ$4 bln. The protests and the global trade wars are a double blow to the City.
In Indonesia, they seem to have decided to move their capital out of Jakarta to somewhere in Borneo, to insulate it from the impacts of climate and subduction risks. Even more forest will have to be cleared. They also set a +5.3% growth target for the country next year, up from this year's 5.0% expansion rate.
Malaysia is also seeing rising economic growth, recording a Q2 increase to +4.9%, up from +4.5% in the previous quarter.
In Australia, the Hong Kong-vs-China tensions are boiling over as rival groups demonstate over the issue. The irony of their freedom to do this seems to be lost on the pro-China groups.
The recent sharp fall in the iron ore price seems to have run out of steam with prices stabilising in the past few days after a -22% drop.
Wall Street has ended the week up +1.4% in the day, but that is still a small weekly decline. European markers were up a similar amount, but they too have ended with a -2% weekly decline. Both markets were up on rumours that major German stimulus is being planned rather than any real economic turnaround.
The UST 10yr yield is now at 1.54%, a decline from this time last week of -20 bps on top of the -33 bps fall the previous two weeks. Their 2-10 curve is much flatter for the week, now at just +6 bps and their negative 1-5 curve is wider at -29 bps. Their 3m-10yr curve has blown out to a negative -52 bps and down to where it last was prior to the GFC. The Aussie Govt 10yr is at 0.89%, down another -9 bps for the week on top of last week's -12 bps fall and the prior week's -13 bps fall. The China Govt 10yr is virtually unchanged for the week at 3.03%, while the NZ Govt 10 yr is now at 1.03%, an -8 bps decline on top of last week's -28 bps retreat. Benchmark bond yields are still making big moves lower.
Gold is slightly lower today than yesterday, down -US$9 to US$1,514/oz, but is up +US$18 for the week, or a gain of +1.2%.
The VIX volatility index is over 19 although down from the high of 23 yesterday, now still above its average over the past year of 16. The Fear & Greed index we follow has moved to the 'extreme fear' zone.
US oil prices are a little firmer today but are little-changed from this time last week. They are now just under US$55/bbl. The Brent benchmark is unchanged for the week at US$59. The US rig count has moved up for the first time since June.
The Kiwi dollar is a little softer today, now down to 64.3 USc. That is equaling the low of October 2016 and prior to that you need to go back to January 2016 when it has been that low before. It is a consequence of the low OCR. On the cross rates we are down at 94.8 AUc. Against the euro we are up to 58 euro cents. That sets the TWI-5 back to just on 68.3 and that is a -150 bps drop for the week so in the past three weeks the devaluation of our currency has been -4.5%.
Bitcoin is now at US$10,445 and while that is little changed from where we left it last night, it is down almost +12% for the week. The bitcoin rate is charted in the exchange rate set below.
The easiest place to stay up with event risk today is by following our Economic Calendar here ».