China retaliates with new tariffs; the US 'orders' American companies to quit China; Trump calls Powell a threat; markets recoil; Chinese yuan drops; EU tightens non-tariff rules; UST 10yr 1.53%; oil down and gold jumps; NZ$1 = 63.9 USc; TWI-5 = 69.1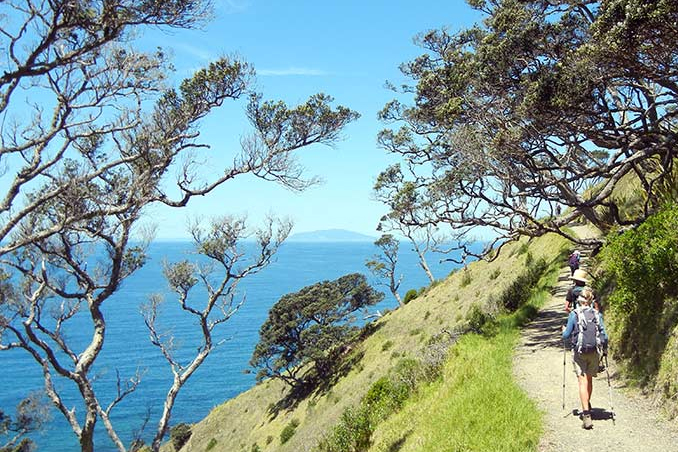 Here's our summary of key events overnight that affect New Zealand, with news the growing instability of US trade and economic policy is really roiling markets.
Firstly today, Wall Street is down a sharp -2.5% in late trade today and it looks like it will take the full week decline to more than -2%.
Driving the sharp twist lower is an escalation in the US-China trade war. The fact that China has responded with its own retaliatory tariffs to the latest US imposition has infuriated the US President who has 'ordered' US companies to shift operations out of China. It's a call being rejected by business.
And the US Fed boss says they have no playbook for the Trump trade war; they are struggling to figure out the right policy settings when Government policy is so fickle. He stopped short of committing to more rate cuts. Then the US President reacted with fury at the Fed chief asking if he is a bigger threat to him than China. It is now getting very silly indeed and quite sad.
One reason markets are gloomy is that no matter what happens, analysts see the negative effects of the trade war lasting much, much longer than any positive sugar hit a Fed rate cut could deliver.
The Chinese currency weakened again overnight, taking its depreciation against the US dollar since the beginning of July to -2.7% and the Chinese authorities are struggling to keep it from sinking faster. (Since the start of 2019 the devaluation is -4.5%.)
At Jackson Hole, Adrian Orr is getting airtime for the latest RBNZ rate cut, but given the bigger issues it is very minor.
New housing sales in the US fell in July from June, down quite sharply after the positive June data. But year-on-year they are up +4.3%.
The EU is tightening its import rules for food products related to pest control and chemical use. Canada is the first to report an impact on its cherry exports to the EU. But other products in the gun with the EU include apples, pears, blueberries, peppers, potatoes and tomatoes.
In Australia, their new car sales are in trouble with uncertainty twisting buyers to focus on used cars instead. Dealers are suffering.
And the iron ore price is back down to levels we last saw in April, now a -25% fall since the peak in early July.
And in an updated review, Moody's has cut the growth forecasts for sixteen Asia/Pacific economies, including Australia and New Zealand.
The UST 10yr yield has slumped back overnight to be now at 1.53% and just below where it was this time last week. (In between, it got as high as 1.66%.) Their 2-10 curve turned negative overnight, but only just. Still this is the first time this curve has gone negative since June 2007. Their negative 1-5 curve is wider at -32 bps. Their 3m-10yr curve has blown out to a negative -57 bps and down to where it last was prior to the GFC. The Aussie Govt 10yr is at 0.91%, down overnight but up +2 bps for the week. The China Govt 10yr is up +4 bps for the week at 3.07%, while the NZ Govt 10 yr is now at 1.16% (after the 10yr reference bond switched).
Gold has leaped to US$1,529 and up +US$29 on the day and up +US$15 for the week, or a gain of +1%.
The VIX volatility index has jumped again overnight, now at over 21, now well above its average over the past year of 16. The Fear & Greed index we follow is still in the 'extreme fear' zone.
US oil prices are suddenly weaker today at now just under US$54/bbl. The Brent benchmark is unchanged for the week at US$59. The US rig count has moved lower.
The Kiwi dollar is a little softer today, now down to 63.9 USc. That up overnight, but down slightly for the week. On the cross rates we are down at 94.6 AUc. Against the euro we are quite a bit softer at 57.3 euro cents. That sets the TWI-5 back to just on 69.1 and that takes the overall devaluation of the Kiwi dollar since the beginning of July to -3.7%, and against the US dollar it is -4.9%.
Bitcoin is now at US$10,406 and while that is up +3% from where we left it last night, it is virtually unchanged from this time last week. The bitcoin rate is charted in the exchange rate set below.
The easiest place to stay up with event risk today is by following our Economic Calendar here ».