US inflation stable, spending rises faster than incomes; OECD sees falling trade; Hong Kong tense; India growth weakens; Argentina worries the IMF; UST 10yr 1.50%; oil down and gold stable; NZ$1 = 62.9 USc; TWI-5 = 68.5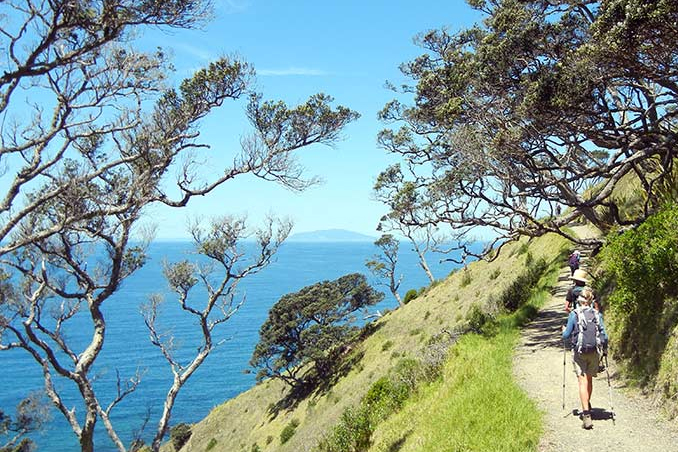 Here's our summary of key events overnight that affect New Zealand, with news most of the overnight economic signals aren't very positive.
In the US, the Fed's favoured inflation measure, the PCE, came in unchanged at the expected rate of +1.6% pa in July. But household income gains were weaker than expected, so the good consumer consumption data we got yesterday in the GDP result seems unlikely to be sustainable.
The Chicago Fed's regional factory survey shows small declines in factory activity across the region.
And consumers, according to one widely watched survey, are ;losing some of their optimism.
Wall Street is ending the week with a daily decline. For the week, the S&P500 will be up +1.9% following the previous week's -1.9% fall. In Europe overnight they recorded good gains even if they fell away at the end of their sessions. Political progress in Italy helped.
In Asia, yesterday's equity market results were mixed with Shanghai and Hong Kong little-changed, but gains exceeded +1% in Tokyo and Australia, and the NZX50 rose +1.7%. The NZX50 was up +1.3% for the week. Fonterra rose to $3.33 and off the canvas when it dipped midweek to under $3.15.
The OECD is reporting that G20 international merchandise trade continued its downward trend in the second quarter of 2019, with exports contracting by -1.9% and imports by -0.9%. Exports contracted by -5.3% in China (to their lowest level since Q4 2017) and by -1.1% in the United States (their lowest level since Q1 2018). Imports rose marginally in both countries, (by +0.6% in China and +0.3% in the United States), on the back of stockpiling in anticipation of US tariff measures.
In Hong Kong, authorities are starting to arrest hundreds ahead of planned mass weekend protests. Beijing has rejected the resolution proposals from their surrogate Chief Executive. Anger at the arrests may bring more huge crowds onto the streets. It may also bring the risk of a PLA invasion closer. Things are tense in Hong Kong. Their airport is expected to be closed again this weekend.
And China is going backwards trying to get its currency used in international trade. It must be embarrassing. It's use has now fallen behind the Canadian dollar. Traders not only shun its use in settlement; as a basis for pricing it is even less used.
In India, their economic growth has now slipped sharply to under +5% and a six year low as doubts grow about prime minister Modi's stewardship. Growth at this level is probably too low to keep lifting large numbers of people out of poverty.
Argentina is back on the IMF's rescue agenda after reeling from voter rejection of President Macri. S&P has just cut their country rating to CCC- prompting investor flight. There is now more than US$100 bln in debt that needs resolution.
The UST 10yr yield is unchanged from this time yesterday at 1.50% and -3 bps below where it was this time last week. Their 2-10 curve still negative, but only just. Their negative 1-5 curve is wider at -38 bps. Their 3m-10yr curve has blown out to a negative -59 bps and down to where it last was prior to the GFC. The Aussie Govt 10yr is at 0.90%, down -1 bp overnight. The China Govt 10yr is up +2 bps at 3.07%, while the NZ Govt 10 yr is now at 1.10%, up +1 bps overnight but down -6 bps over the past week.
Gold is little-changed at US$1,525, up +US$2 on the day but down -US$4 for the week. July gold demand weaked substantially in India.
The VIX volatility index is a little higher overnight, now at over 19, and above its average over the past year of 16. The Fear & Greed index we follow is unchanged, just in the 'extreme fear' zone.
US oil prices are suddenly weaker today at now just under US$55/bbl and back to where they were a week ago. The Brent benchmark is also lower at just on US$60. The US rig count has moved lower yet again. Bankruptcies in the US shale patches are rising as production stays high and prices stay low.
The Kiwi dollar is a little softer again today, now down to 62.9 USc. That is down a whole -1c for the week and it is approaching ist September 2015 lows. On the cross rates we are down at 93.6 AUc and also nearly a -1c weekly drop. Against the euro we are quite a bit softer at 57.3 euro cents and unchanged in the week. That sets the TWI-5 back to just on 68.5 and that takes the overall devaluation of the Kiwi dollar since the beginning of July to -4.5%, and against the US dollar it is -6.4%.
Bitcoin is now at US$9,507 and a small fall from this time yesterday but an -8.6% drop in a week. The bitcoin rate is charted in the exchange rate set below.
The easiest place to stay up with event risk today is by following our Economic Calendar here ».