Capacity constraints in the New Zealand economy would hinder any future fiscal stimulus plans according to S&P Global Ratings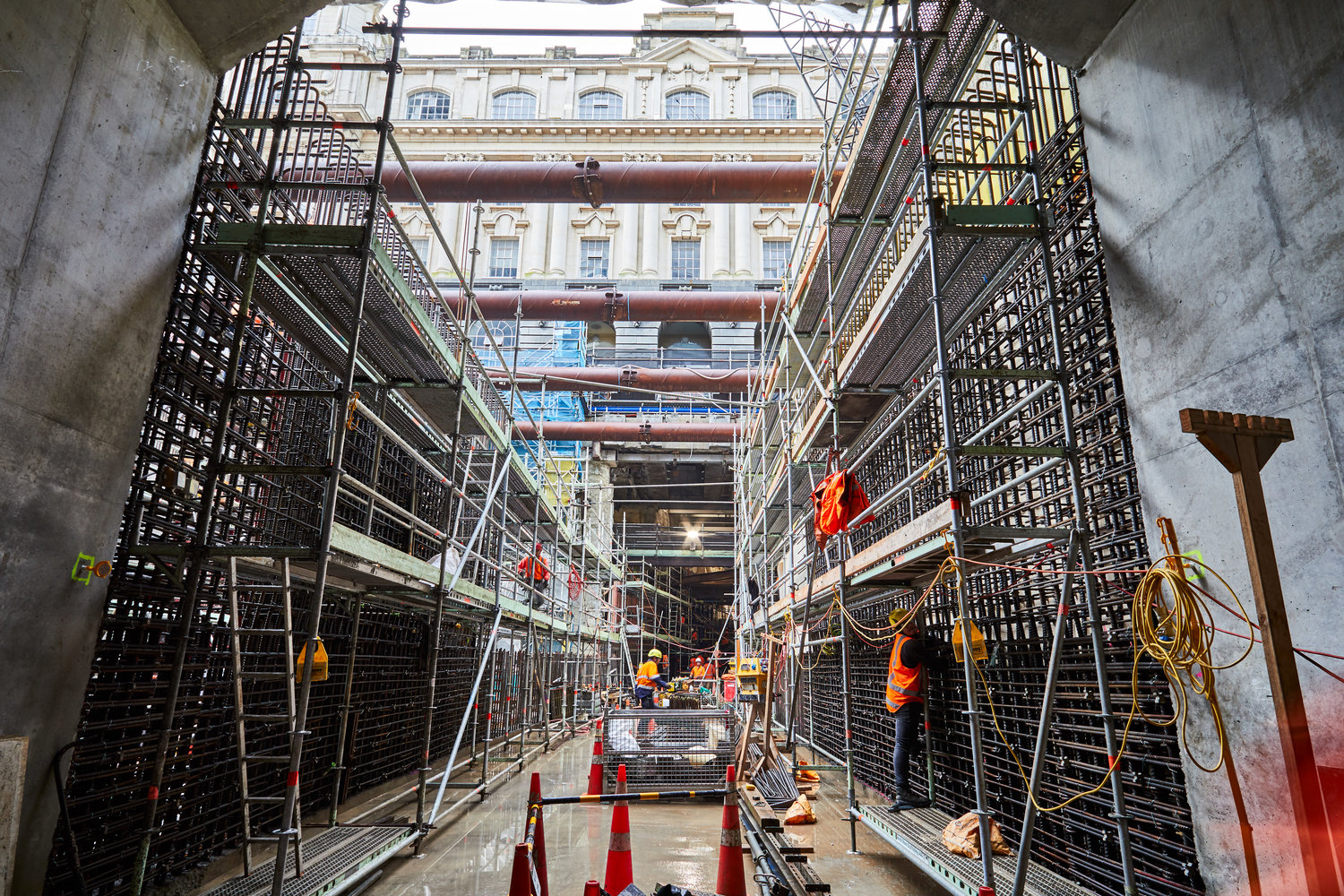 S&P Global Ratings' Martin Foo says attempting to use fiscal stimulus to boost the New Zealand economy would be hampered by capacity constraints in key sectors like the construction industry and limit its impact on growth.
Foo is S&P's Melbourne based associate director of sovereign and international public finance ratings and was speaking at its New Zealand Credit Outlook 2019 event on Wednesday. He says New Zealand's economy remains strong despite global headwinds and the ongoing US-China trade war.
"We see the New Zealand economy as having strong fundamentals," Foo says.
He says with GDP tracking at 2.5%, a low debt to GDP ratio, a flexible exchange rate and strong institutions, things are still looking pretty good. Foo says the economy's biggest weaknesses are our ongoing current deficit and our reliance on commodity based exports.
Global headwinds and fiscal stimulus
But with the Reserve Bank of New Zealand (RBNZ) last month cutting the OCR to a record low of 1% and talk of further cuts on the horizon the media is awash with pundits talking about potential alternatives as the RBNZ runs out of options. Something Foo is more than aware of.  
He says there have been a number of commentators recently calling for increased Government fiscal stimulus to boost the economy, but he says Finance Minister Grant Robertson has so far pushed back against such demands.
"So we're not sure if that's something we're going to see in the mid-term," Foo says.
Capacity constraints
And there are a number of reasons for that, including the ability of businesses in the construction sector to meet the increased demand.
"Broadly speaking we do see significant capacity constraints across New Zealand. We saw it in 2018 when the Government actually struggled to get money out the door. If you look at the budget outcomes, the amount of capital spent and actually delivered, against what they actually budgeted for, it was significantly less and that actually helped the [Government's] budget position."
Foo says S&P Global Ratings generally expects the Crown to under deliver on its projected capital spending and factors such limitations into its forecasting.
"If you look at what is happening around the country, some examples like what is happening with KiwiBuild, or with the slow progress in rolling out the Provincial Growth Fund, it does suggest that it is actually quite difficult.
"But I think if the Government were to look at fiscal stimulus [for infrastructure spending] you would hope that they were starting look at some projects right now and they've got a list in the bottom draw somewhere of projects that are shovel ready. And that are probably smaller in scale and that they can get out the door quickly. But I think it will be a challenge."
Thoughts shared by S&P Global Ratings senior director of infrastructure ratings Richard Timbs who says the issue facing the New Zealand Government is actually being able to deliver the projects.
"Well I think the story here is similar to what it is in Australia. There probably isn't a lot of capacity in the construction industry to do a lot more."
Global outlook
S&P Global Ratings' latest sovereign outlook update on New Zealand was in January where it was given a positive outlook, up from stable. It also reaffirmed its "AA/A-1+" and "AA+/A-1+" foreign and locally-denominated credit ratings for New Zealand's sovereign (Government) debt.
An S&P Global Ratings outlook assesses the potential direction of a long-term credit rating over the intermediate term (typically six months to two years). In determining a rating outlook, consideration is given to any changes in economic and/or fundamental business conditions.
Foo he says what has changed since the last update in January is the weakening global outlook driven by the US-China trade war. He says this is reflected in weakening data for manufacturing and exports around the world.
"We see the number one global risk is the US-China trade tensions and we don't see any resolution to that anytime soon."
In the face of these headwinds the Reserve Bank of New Zealand last month cut the OCR by 50bps. While around the world in recent months there has been cuts by the Reserve Bank of Australia and the US Federal Reserve, along with further easing in Europe.
S&P Global's US Business Cycle Barometer was released this month and says there is now a 30% to 35% chance of recession happening in the US during the next 12 months. This was up from 25% to 30% in the previous quarter. But despite the report's findings S&P Global Ratings' global chief economist Paul Gruenwald said there was still grounds for optimism. He said last month that the fundamentals of the world's major economies were still sound despite the fact the United States-China trade war is continuing to fuel international uncertainty.