US car sales boost overall August retail, sentiment rises; bonds sold off sharply; global equity markets tame; Hong Kong proposed vacancy tax; ASIC squirms; UST 10yr 1.91%; oil and gold down; NZ$1 = 63.8 USc; TWI-5 = 68.9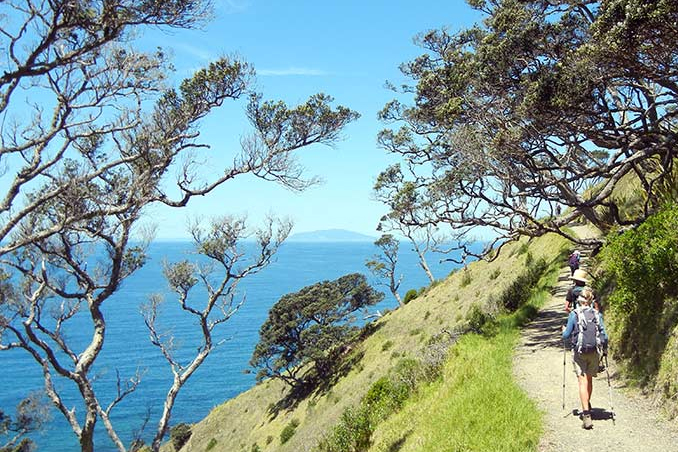 Here's our summary of key events overnight that affect New Zealand, with news benchmark bond yields are rising suddenly in the US.
But first, solid American retail sales data for August have calmed some concerns about the US economy. They rose +4.2% from a year ago but that was slower than the +4.9% gain in July. A surprisingly good rise in vehicle sales kept the data robust otherwise it would have been lackluster.
US consumer sentiment as measured in one widely-watched survey stopped falling.and posted a small rebound, even though it remains -8% lower than this time last year.
These two pieces of data have turbocharged the US bond markets with prices falling sharply and yields jumping. Growing doubt about the usefulness of lower interest rates has traders thinking the US Fed may use other means to prop up American economic growth. The bond yield shifts are having echos in our markets too.
Equities on the other hand are yawning, down marginally on the day although the S&P500 will end the week +0.5% firmer.
European markets were more positive, up about +0.5% overnight. The German DAX is up +2.1% for the week, the French CAC up +1.0% while the English FTSE is up +0.7%. The prospect of impending ECB QE is the tonic they are responding to.
In China, yesterday was a public holiday, mid-Autumn Festival. The Shanghai exchange ended its shortened week up +1.0%, Hong Kong was up +2.3% after a rough few weeks, and Tokyo was the winner, up a full +3.6% for the week.
Locally, the ASX200 inched up just +0.3% while the NZX50 was the clear loser, down -3.2% for the week as the view on our economic prospects dimmed sharply.
Those Asian market gains seemed to be on the back of the US President saying he would be open to an "interim deal" on trade issues, something the Chinese have been pushing for. The iron ore price stopped falling and turned up on the remarks. China suggested that it would exempt some American ag products from its retaliatory tariffs, like soybeans. The sign that the Americans are coming to understand that a compromise will be needed buoyed Asian sentiment.
In Hong Kong, their government is proposing to introduce a vacancy tax. The Rating (Amendment) Bill will target all newly completed flats left empty – unsold and not rented out – for more than six months in a year. Flats will be considered finished one year after the developer obtains an occupation permit. The proposed tax rate will be equivalent to two years of rental income, calculated by government specialists and based on market rates.
In Australia, the impact of detailed prescriptive regulation is being felt by newly credit-shy bankers not wanting to end up in court. The resulting credit squeeze has ASIC squirming at an Australian parliamentary oversight committee hearing and claiming it is not to blame "but bankers are". ASIC is fighting court ruling losses that block its ability to prescribe how banks assess borrowers credit situations.
The UST 10yr yield is rising fast today, up +12 bps from this time yesterday at 1.91% and that is +35 bps higher than this time last week. Most of that jump has come in the past few days. Their 2-10 curve more positive now at +10 bps. Their negative 1-5 curve is fading fast, and now at just -12 bps whereas a week ago at was -33 bps. Their 3m-10yr curve is even narrower at -8 bps down from -50 bps a week ago. The Aussie Govt 10yr is up sharply at 1.23%, an overnight gain of +7 bps and a weekly gain of +16 bps. The China Govt 10yr is unchanged overnight at 3.09% although in a week it has risen +7 bps. The NZ Govt 10 yr is now at 1.35% and also unchanged overnight but a +17 bps gain for the week and that was on top of the +8 bps gain last week.
Gold is sharply lower at US$1,486 and a drop of -US$13 since this time yesterday and a fall of -US$22 in a week.
The VIX volatility index is little changed over the past week now at just on 14, and below its average over the past year of 16. The Fear & Greed index we follow has moved sharply over to  the middle of the 'greed' zone.
US oil prices are softer today at now just under US$55/bbl. The Brent benchmark is just on US$60. The US rig count has moved lower again and dropping by more than expected, down -1.3% in just one week.
The Kiwi dollar is much weaker today, now down to 63.8 USc which is more than a +½c fall since this time last week. We are back to where we were a week ago. On the cross rates we are very softer too at 92.7 AUc as the Aussie jumps and that is the lowest level since November 2018. Against the euro we are at 57.6 euro cents. That puts the TWI-5 back down to just on 68.9 and taking the overall devaluation of the Kiwi dollar since the beginning of July to -3.8%.
Bitcoin is now at US$10,217 and that is -1.7% lower since this time last week. The bitcoin rate is charted in the exchange rate set below.
The easiest place to stay up with event risk today is by following our Economic Calendar here ».