Auckland Council comfortable with debt levels but says debt will continue increasing over the next few years due to the city's ongoing growth and capital expenditure requirements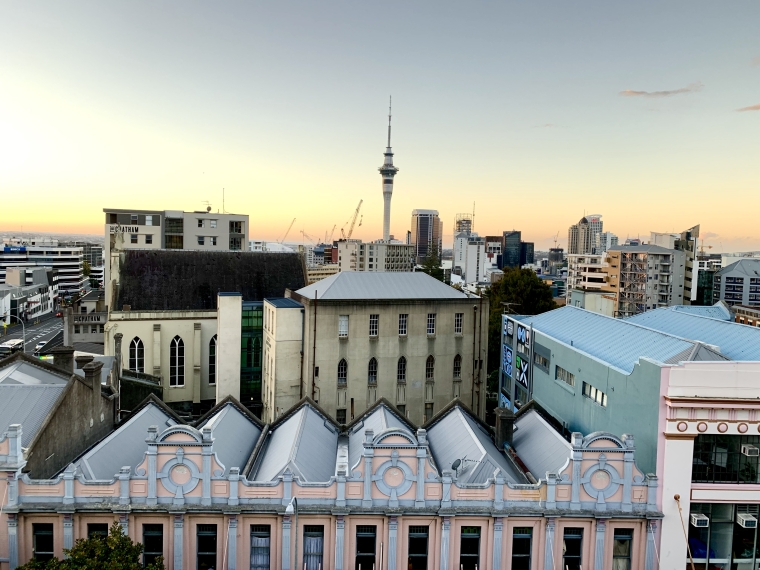 Auckland Council chief financial officer Matthew Walker remains upbeat about the Council's financial performance despite its latest annual report showing it now has a net debt of $8.7 billion after a $445 million increase in the 2018/2019 year. 
"In terms of our actual debt for the year we've come in below the settings that we put in place for the Long Term Plan (LTP)," Walker says. "The real challenge is to make sure that the profile of that debt is in line with growth and revenue and the population base of the city. And we're comfortable that that is in balance and we're not concerned about council debt at the current levels we have."
He admits it remains a balancing act for the council which is trying to maintain a net-debt-to-revenue ratio of less than 265%, while supporting a growing city.
"And as we sit here today we are still reasonably well within that, but we've got a pretty full capital programme over the next two to five years, including the City Rail Link, so it's important that we have that headroom."
The annual report shows the Council now has a net debt-to-revenue ratio of 247%. While it has retained its credit ratings of AA from S&P Global Ratings and Aa2 from Moody's. 
In June the Auckland Council Group Performance Overview predicted it would come under the year-end debt target of $9 billion for the 2019 calendar year.
Increased debt projections
Walker says he expects the Auckland Council Group's debt levels to increase over the next few years due to the city's ongoing growth and capital expenditure. But he says it will still needs to remain within its self-imposed debt to revenue cap.
"The discipline that we've got to make sure we hold ourselves to is that we maintain a very high credit rating and we continue to do that. And we're confident we will continue to do that over the next five, 10, 20 years."
The annual report shows the Auckland Council Group's revenue grew to a record $4.9 billion, including $1.79 billion from rates. While the Regional Fuel Tax generated an additional $156 million which is being used to fund transport projects.
And Walker says despite the fact the Council invested $2 billion in the 2018/2019 financial year, only 22% of this needed to be funded from extra debt. This included $700 million on transport infrastructure and a further $550 million on water infrastructure.
Increased costs
But the report does highlight some of the increased costs the Council has faced in 2018/2019, including the $1 billion City Rail Link cost blow-out, which saw it have to commit an extra $500 million to the project. While it also approved a $63.3 million dollar bail-out package for Eden Park.
And its staffing costs have also increased by 5.2% to $911 million. Auckland Council general manager of corporate finance and property Kevin Ramsay says the number of full time equivalent staff has also increased and will continue in the 2019 calendar year. The number of staff earning over $100,000 has also increased.
"There has been an increase in the over $100,000 band and there's probably two real reasons for that, one is literally the cost of living increase each year, which is around 2% and that just slowly pushes people up through the bands, that's part of the reason."
He says the other reason is council initiatives around the likes of water quality, which require people with expertise.  
"And those people are costing us more than $100,000 dollars."
But he says the Council is keen to decrease the number of back-office staff it has and increase its frontline staff in areas like regulation and building and consent services.
Fiscal balancing act
The Auckland Council's Annual Report 2018/2019 illustrates the difficulties the city faces as it attempts to manage its debt levels, while funding ongoing growth and need for infrastructure. A delicate balancing act recognised in the report which states:
"The challenge Auckland faces means that the group alone can't fund the level of investment required. Auckland is the economic powerhouse for New Zealand, and so the strength of the New Zealand economy relies on a strong Auckland."