Clock ticking for people planning to vote in this year's local body elections as issue of online voting raises its head again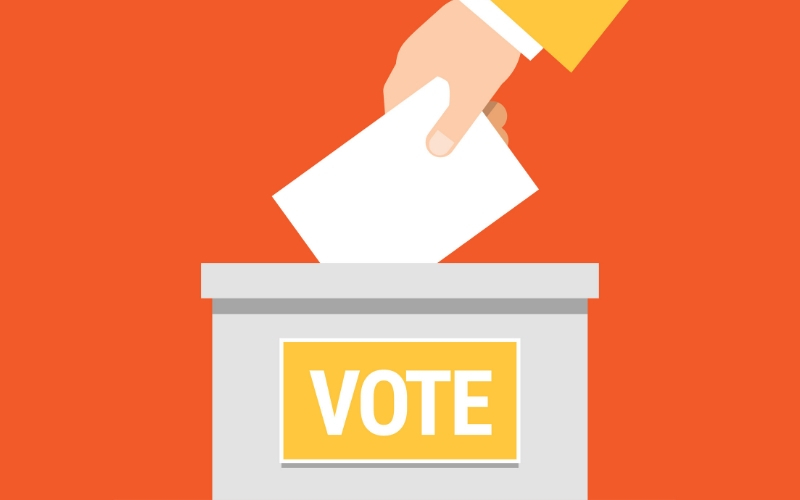 If you are sending your vote by post in the 2019 local body elections time is running out.
That's the message from Auckland Electoral Officer Dale Ofsoske.
Voting papers for this year's election were sent out on September 20 and the deadline for all votes is 12pm on Saturday, October 12.
"We recommend electors post their votes by today (October 8) so they are received by me by the close of voting. However there is a good chance they will still be received if posted Wednesday," Ofsoske says.
Other options
But if you don't think you will be able to post your vote in time you can also put your envelope in the ballot box at any Auckland Council library or service centre during normal opening hours up until noon on Saturday October 12. And if you haven't enrolled to vote you can still cast a special vote.
"Special votes are available at the nine service centres and four libraries in the Auckland Council area, as well as the electoral office in Federal Street and at all One Stop Shop locations this week," Ofsoske says.
He says he expects to have provisional results available for the public on Saturday afternoon.
Despite the fact 2019 has seen one of the more lively battles for Auckland's mayoralty the number of voters who have bothered to vote remains low.
According to Ofsoske so far only 17%, or just over 181,000 of the Super City's eligible voters have bothered to cast a vote. Local Government New Zealand (LGNZ) has been running its Vote 2019 campaign to raise voter participation and increase public awareness about who is standing and what their policies are. 
In the 2016 local body elections only 38.5% of eligible voters in Auckland bothered to cast a vote. Nationwide the turnout was just 43%.
PM backs call for online voting
Meanwhile, in an interview with Stuff Prime Minister Jacinda Ardern says she would like to see online voting in place for the local body elections in 2022. She says the sticking point to date has been being able to provide a system that is both accessible and secure for voters.
"There's been talk of whether you trial online voting in particular areas and that a conversation we need to have again with Local Government New Zealand," Ardern says. "There was talk of trial earlier but there was a concern that the security of voters' details couldn't be assured and I think that's been the sticking point. We need to both assure voters that yes it's accessible, but that it's also secure."
In May 2018 Auckland Council announced that it was planning to trial online voting at this year's campaign. But its support was conditional on the government passing amendments to the Local Electoral Act 2001 in time to allow an online voting system to be trialled. The Council also called for the management of the online security risks, confirmation of related costs and final Auckland Council approval before the trial could go ahead.
Auckland Mayor Phil Goff said at the time that online voting was the future and if the Auckland Council continued to rely solely on postal voting it risked losing a whole generation of voters. But the online voting trial was cancelled at the end of 2018 due to a lack of funding from central government and the fact the law changes wouldn't make it through parliament in time for the October ballot.  
For further information on standing as a candidate contact your local council go to www.vote2019.co.nz, or contact your electoral officer.